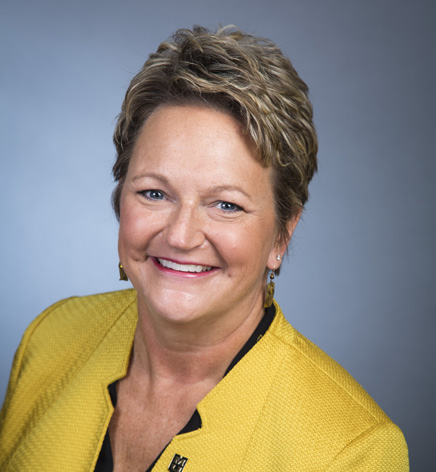 Dr. Carolyn Henry '90 has been named interim dean of the College of Veterinary Medicine at the University of Missouri.
Dr. Henry earned her doctor of veterinary medicine and master of science degrees, as well as completed a residency in veterinary oncology, at Auburn. She is one of four Auburn veterinary alumni currently serving in top administrative positions at colleges of veterinary medicine—the others are: Dean Calvin Johnson '86 at Auburn; Dr. Jason Johnson '03 at Lincoln Memorial; and Dr. Eleanor Greene '73 at Texas A&M.
Dr. Henry held a faculty appointment at Washington State University before joining the University of Missouri in 1997.
While at Missouri, she has held a number of faculty and administrative positions and was MU's first board-certified oncologist. Since 2010, she has served as the faculty facilitator for the Mizzou Advantage One Health/One Medicine initiative within the Office of the Provost, fostering multidisciplinary research opportunities between human and veterinary medicine. She was appointed associate director of research for the Ellis Fischel Cancer Center in 2012, and has served as Missouri's associate dean for the Office of Research and Graduate Studies since 2013.
Dr. Henry has served on the American College of Veterinary Internal Medicine (ACVIM) Board of Regents and is past president of both the Veterinary Cancer Society and the ACVIM Specialty of Oncology. In 2014, she was elected to the National Academies of Practice as a distinguished fellow and the Veterinary Medicine Academy as a distinguished practitioner and fellow.
She is the 2017 recipient of the Robert W. Kirk Award for Professional Excellence from the ACVIM which recognizes outstanding achievements and dedicated service to the veterinary profession.