THIS IS SPIRIT.
Eagles. Auburn. Southeastern Raptor Center.
The flight of the eagle is uniquely Auburn, yet their role is to promote wildlife conservation, education and rehabilitation.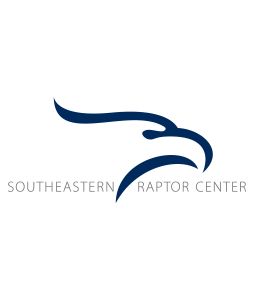 The Southeastern Raptor Center rehabilitates and releases hundreds of injured birds of prey annually and conducts educational programs throughout the Southeast using non-releasable raptors in its educational programs.
War Eagle Forever Program
Support the flight of the Auburn eagles and the mission of the Southeastern Raptor Center. To learn more about the War Eagle Forever program and ways to give, please open the brochure.
The Southeastern Raptor Center is not open to the public except for special presentation dates designated on our online calendar. To make your own appointment, call 334/844-6943 for pricing and scheduling details.
Like the Southeastern Raptor Center on Facebook to stay up-to-date with all recent news, events, opportunities and more.
Support the SRC
Support the Southeastern Raptor Center by making a donation through the Auburn University Foundation designated to the Southeastern Raptor Center. To give by mail, send a check made payable to the Auburn University Foundation and mailed to:
Auburn University Foundation
Attn: Gift Processing
RE: Southeastern Raptor Center
317 South College Street
Auburn, Alabama 36849
Donate Today
New Print by Artist Stephen Malkoff
Renown pencil artist Stephen Malkoff is sharing his work with the Southeastern Raptor Center, with the limited edition print, "Game Face" of Nova, War Eagle VII. Read more here.