This is Man's Best Friend. Man's Best Defense.
Through research, teaching, and outreach, the Canine Performance Sciences Program continually improves animal detection science and technology to serve and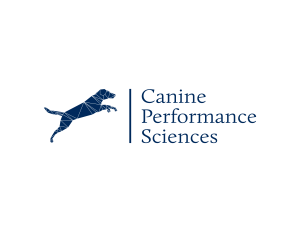 defend the nation and society.
CPS is the successor of a research effort that began in 1990 at the College of Veterinary Medicine. Presently, CPS makes advancements through research that protect and serve national and local communities by countering threats — specifically explosive, narcotic, biological, and ecological threats — through man's best defense, detection canines.
Read a recent article about Canine Performance Sciences which appeared in Street & Smith's Sports Business Journal.
CPS conducts necessary canine detection research. Our scientists play a vital role in increasing the technology that gives man's best defense the capabilities necessary to protect and defend our citizens.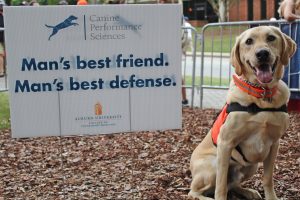 Our research programs have created new limits to canine capabilities such as virus detection, GPS-guided dogs, underground microscopic fungi detection, Vapor Wake dogs, IDD detection dogs, and much more.
CPS canines are the ultimate real-time mobile detection system that protects, defends, and serves The United States of America. CPS canines are Man's Best Friend and Man's Best Defense.
CPS Research Programs
 Community Involvement
CPS is devoted to  improving the way that humans and dogs interact through our development programs, and through interaction with the local community. CPS has a number of programs designed to enrich the interactions that we share with dogs, both in work and play.
The CPS Team