Office of Academic Affairs
The mission of the Office of Academic Affairs at the Auburn University College of Veterinary Medicine is to guide and facilitate the professional development of optimally-prepared students into flourishing, well-trained veterinarians.
The admissions process is very competitive with more than 1,000 applicants for the 130 positions available in each class. Thus, great care is taken to complete a holistic review of each applicant who has successfully completed the required college courses and gained substantial hands-on experience. The admissions process identifies students who can excel in our very rigorous professional curriculum and esteemed profession. After completing the admissions process, students are oriented to the culture of our college as they transition to a professional curriculum involving 20 to 22 hours of course credit each semester. This course load requires an average of 36 hours per week in the classroom or laboratory for students seeking to become a doctor of veterinary medicine.
Our office strives to guide students who are seeking financial aid and scholarships to mitigate the expenses associated with the broad and practical education offered to students in our professional program. Our office is very pleased to have administrated the allocation of more than $1,000,000 in scholarships and awards during the last academic year.
In addition, we assist students in the curriculum through oversight of class scheduling, proctoring of some exams, and monitoring of outcomes assessments. Some of these assessments include grades in coursework, student evaluations of courses and educators, direct and indirect assessments of clinical competencies, the pass rate of students on the North American Veterinary Licensing Examination, and employment of graduates. We are pleased to play a key role in the development and training of those outstanding individuals who become "Auburn Veterinarians."
The Office of Academic Affairs is here to guide the professional development of students into well-trained veterinarians.
About the Associate Dean for Academic Affairs
Dr. Melinda Camus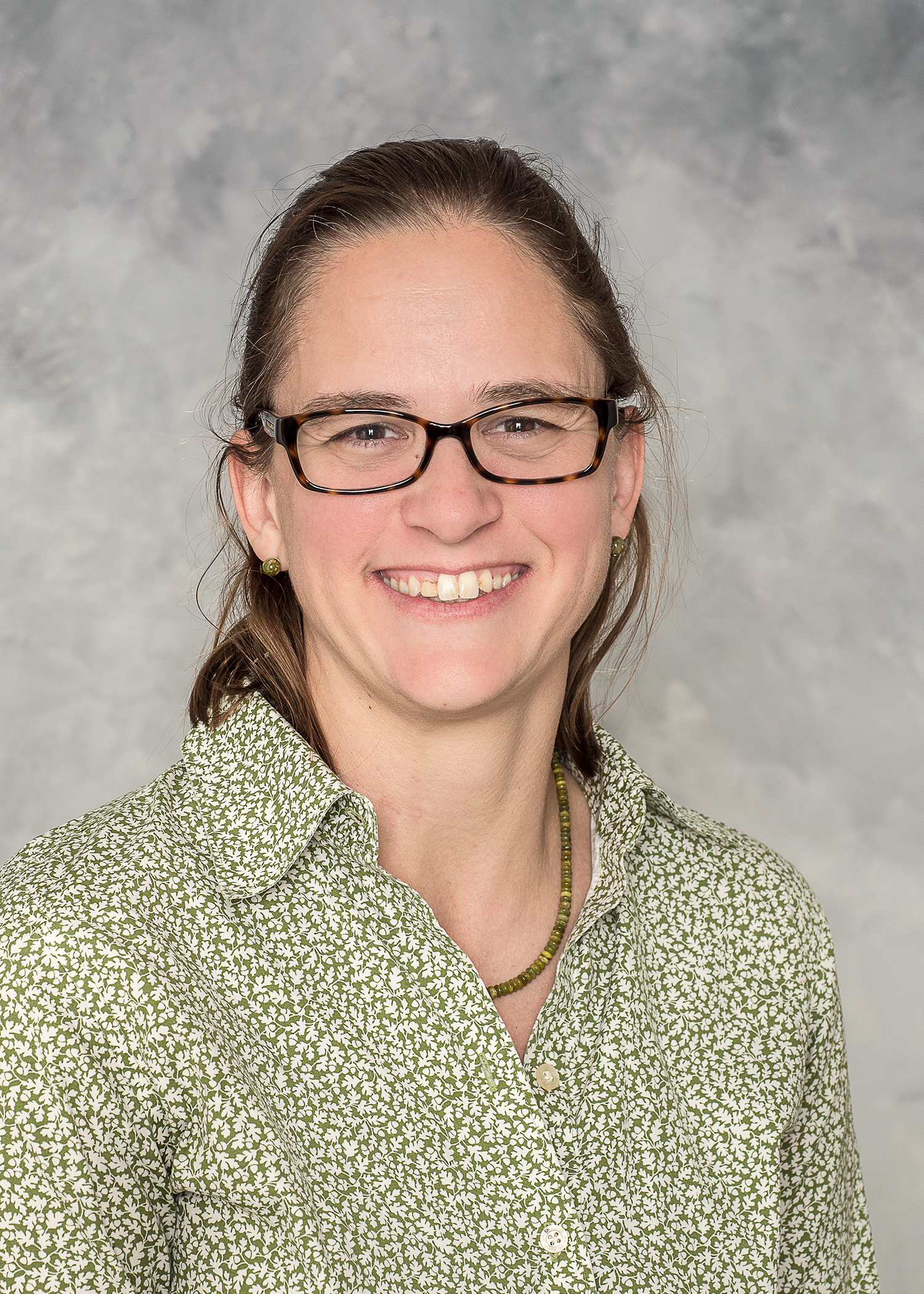 Prior to being named Auburn Vet Med's associate dean for academic affairs, Dr. Melinda S. Camus served as an associate professor for more than 10 years in the University of Georgia veterinary program's Department of Pathology and as director of its Clinical Pathology Laboratory. She earned her DVM from Louisiana State University in 2001 and achieved diplomate status in the American College of Veterinary Pathologists in 2010. She held a number of roles at the University of Georgia in veterinary student instruction, as well as in resident and graduate student education. Prior to joining the UGA faculty, Camus served four years as an associate veterinarian at several animal hospitals in Mississippi.
While at UGA, Camus published numerous journal articles and book chapters, and edited or authored two books. Her academic interests include diagnostic cytology, hematology and clinical biochemistry, as well as quality assessment, process improvement and the scholarship of teaching and learning.
Camus is also section chair (clinical pathology) of the American College of Veterinary Pathologists' (ACVP) examination committee, and serves in numerous other leadership roles in both the ACVP and American Society for Veterinary Clinical Pathology (ASVCP). In 2019, she was selected by the UGA Veterinary Class of 2021 to receive its Faculty Recognition Award for outstanding contributions and positive impact on veterinary students.
Contact Us
Dr. Melinda Camus, DVM, PhD
Associate Dean for Academic Affairs
msc0068@auburn.edu
Tajuan Sellars
Coordinator, Admissions
tos0004@auburn.edu
Shannon Hughes
Coordinator, Educational Advancement
217 Veterinary Education Center
Auburn, AL 36849
334-844-2685
academicaffairs@vetmed.auburn.edu