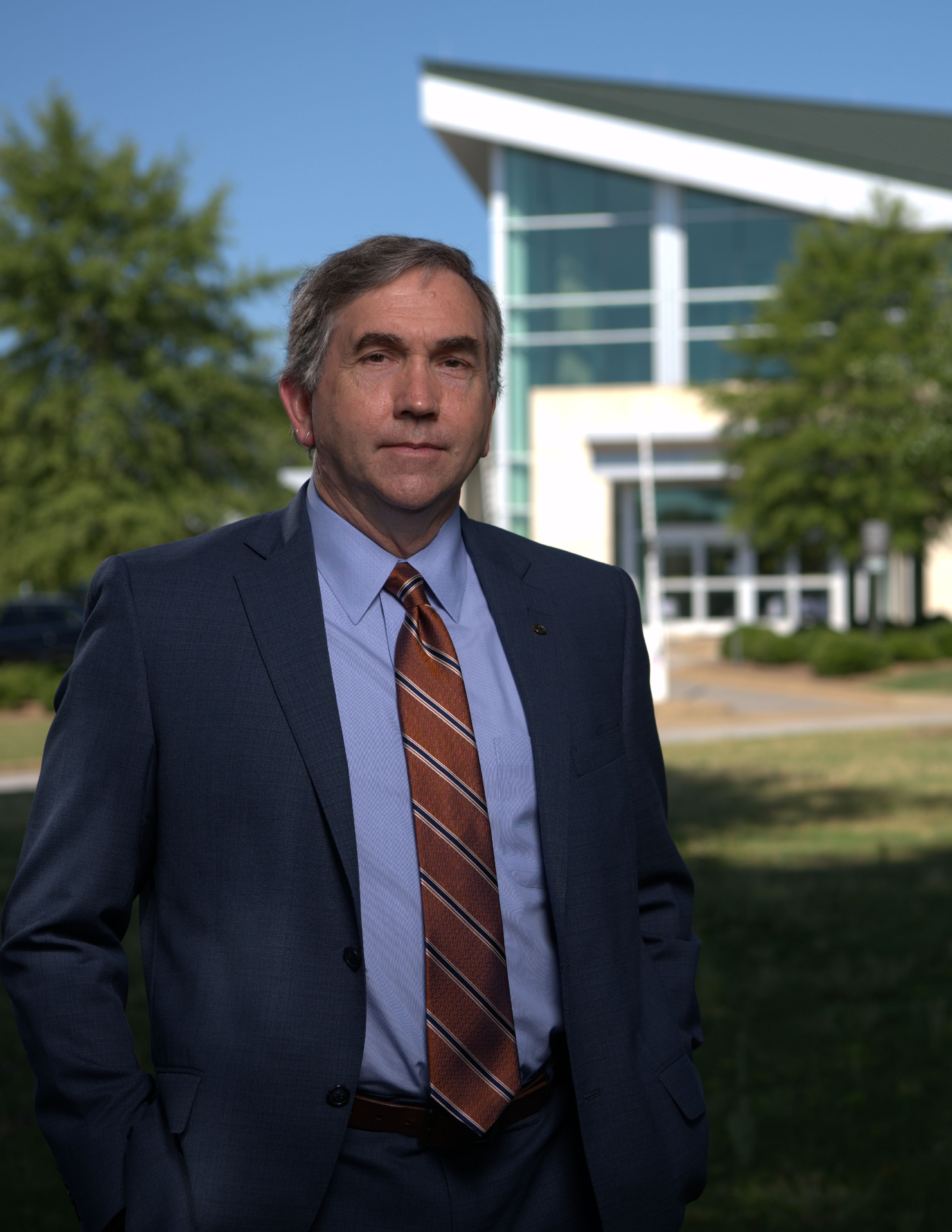 Committed to our mission and poised to succeed.
Calvin M. Johnson, Dean

To say that 2020 has been challenging does not adequately portray the countless unknowns we have all faced thus far. Nor does it portray the strength the CVM family has displayed in the midst of an unprecedented crisis.
We have all been affected by the COVID-19 pandemic. From weeks of physical distancing and missing out on time spent together, to swiftly changing where and how we learn and work. We have all had to change the way we live our lives in order to slow the spread of SARS-CoV-2.
However, as the old adage states, 'there is no off switch on a tiger.' As a veterinary college, we have faced seemingly insurmountable challenges before, and we will overcome this just as we have overcome challenges of the past. The CVM family – students, faculty and staff – stand committed to our mission and poised to succeed.
For each member of the Auburn CVM family and this great profession, I am thankful.
To our students: You are a special group of young men and women. You have shown great resilience not only in navigating the abrupt interruption of your on-campus routines, but also by patiently working with us as we transitioned to remote delivery of courses and clinical experiences mid-semester.
To our faculty: You are the epitome of excellence. You have navigated uncharted waters and quickly deployed a remote delivery system so our students could complete their Spring semester studies. Many of you have pivoted your research objectives to focus your talents on COVID-19 and join others around the world in the widespread efforts to save lives. Your tireless dedication is seen and appreciated.
To our staff: You are more than essential, you are absolutely critical to the college's success and recovery. We have challenged many of you to change your work environment and you did so seamlessly. We rely on many others to continue reporting to campus to sustain vital operations, and to care for our patients and resident animals. And the talented members of our IT unit, were the driving force behind the success of our remote delivery infrastructure.
Finally, to the Class of 2020: You are the embodiment of the Auburn Creed. Even though you were not able to walk across the stage in May to celebrate the completion of your years of hard work, you are ready for what lies ahead. I have every confidence that each of you will soar to new heights. We are immeasurably proud you are part of the Auburn CVM family.
Everyone, myself included, is eager to return to pre-pandemic routines. I look forward to seeing our students once again in the hallways and classrooms of Greene Hall and the Veterinary Education Center. I am excited to meet the Class of 2024 as they come to campus to begin their CVM studies this fall. And I am ready to once again talk face-to-face with fellow CVM staff and faculty.
While our intent is to return to normal operations in the fall, it will certainly occur with some changes as we all adjust to the changing pandemic. We will endeavor to find the right balance between safety and aggressive pursuit of excellence in academic veterinary medicine.
No one knows what the future holds, but I am confident in one fact: we can and will succeed together.
Calvin M. Johnson, Dean