Research Units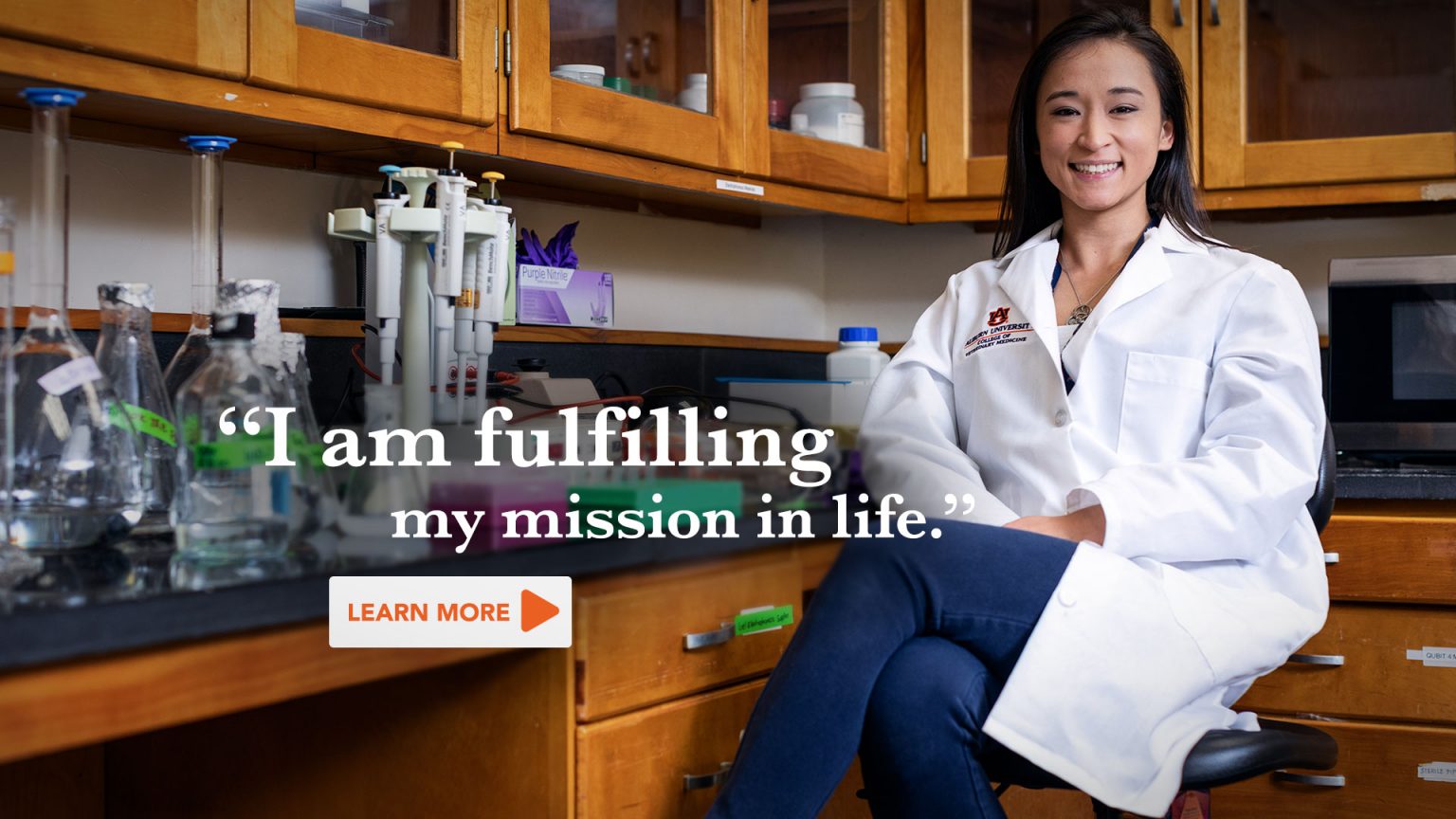 "My mission is to improve health by pursuing life-saving biomedical science discoveries. And as part of a team of Auburn Vet Med researchers, I am fulfilling that mission."
Virginia Aida
PhD/DVM dual degree student from Alabama
Firmly embedded in college's commitment to One Health, researchers and graduate students in the Auburn College of Veterinary Medicine advance the health of animals, people and the environment through biomedical science discoveries and innovations. Research initiatives are located throughout various facilities across the Auburn Vet Med campus.
Hoerlein Hall, Greene Hall and the Greene Hall Annex are home to a broad mix of faculty and student research and research-related support such as: clinical trials; Flow Cytometry and High-Speed Cell Sorting Laboratory; Clinical Pharmacology Laboratory; Project ALIAS, the Auburn Laboratory for Imaging Animal Systems, offering researchers access to a variety of imaging and physiology tools such as MSOT InVision 256-TF, IVIS Lumina XRMS system, Nikon AZ100 Multizoom, TS-420 Meter, Inspira Ventilator and Fujifilm FLA-5100 Scanner; and the Auburn chapter of The Society of Phi Zeta promoting high scholarship across the veterinary profession. The college is also home to the Department of Laboratory Animal Health to facilitate the use of animals in research and teaching, while assuring compliance with all regulations.
The Scott-Ritchey Research Center is state-of-the-art, interdepartmental and interdisciplinary research facility located on the Auburn Vet Med campus. Its focus is to conduct cutting-edge basic and translational research to improve the health of dogs and cats, which are applicable to human health. Researchers in the college's Sugg Laboratory focus on virology, immunology and epidemiology to detect and treat food animal viral diseases, swine and avian influenza viruses and interspecies transmission through novel vaccine technologies. Auburn Vet Med research programs, such as the Boshell Diabetes and Metabolic Diseases Research Program and Auburn University Research Initiative in Cancer, convene on- and off-campus collaborative efforts that span multiple disciplines.
And the Canine Performance Sciences program leads multidisciplinary caninedetection technology by exploring basic and applied research frontiers in olfaction, behavior, genetics and physical performance. The resulting AuburnDog is internationally recognized as being of the highest quality and capability for the interdiction of chemical, biological and explosive threats in airports, train stations, sports arenas and on city streets. Ongoing genetic and genomic research in the Auburn College of Veterinary Medicine seeks to identify genetic underpinnings of canine behavior, olfaction, cognition and reproduction, providing a blueprint to breed and train the best detector dogs in the world.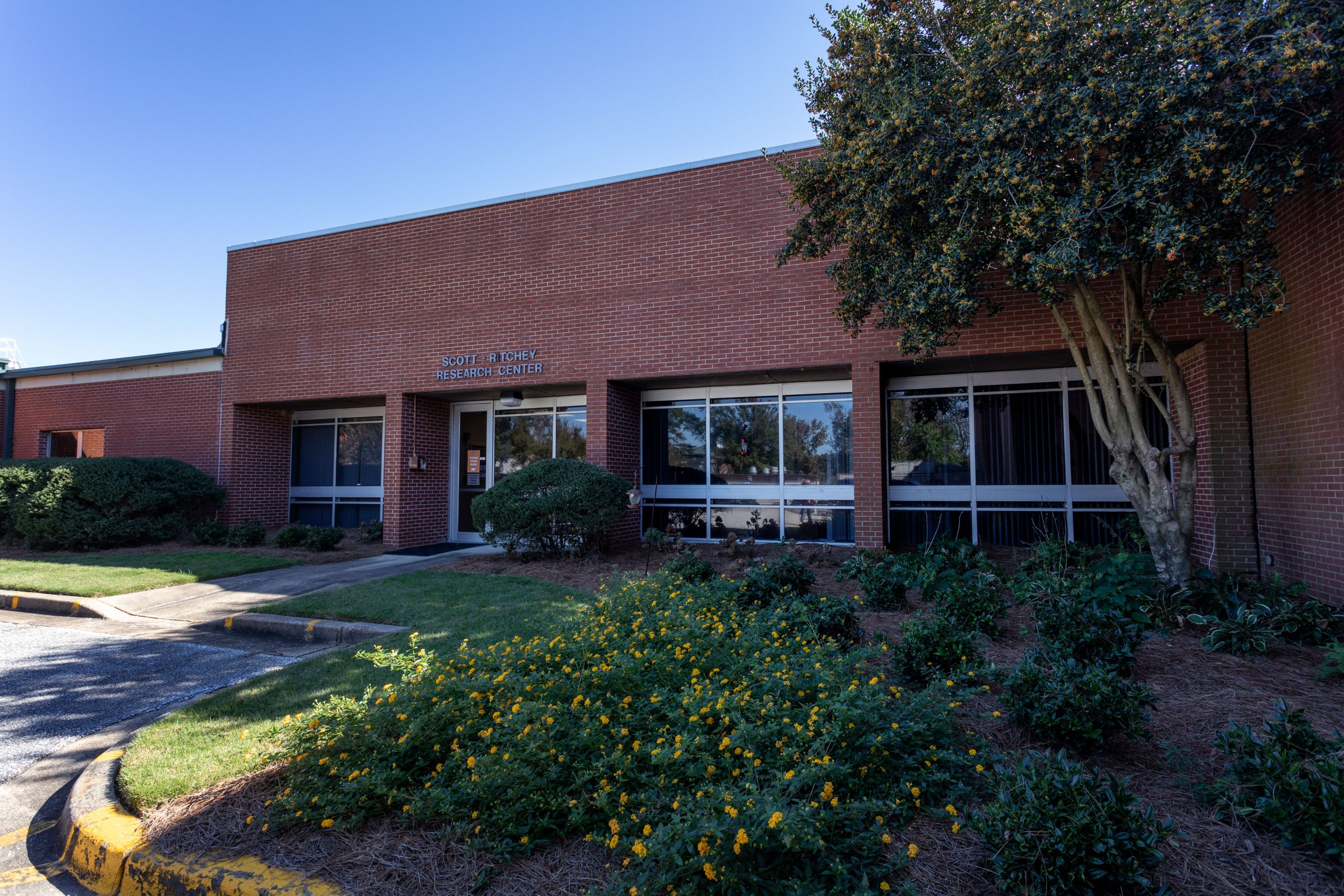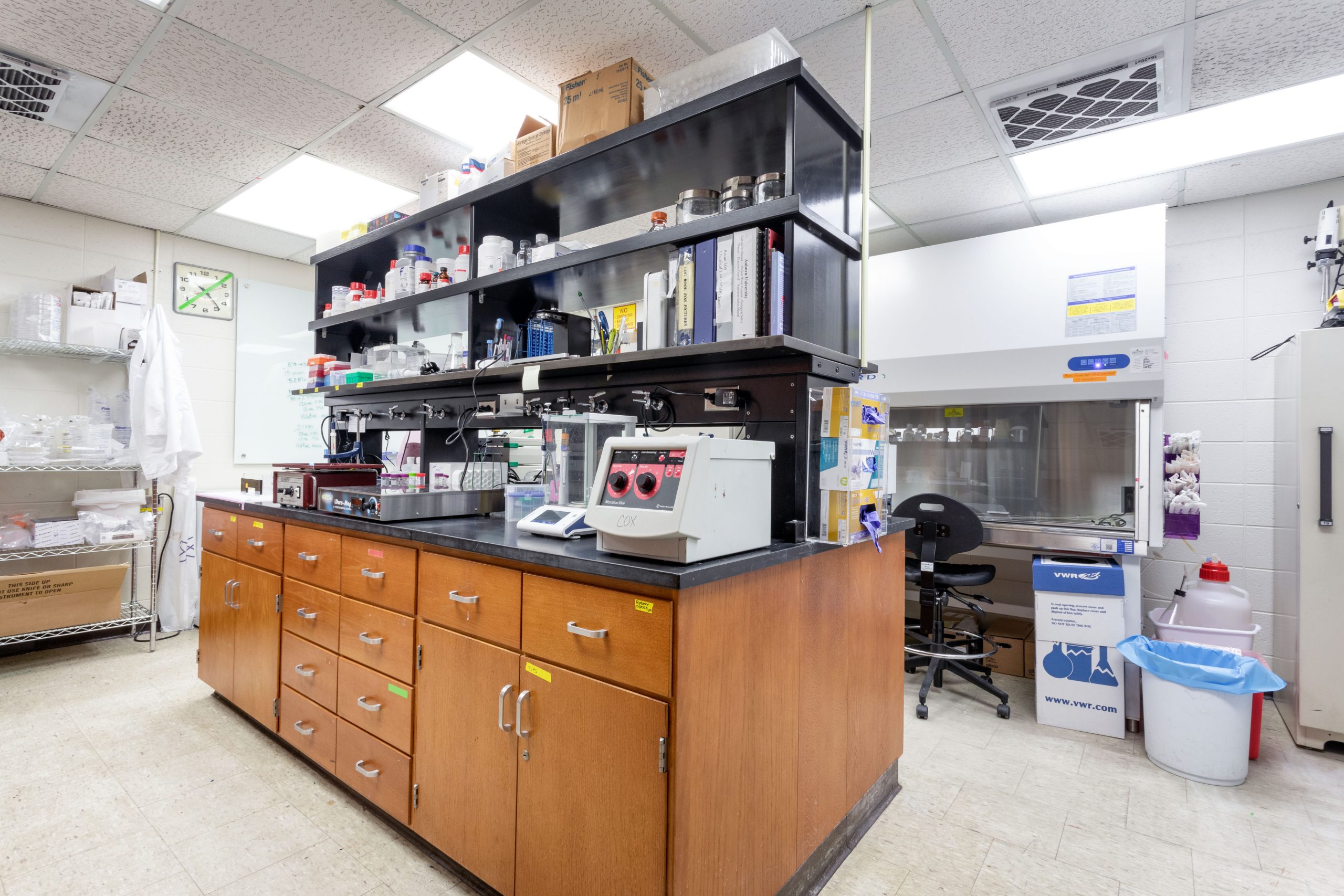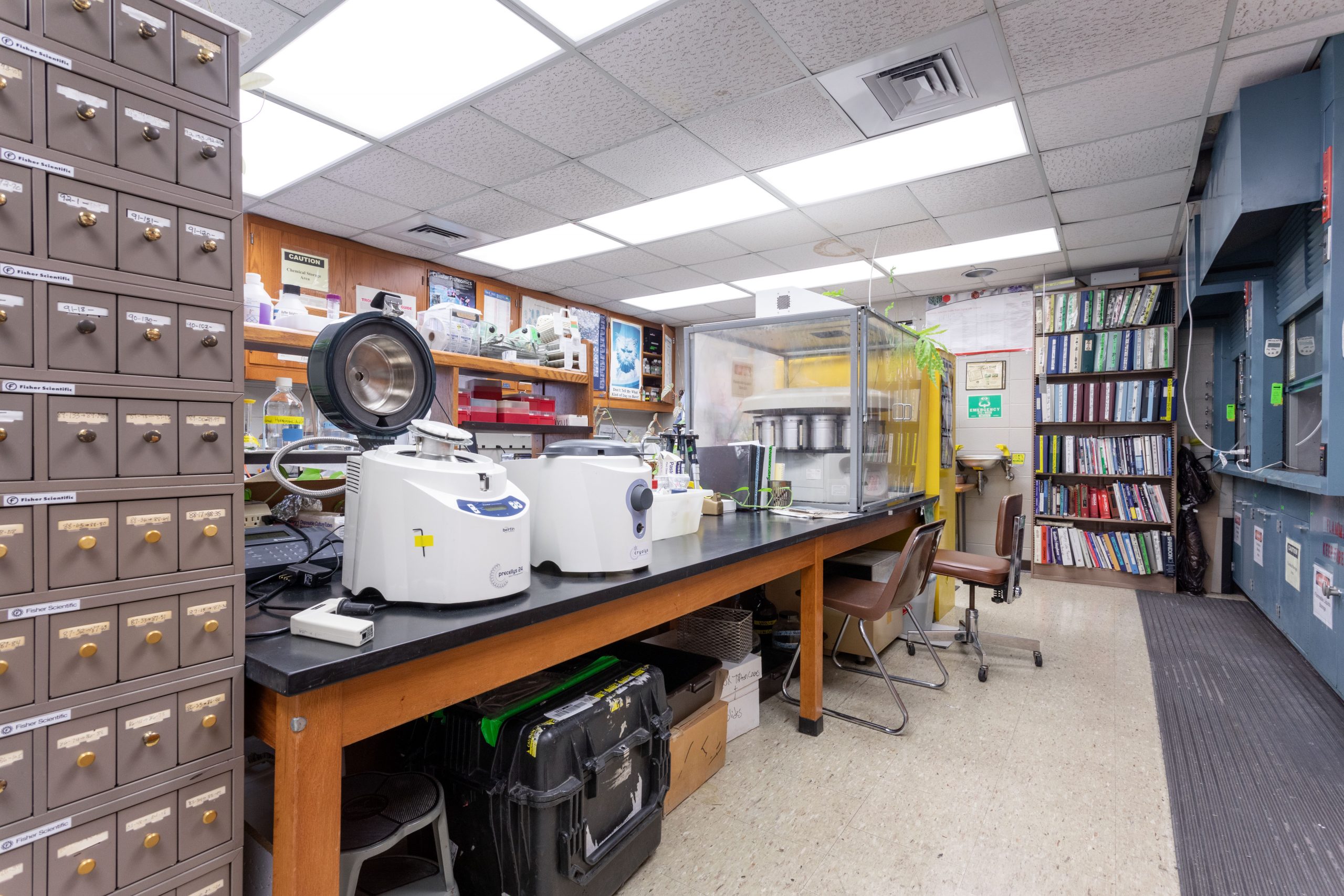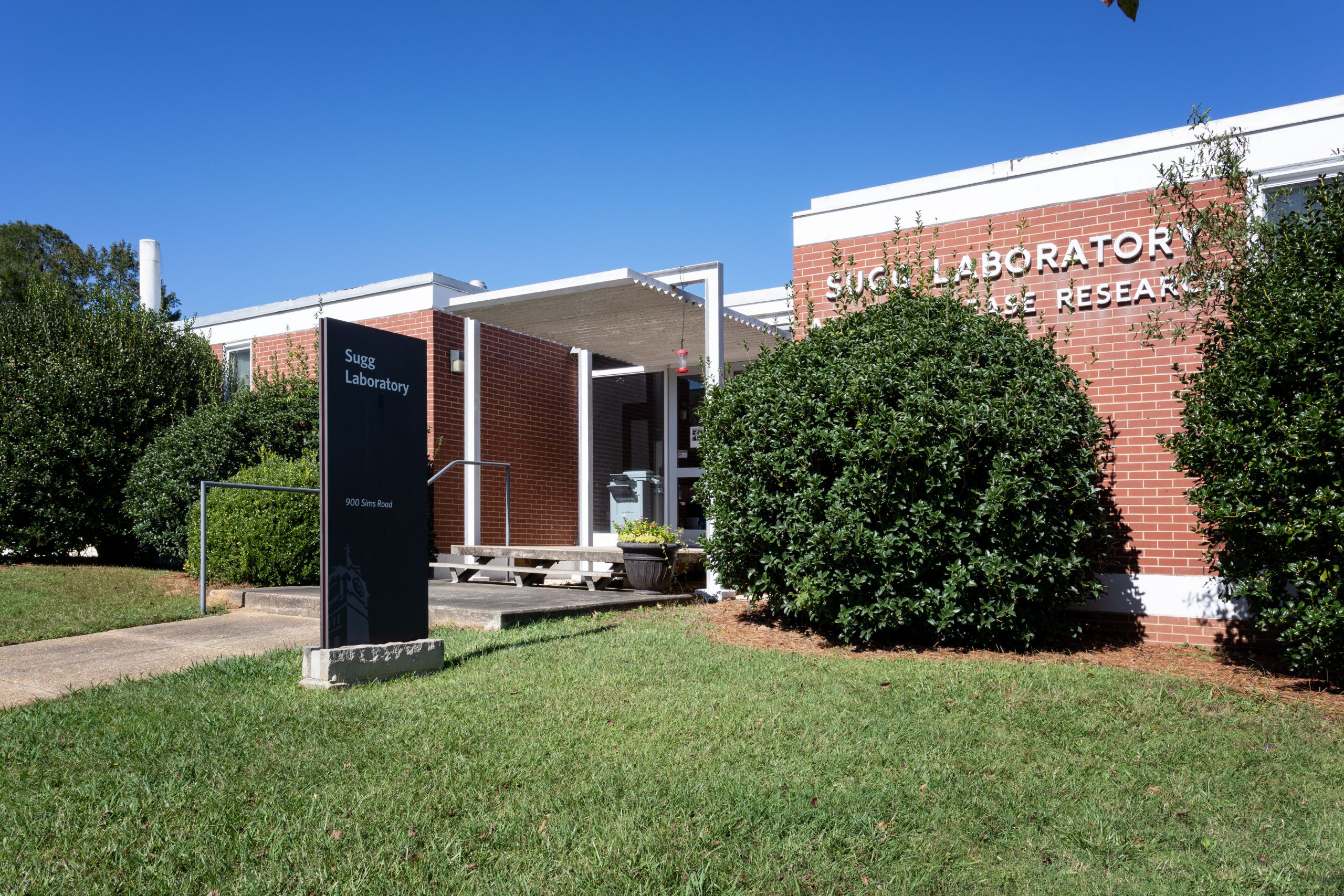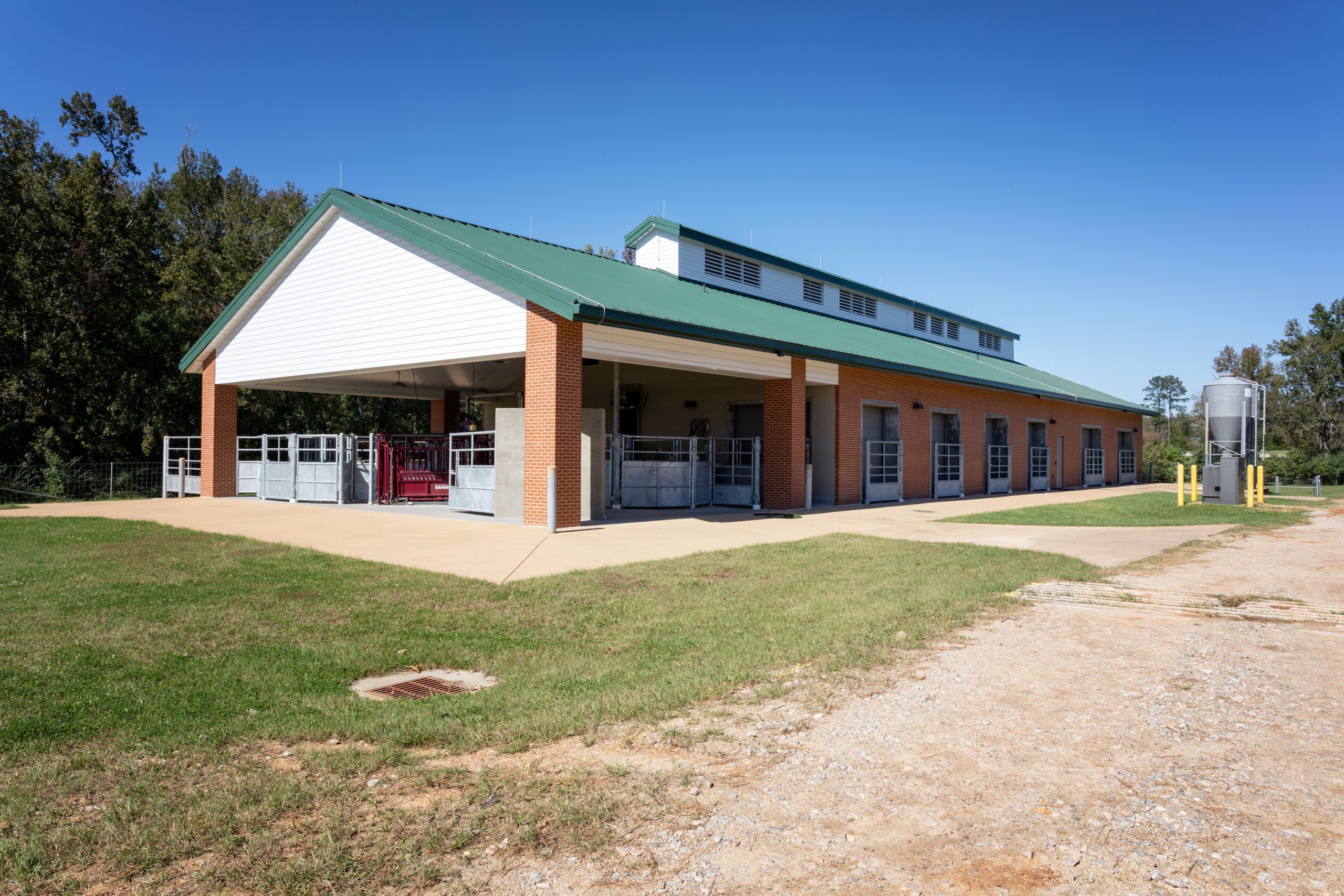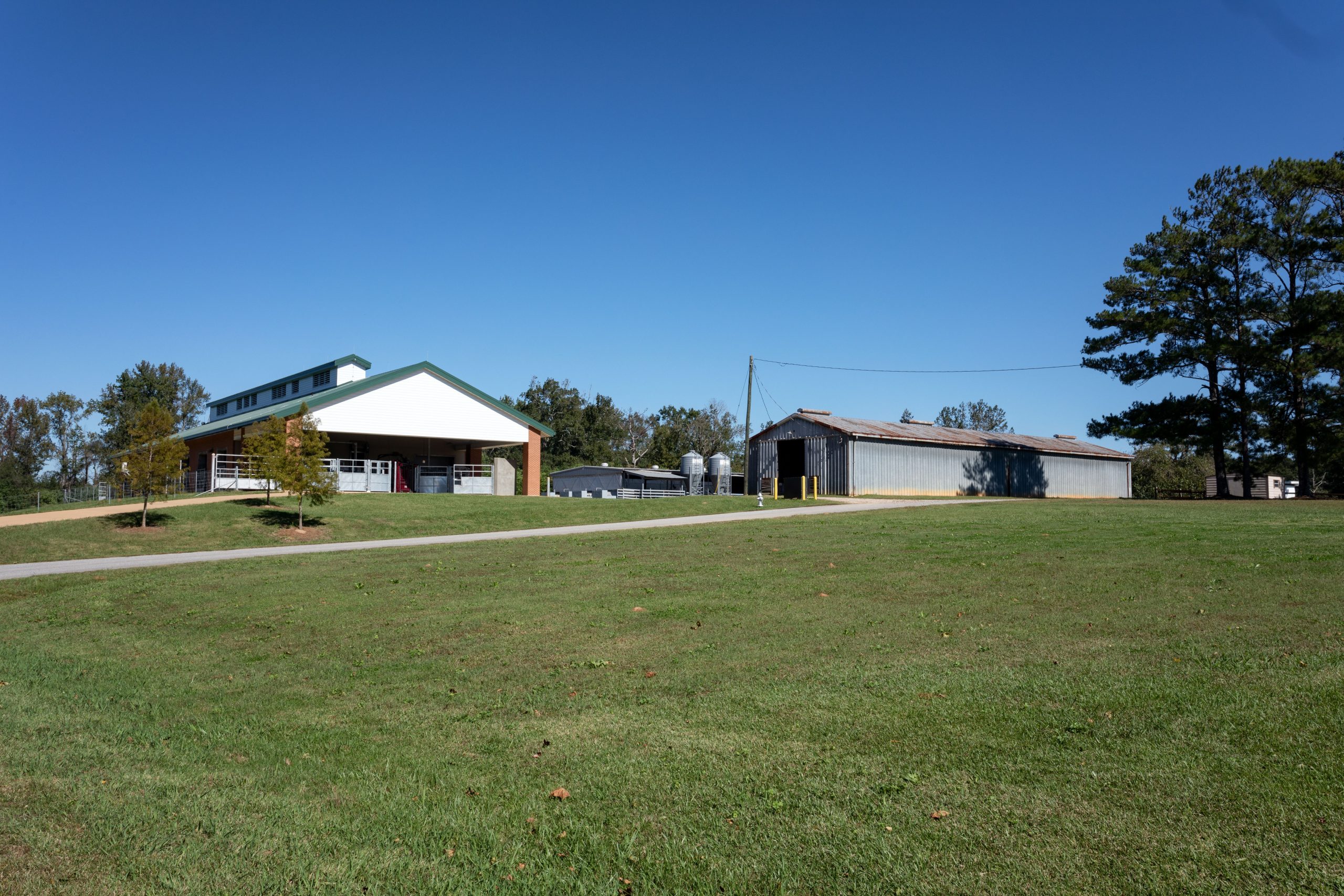 « Return to the Tour