Department of Anatomy, Physiology and Pharmacology
Welcome to the Department of Anatomy, Physiology and Pharmacology (APP) at the Auburn University College of Veterinary Medicine. Our mission is to provide outstanding scholarship to graduate and veterinary medical students. The department offers a strong educational environment and we take great pride in providing a supportive, dynamic and friendly working department.
The department research efforts are supported by more than $2 million in grant support which, combined with institutional support, allows the faculty to conduct cutting edge research with state of the art instrumentation. Programs leading to graduate degrees (MS, PhD) and dual degrees (MS/DVM, PhD/DVM) are offered. The department offers a collegial and collaborative environment where faculty, students, post-doctoral fellows, and administrators work together to promote a vibrant atmosphere for development and discovery.
Teaching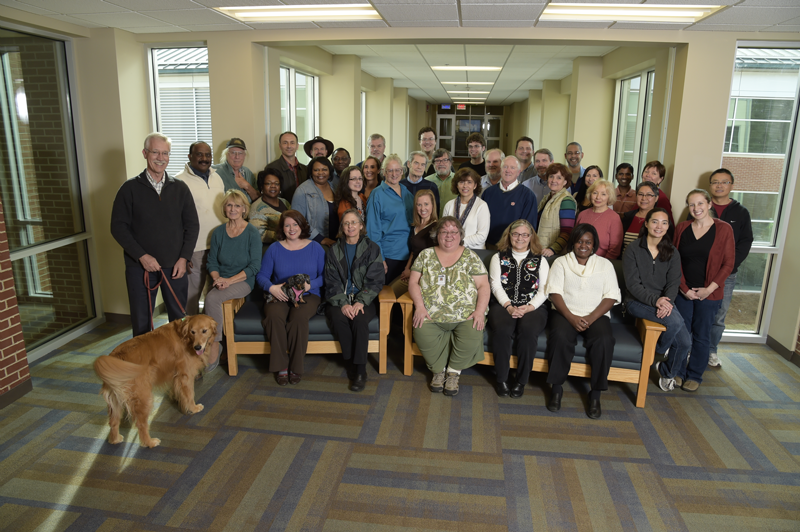 The teaching mission is integrated along structural and functional lines in order to provide veterinary medical students a solid background in anatomy, histology, cell and molecular biology, physiology, pharmacology, toxicology and neuroscience to serve as a lifelong foundation for clinical practice. Graduate education in APP is a highly individualized enterprise in which formal courses comprise only a segment. The degree program lies in the development of a close relationship between student and faculty advisor. The opportunity to learn and develop research skills, ethics, and scholarship are formed through this relationship. This is critical to the future success of graduating students.
Research
Our department is strongly research oriented and receives intramural support from the Alabama Experiment Station. In addition, our faculty have a proven track record for scientific achievement. Research areas of emphasis within the department are cardiovascular, diabetes and obesity, molecular biology, neuroscience, endocrinology, reproduction, clinical pharmacology, and gene therapy.
Service
The Department members are active in public service. They participate in numerous scientific presentations (locally, nationally and internationally); continuing education courses; and more than 16,000 extramural consultations through the Endocrine Diagnostic Service and Clinical Pharmacology Laboratory. This enhances our service to veterinarians, practitioners and researchers throughout the country. Our faculty serve on multiple university and college committees, as well as state and national committees.
The Department of Anatomy, Physiology and Pharmacology is strongly research oriented and provides outstanding scholarship to graduate and veterinary medical students.
We strive to support and improve both our research and instructional mission by utilizing the most advanced technology tools available. Our new and renovated space provides a modern facility for teaching and research.
Contact
Dr. Robert Judd
Department Head
of Anatomy, Physiology, and Pharmacology
Mailing Address:
Department of Anatomy, Physiology and Pharmacology College of Veterinary Medicine
109 Greene Hall
Auburn University, AL 36849-5518
Phone:334-844-4427
Fax: 334-844-4542
E-Mail: APP@vetmed.auburn.edu