The Merner Lab
Research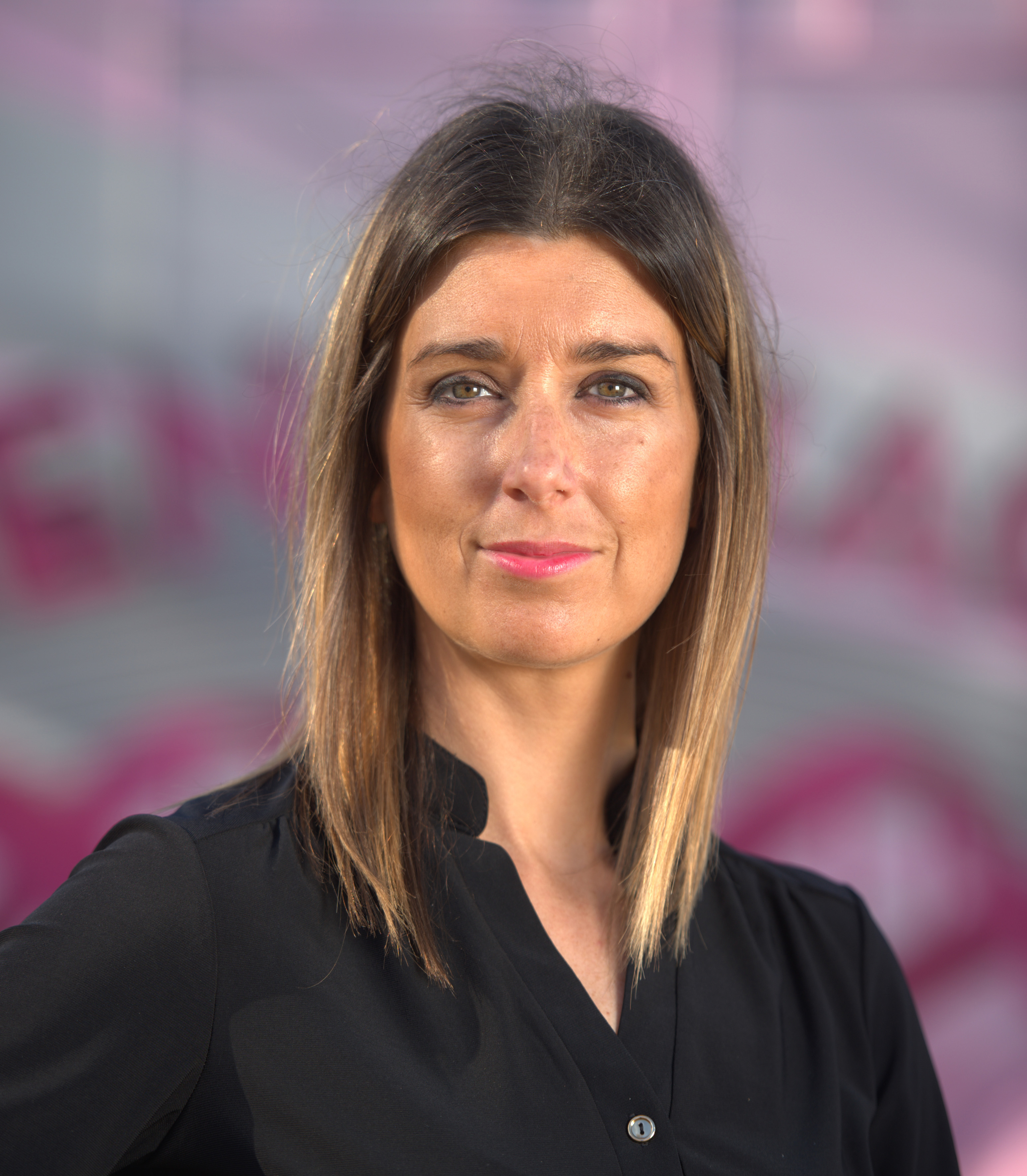 Dr. Nancy Merner has developed a cancer genetics research program at Auburn University's College of Veterinary Medicine that focuses on identifying genetic risk variants of hereditary cancer syndromes. She is particularly interested in syndromes associated with an increased risk of breast cancer since ~65% of hereditary breast cancer cases remain genetically unsolved, despite years of extensive research.
It is hypothesized by many investigators in the field that past breast cancer susceptibility gene discovery attempts were thwarted by genetic heterogeneity. Thus, Dr. Merner and her research team take a number of approaches in order to reduce heterogeneity in their search for breast cancer susceptibility genes. Overall, two closely related, but distinct, breast cancer genetic studies are carried out in parallel. Each research approach focuses on a different species, human or canine. Dr. Merner has two distinct study cohorts, a human hereditary cancer cohort and a canine mammary tumor (CMT) cohort, that can be independently studied to find susceptibility genes but can also serve as validation cohorts once a risk variant(s) is identified in one of the two cohorts. This comparative oncology/genomics approach to breast cancer susceptibility gene discovery is unique and powerful.
Human Studies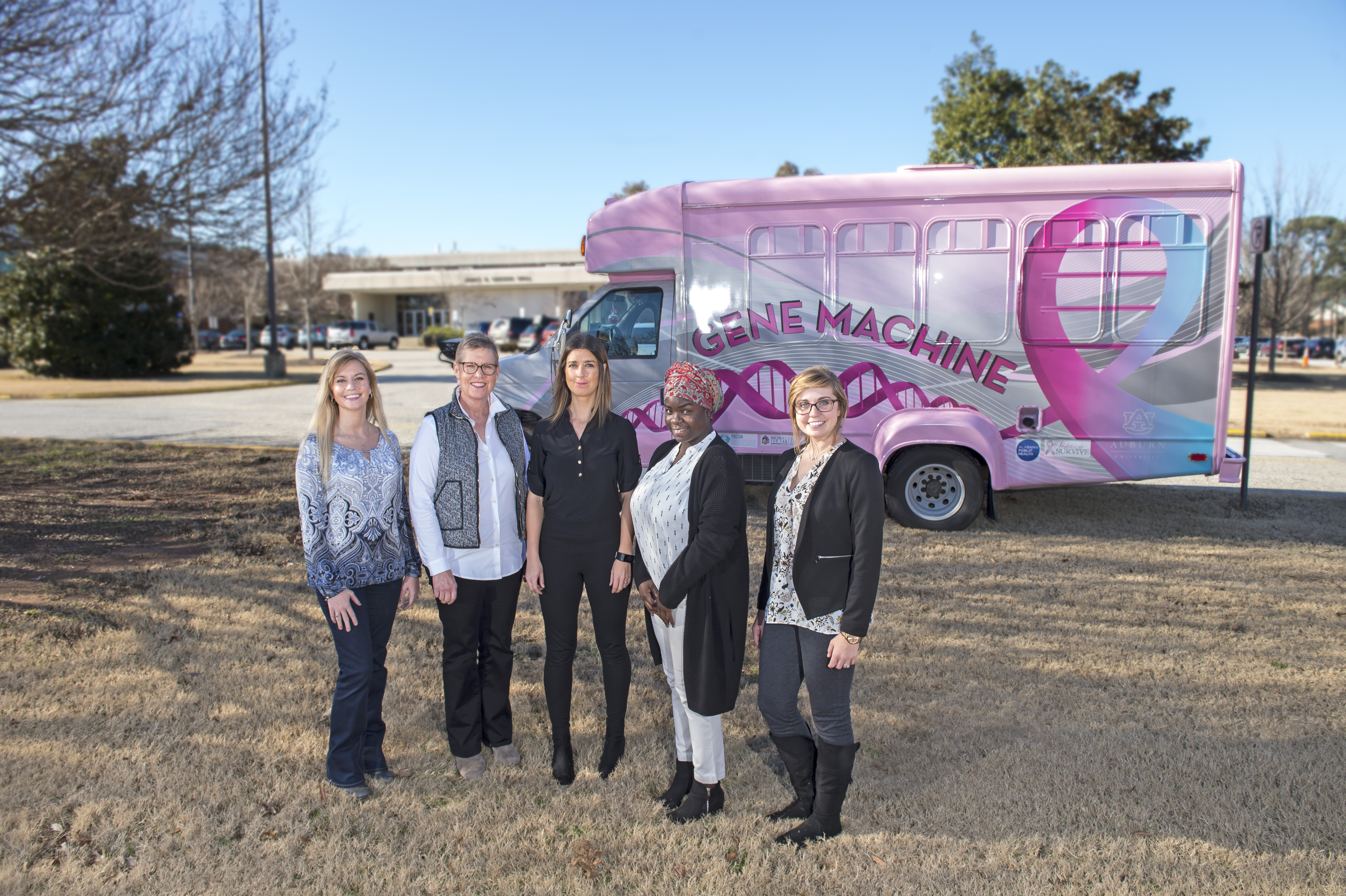 Dr. Merner has developed IRB-approved recruitment mechanisms to identify and enroll individuals into her genetic study. Specifically, she has established both hospital and community-based recruitment  (CBR) protocols, the latter being a unique approach that involves traveling all over Alabama in The Gene Machine.  CBR aims to reach out to the medically underserved in order to educate, build trust, and, ultimately, provide an opportunity to participate in a research study, which ordinarily would not be available to underprivileged individuals. By traveling to rural and isolated areas, Dr. Merner hopes to recruit seemingly unrelated cancer-affected families from the same communities who share a common ancestor and, thus, the same ancestral breast cancer risk variant – aiding in discovery efforts.
Furthermore, through this effort, Dr. Merner is able to address certain cancer disparities that may have a genetic link. Firstly, African American women are generally diagnosed with a more aggressive and less treatable breast cancer sub-type and have a higher incidence rate of breast cancer under the age of 40 compared to Caucasians. Secondly, African American males are generally diagnosed with prostate cancer at a younger age and with larger tumors compared to Caucasians. Thus, considering that (1) an early age of onset is a characteristic of hereditary cancer, (2) the Black Women's Health Study has demonstrated that African American breast cancer is strongly familial, and (3) hereditary breast cancer is associated with an increased risk of hereditary prostate cancer, inherited and potentially overlapping genetic risk factors may explain these disparities.
​Dr. Merner has developed a gene-screening panel to search for risk variants in known, suggested, and suspected breast and prostate cancer susceptibility genes in order to determine the array of mutations that contribute towards these cancers in the cohort, as well as identify families that require further analysis (i.e. genome sequencing) to find the familial risk variants.
Additionally, CBR offers participants the option to receive confidential research-based gene screening results and aims to translate those results to the clinic by providing free UAB telegenetic counseling to underserved individuals through the use of telemedicine carts at equipped Alabama county health departments.
Canine Studies
​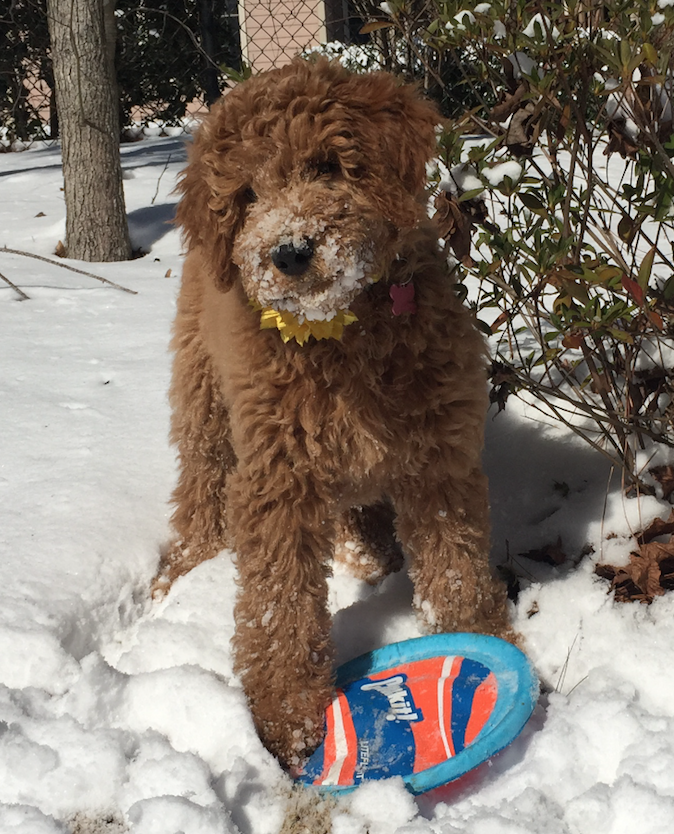 Canines are genetic homologies to humans that can be studied separately or in parallel to enhance disease gene discovery efforts that apply to both species. The inbreeding practices of canines to observe desired traits/characteristics associated with certain breeds also results in the presence of undesirable alleles that predispose certain breeds to particular diseases. The resulting large and consanguineous pedigrees reduce heterogeneity, similar to studying isolated human populations for genetic research, but represents a powerful and, perhaps, more simple approach towards gene discovery since there is even less genetic variation.
Canine mammary tumors (​CMTs) represent very practical models for human breast cancer; however, the genetics of hereditary CMTs is incredibly understudied. Currently, Dr. Merner obtains CMT samples for genetic analysis through collaboration with the CHIC (Canine Health Information Center) DNA repository of the Orthopedic Foundation of Animals, as well as collaborating researchers at the College of Veterinary Medicine at Auburn University. Since Dr. Merner focuses on purebred dogs diagnosed with CMT, she can link the dogs of the same breed to a common ancestor through pedigree analysis.  Sequencing the genomes of dogs from the same pedigrees will provide information about how orthologs of human breast cancer susceptibility genes contribute to hereditary CMT and, also, offers the opportunity to search for novel genes.