The Merner Lab
Community-Based Recruitment – The Gene Machine
---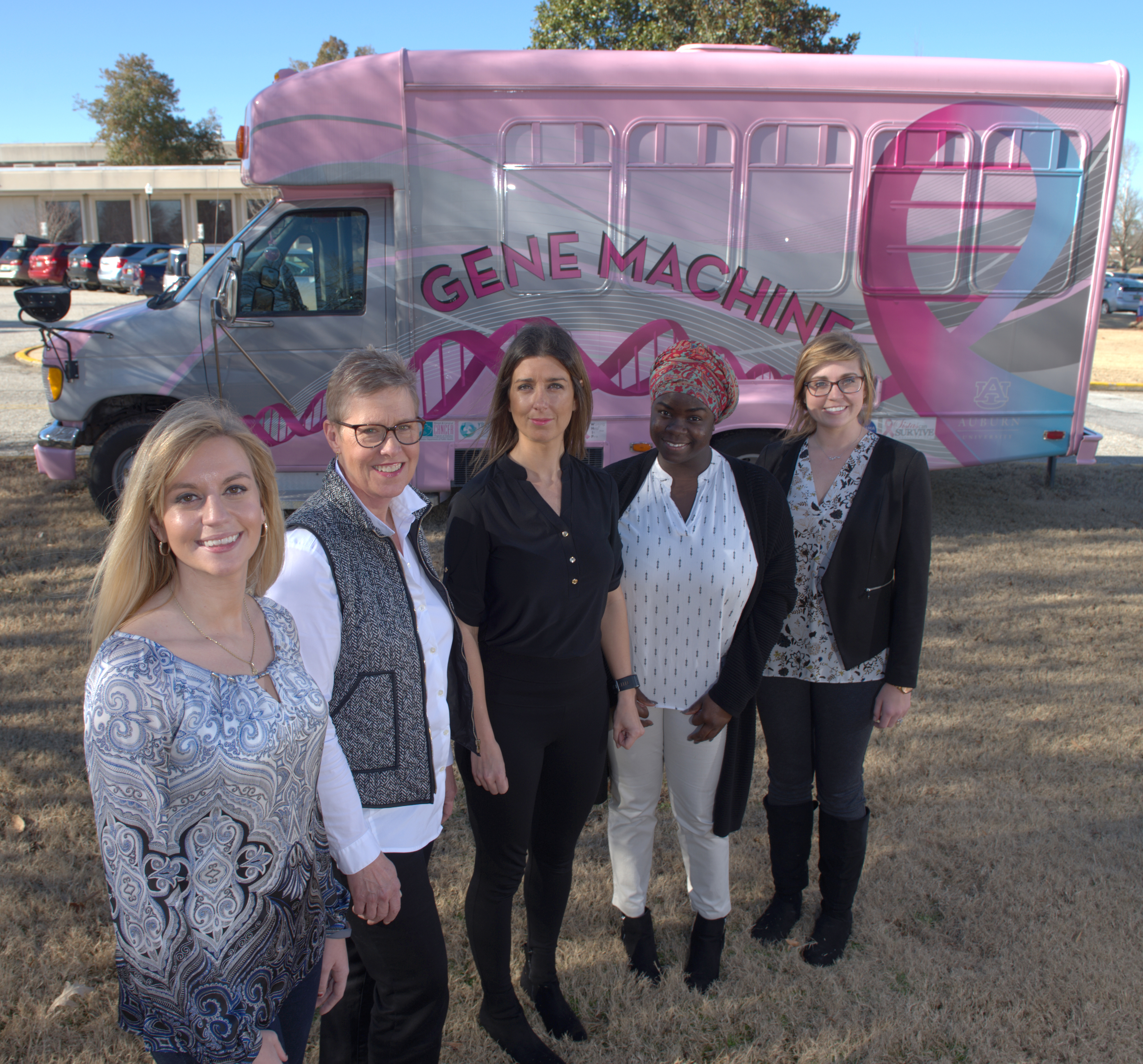 Community recruitment is key. It allows our research team to step outside the laboratory and personally meet community members. Team members drive a bright pink converted shuttle bus, known as The Gene Machine, around the state for education sessions, community events, and study enrollment appointments. The team enrolls those affected by cancer and their family members to examine cancer genetic mutations.
The Gene Machine is a 15-passenger bus that serves as a mobile recruitment and enrollment station. It underwent extensive interior and exterior renovations for this effort. Auburn University Facilities Management staff renovated the interior, which included the installation of laminate floors, curtains, a table, chairs, storage cabinets, two phlebotomy chairs, a refrigerator, and biosafety equipment. A local business designed and installed a wrap for the outside of the bus, which serves to advertise the study. The wrap includes recruitment criteria as well as sponsors and community partner logos. Members of the CBR team must undergo bus safety and defensive driver training to operate The Gene Machine.
Click here to visit The Gene Machine page on Facebook.