The Merner Lab
The Team
---
A dedicated team is key to making these research and outreach initiatives a success. See the links that follow to learn about Dr. Merner's team and their roles.
Principal Investigator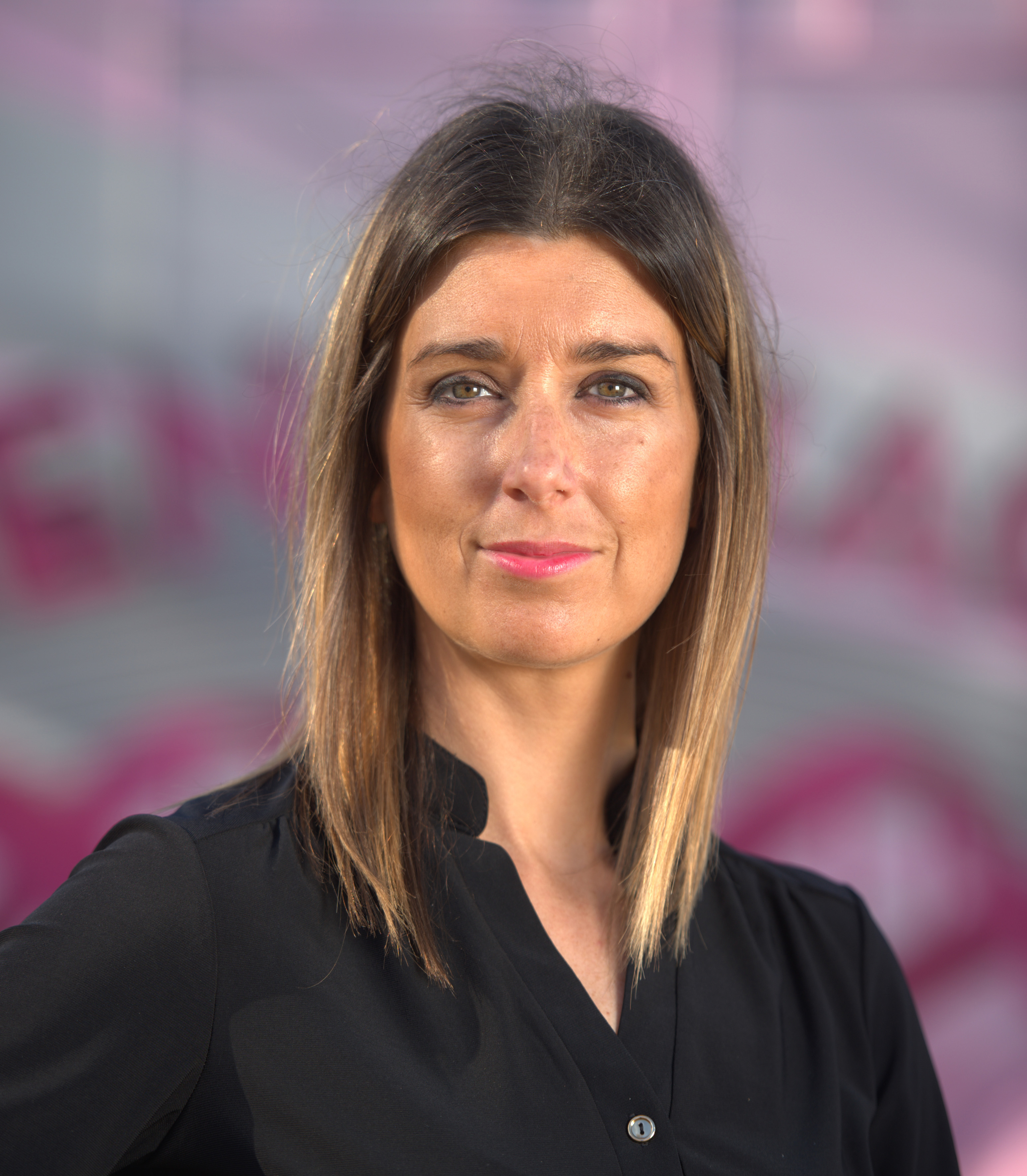 Nancy Merner
Memorial University
PhD Genetics, 2011
Lab role: Principal investigator of this cancer genetics research program as an Assistant Professor in the Department of Pathobiology at Auburn University's College of Veterinary Medicine (CVM). Overall, Dr. Merner takes a comparative genomics approach towards finding inherited breast cancer risk variants by studying both dogs and humans affected by the disease. While a committed team leader for this program, she has equally important duties at home as a wife to Dr. Bradley Merner, who is an Assistant Professor at Auburn University, and as mother to two daughters. Their family also has three dogs.
Dr. Merner is from Newfoundland, Canada. She was raised in Paradise, a suburb of St. John's, which is the largest city in the province and the location of Memorial University where she received both her undergraduate and graduate education. Her PhD dissertation, carried out under the supervisor of Dr. Terry-Lynn Young who is a Professor in the Faculty of Medicine, was entitled "A Molecular Genetics Approach to Gene Discovery of Mendelian Diseases on the Island of Newfoundland." Her graduate work focused on the genetics of hereditary breast cancer, deafness, and a specific form of sudden cardiac death (arrhythmogenic right ventricular cardiomyopathy (ARVC)). The most significant contribution of her doctoral studies came in 2008 as a member of a dedicated research team that discovered TMEM43 as the cause of ARVC type 5 (ARVC5).
In Montreal, Dr. Merner was a post-doctoral fellow in the laboratory of Dr. Guy Rouleau, who is currently the director of the Montreal Neurological Institute. Under Dr. Rouleau's guidance, Dr. Merner continued to fulfill her passion for gene discovery but this time in the field of neurogenetics. Dr. Merner's primary focus as a postdoctoral researcher was in the application of next-generation sequencing (NGS) techniques for the identification of disease-causing genes; specific diseases of interest were essential tremor (ET), autism spectrum disorder (ASD), insensitivity to pain (HSAN) and epilepsy. In 2012, Dr. Merner used exome sequencing to implement an approach to control for the common over-diagnosis of ET (as well as phenocopies) and discovered the first causative ET gene, FUS.
In 2014, Dr. Merner became a Research Assistant Professor in the Harrison School of Pharmacy at Auburn University. During that time, she was given the opportunity to establish her cancer genetics research program, which she continues as an Assistant Professor in the CVM.
Recruitment Coordinator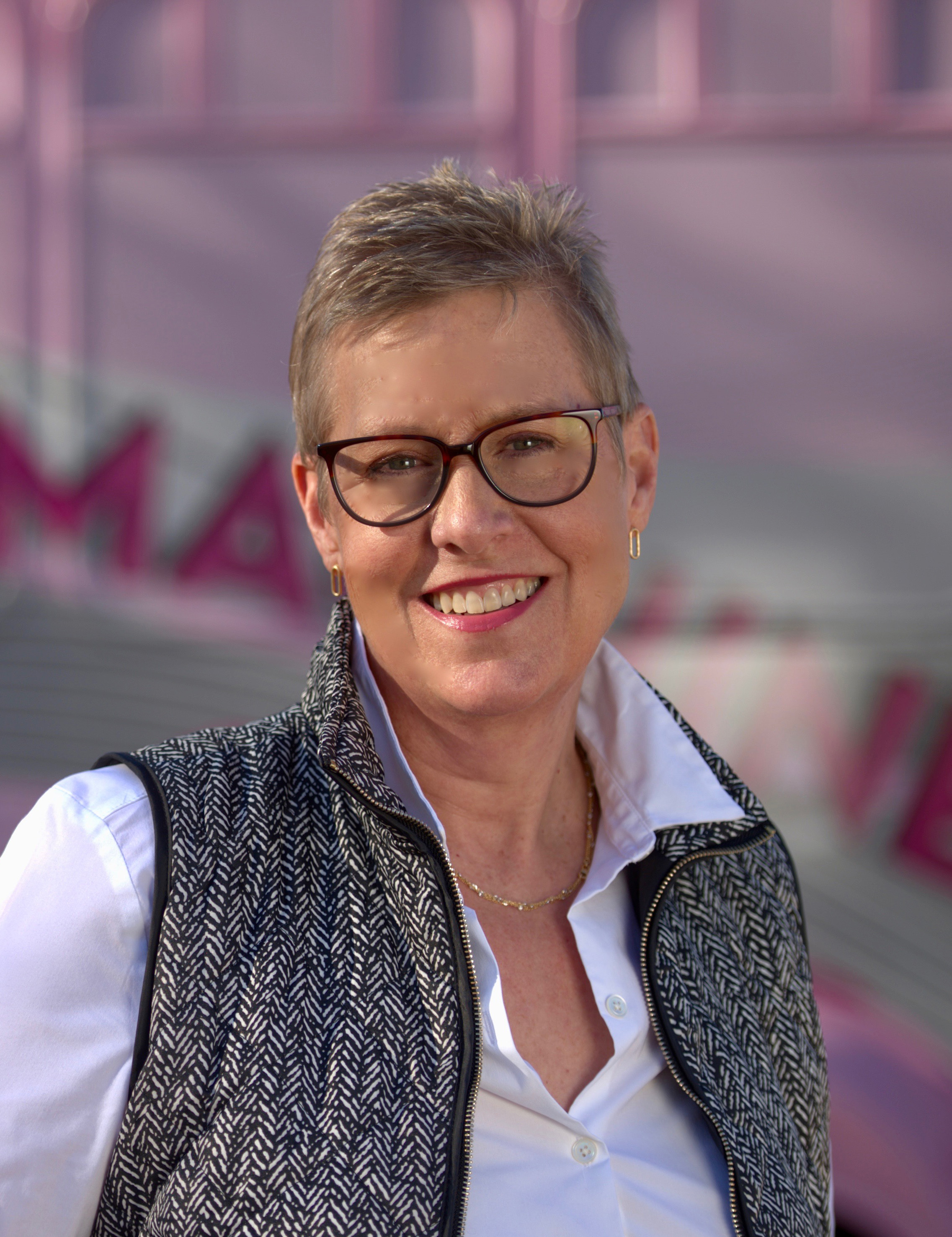 Betsy Stallworth, RN IBCLC
Vanderbilt University
BSN, Nursing and Psychology
Auburn University
B.Arch, Architecture, magna cum laude
Lab role: As the Recruitment Coordinator, Betsy works with community members to promote cancer risk education and coordinates the enrollment of study participants. Betsy also carries out the DNA extractions of blood/salvia samples collected from newly enrolled study participants, and manages the lab's DNA Bank and Database.
Betsy is originally from Maryland. She holds a bachelor's degree in Nursing from Vanderbilt University and a Bachelors of Architecture from Auburn University. Betsy is passionate about women's health care issues and has a wide range of experiences. She has worked in both urban and rural hospital settings, been involved with community groups through volunteer work with the American Red Cross, the Lee County Literacy Coalition, and through medical mission trips. She is acutely aware of disparities that exist, health among them, and she is committed to connecting people with programs that can help improve their lives.
Graduate Students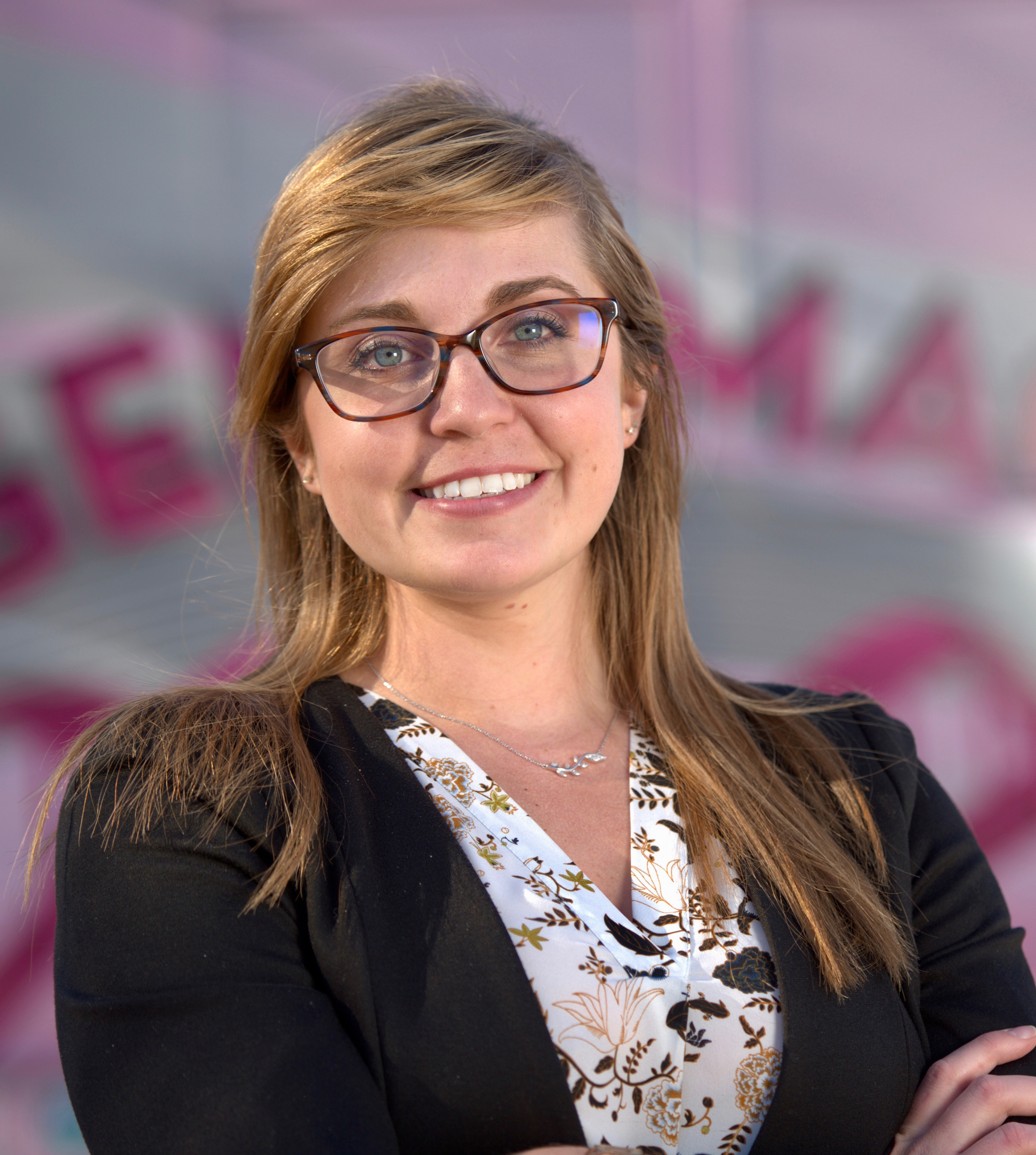 Madison (Chandler) Bishop
Berry College
B.S., Biochemistry A.C.S., 2014
Lab role: Madison's graduate research involves identifying genetic risk factors of hereditary cancer in the medically underserved state of Alabama. She helped establish the human cancer cohort by participating in the initial CBR efforts and is lead over the lab's gene-panel screening. Madison custom-designed the gene-panel, and, subsequently, carries out the targeted capture for massively-parallel sequencing as well as the bioinformatics analysis for variant calling. Madison was seminal in the development of the bioinformatics pipeline for the lab's next-generation sequencing data analysis. Ultimately, her focus on gene-panel screening will provide greater insight into the true contribution of mutations in known and suspected breast cancer susceptibility genes in this underserved population.
Madison grew up in Vestavia Hills, Ala. and attended Vestavia Hills High School. She then moved to Rome, Ga. where she earned her B.S. degree in Biochemistry from Berry College in May of 2014. In August 2014, Madison began pursuing her Ph.D. in Pharmacology in the Department of Drug Discovery and Development at Auburn University where Dr. Merner held a Research Assistant Professorship before moving to the College of Veterinary Medicine. Thus far, she has co-authored four peer-reviewed articles; five additional research articles are in preparation for submission to high-impact journals. In total, she has six published abstracts and was the presenting author on 23 presentations. She was awarded first place at the Auburn University Three Minute Thesis competition in November of 2016 and the Auburn University Research Initiative in Cancer (AURIC) Graduate Fellowship for the past three years (2015-2018).
---
Anna (Watkins) Huskey
Berry College
B.S., Biochemistry (ACS Certified)
Lab Role: Anna's research focus involves comparative genomics using dogs as a model of hereditary breast cancer. Her analysis of whole-genome sequencing data currently includes investigating orthologs of known hereditary breast cancer susceptibility genes and will transition to examining other areas of the canine genome for the possible discovery of novel breast cancer susceptibility genes. Such discoveries will be facilitated by the comparison of the canine sequencing data to that of human hereditary breast cancer cohorts.
Anna is from rural South Georgia. She attended Berry College in Rome, for undergraduate work, and graduated magna cume laude. While an undergraduate she assisted Dr. Kevin Hoke as a research student. This research focused on the Rieske protein, an essential protein in the mitochondrial electron transport chain. She started graduate school in the Department of Drug Discovery and Development in August 2016 to pursue her PhD in Pharmacology while Dr. Merner held a Research Assistant Professorship before moving to the College of Veterinary Medicine. During her time at Auburn, Anna has been awarded a CMB Peaks of Excellence Research Fellowship, an AURIC Graduate Fellowship, and a Dean's Graduate Travel award. She has been the presenting author for six presentations, and, currently, co-authors four research articles that are in preparation for journal submission.
---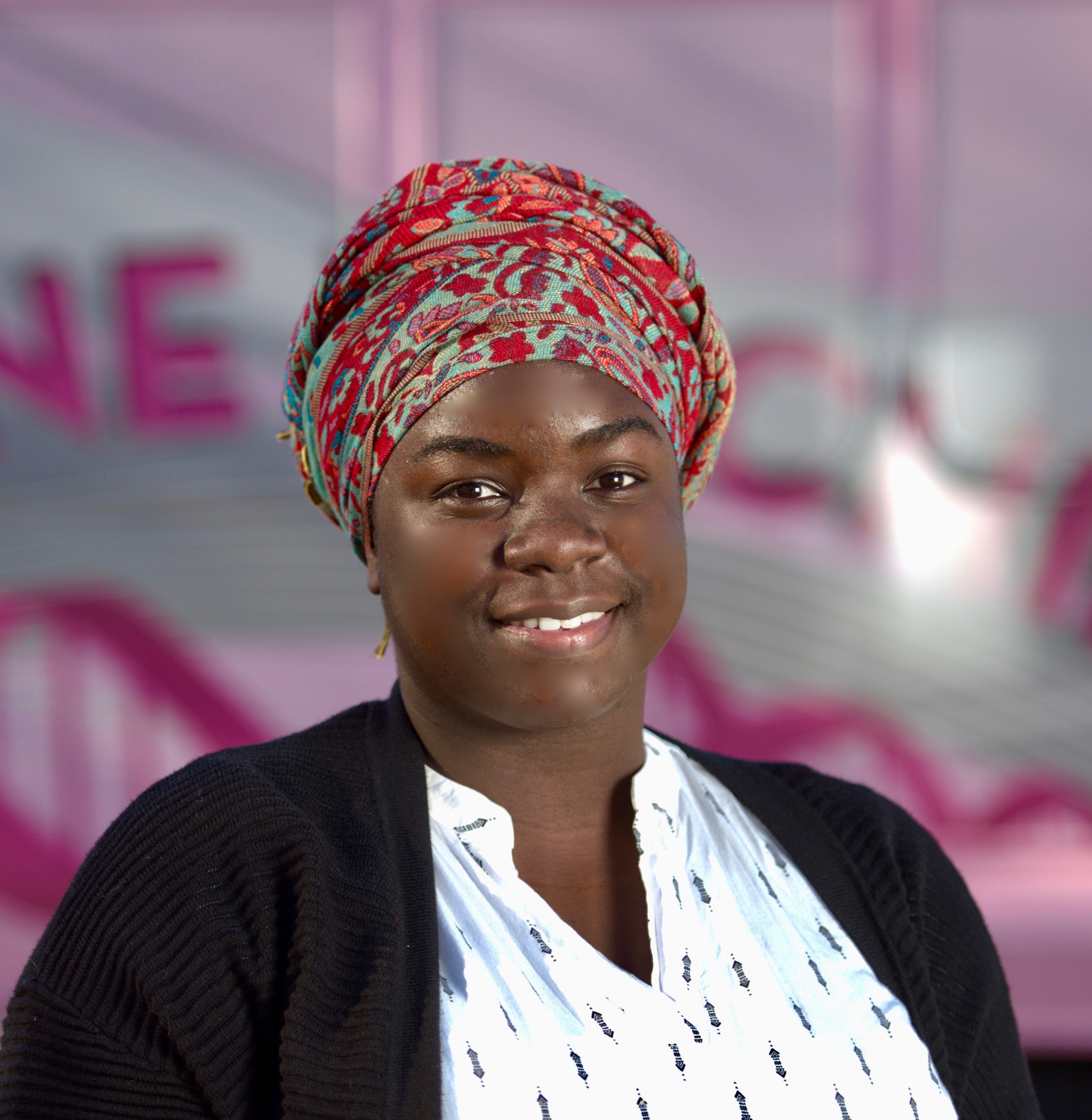 Sophonie Marthe Omeler
Becker College
B.S., Veterinary Science, Clinical Laboratory Animal Medicine 2015
A.S., Veterinary Technology 2014
Lab Role: Sophie joined Dr. Merner's laboratory in the Department of Pathobiology in the Fall 2017. Sophie contributes to the human gene-panel screening effort. She currently assists with the validation of panel-identified variants, and is becoming familiar with the bioinformatics pipeline to carry out the gene-panel analyses of study participants who have yet to be screened. Her interest in hereditary cancer stems from the loss of several family members to various types of cancer.
Sophie is a first-generation college graduate, Haitian American who graduated Becker College in 2015. During her time at Becker, Sophie had the opportunity to intern at Harvard University's Office of Animal Research, under the director, Dr. Steve Niemi. From this experience, Sophie grew to love research. Prior to joining Auburn University's Biomedical Science program, Sophie worked at a research facility where she cared for, and milked rabbits. In the future, Sophie would like to continue to study underrepresented and underserved groups in this area of research.
Community Partners
Community partners are critical team members who connect our program with individuals and groups throughout Alabama.
Study Participants
Our most valuable team members are our study participants who make all of this possible. When an individual enrolls in the study, they become a team member. To date, more than 250 individuals have enrolled in this genetic study!
A study participant's role can be as simple as providing information and samples for the genetic study during an enrollment appointment* (for enrollment appointment details, visit the Community-Based Recruitment — Gene Machine). This is extremely important because it will help us learn more about cancer genetics. We are very grateful to each person for donating their time and a little part of themselves to further this research. Not only may your contribution help your family but it may help others across the state and beyond. A study participant's contribution does not need to stop there. Here are other ways to help:
A study participant may also:
(1) Provide us with advice/guidance, based on their experience through cancer, to help us improve our program and benefit study participants.
(2) Invite us (and The Gene Machine) to attend local health fairs, cancer specific events (i.e. a breast cancer walk), or even a Relay for Life.
(3) Book an education session in your area for any group interested in Dr. Merner's presentation "Cancer Risk: Do Your Genes Matter?"
All contributions are welcomed. We are available to answer your questions- please feel free to contact us at any time, even for project updates!
* Please know that enrolling in the study is confidential. All identifying information collected during an enrollment session is confidential. The individuals in the photos below signed digital/media disclosure agreements to help promote the study.