Auburn University Veterinary Clinic
War Eagle! Welcome to the Auburn University Veterinary Clinic at Auburn University College of Veterinary Medicine.

We are a full-service, primary-care veterinary clinic designed to provide preventative and wellness care, as well as basic appointments for pets in our community. We pride ourselves in providing excellent care to our clients while engaging them in the educational process of our veterinary students. No referral is necessary to make an appointment.
While we focus on wellness and disease prevention, should your pet have a more complicated problem or a health crisis, you can count on us to make all of the specialists of the Wilford and Kate Bailey Small Animal Teaching Hospital available.
We are located in the Bailey Small Animal Teaching Hospital, and use the clinic to teach senior veterinary students the most current and progressive practices in preventative medicine, as well as to provide your pet state-of-the-art care. As many of our veterinary students will go into private practice, another primary mission of the clinic is to provide veterinary students a general practice experience.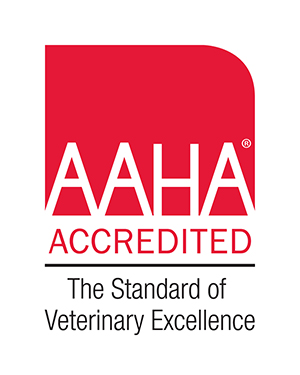 In order to provide the optimal level of care, your pet will be seen by both a licensed veterinarian, as well as a fourth-year veterinary student.
It is our mission to offer state-of-the-art preventative, diagnostic and therapeutic care for all stages of your pet's life, from ensuring healthy growth, promoting health and well being, to alleviating illness, pain and suffering.
We believe that education is the driving force behind health and welfare; underlying each and everything we do for our patients, their families, and the community as a whole.
We strive to foster an environment that welcomes change, understands the importance of integrity, and acting with compassion; being positive and honest; to trust, respect, appreciate and believe in yourself and others; to never stop learning and striving for excellence to meet and exceed the expectations of our clients.
Watch a short video on cat dental problems.
Our Services
Wellness care for all life stages
Parasite Control
Nutritional Counseling
Vaccinations
Microchipping
Diagnosis and primary management of common diseases
Health Certificates
Preventive Dentistry
Dental Radiography
Dental Extractions
Spay/Neuter
Other minor surgical procedures
Watch a video on animal care during the holidays.
What to Expect at Your Appointment
Your scheduled visit to the Auburn University Veterinary Clinic begins with a check-in at the reception desk. New patients will be asked to complete necessary paperwork.
You will be greeted in the waiting room by a technician, who will take you and your pet to a private examination room. Wellness appointments generally take one hour, however a more complicated appointment may require more time, so prepare accordingly.
In the examination room, a fourth-year veterinary student will collect information about your pet's history and current health and then perform a physical examination. We appreciate your patience and understanding in allowing these future veterinarians to interact with you and your pet.
After the physical examination, the student will consult with a faculty member, who will conduct another examination. Together, the faculty member and student will make a treatment plan for your pet and return to the room to discuss next steps, costs and options with you. Only after signing a written, itemized estimate will we perform any further diagnostics or treatment.
If your animal requires further testing or consultation with another service, they may be transferred or admitted to the teaching hospital.
Forms
Who We Are
Faculty
Dr. Christopher Lea
Dr. Diane Delmain
Dr. Seth Oster, avian/exotics
Dr. Phillip Moon
Dr. Erin Chamorro
Contact
AU Veterinary Clinic
1010 Wire Rd.
Auburn, AL 36832
Phone: (334) 844-9966