Dermatology
Read the Dermatology Brochure.
About the Service
The Dermatology Service specializes in the diagnosis of diseases of the skin in dogs, cats and horses. The service provides diagnosis and treatment for allergies (environmental, food, flea), ear conditions, infectious dermatitis, autoimmune, neoplastic, and parasitic skin disorders. The Dermatology Service has the goal of providing patients and clients with excellent care and continuing support for treatment and management of companion animal dermatoses.
Be sure to watch our video.
Want to know more about allergy signs to look for? Watch this short video.
What We Do
The Dermatology Service evaluates dogs, cats, horses, exotic species, large animals and small ruminants with a variety of dermatologic conditions. This includes auto-immune diseases (demodicosis, sarcoptes), endocrinopathies (hypothyroidism, hyperadrenocorticism). Intradermal allergy testing for dogs, cats, and horses is available to select allergen specific immunotherapy unique for tha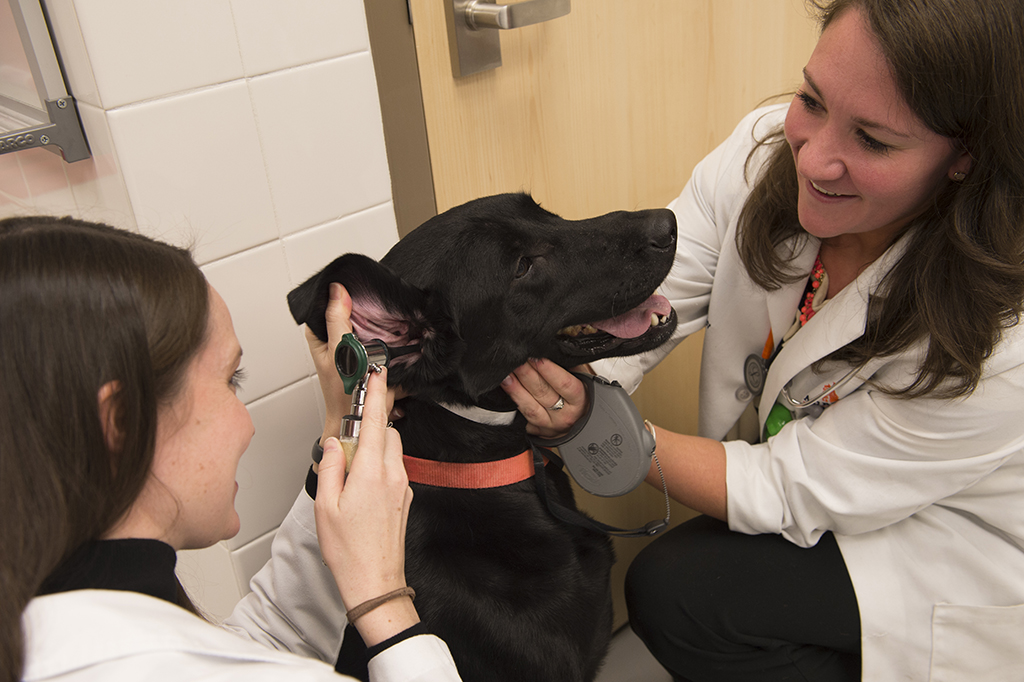 t patient's allergies. We also consult with the Equine Medicine service regarding horses that have recurrent airway obstruction (RAO) secondary to allergies. The Dermatology Service has access to advanced imaging modalities such as computed tomography (CT) and magnetic resonance imaging (MRI) to evaluate advanced cases of ear disease. A videotoscope is available for examining ears with magnification and clarity difficult to achieve with a hand held otoscope. This device is also useful for collecting samples for biopsy and culture. We also offer cryotherapy and CO2 surgical laser therapy for the treatment of various dermatologic diseases.
Who We Are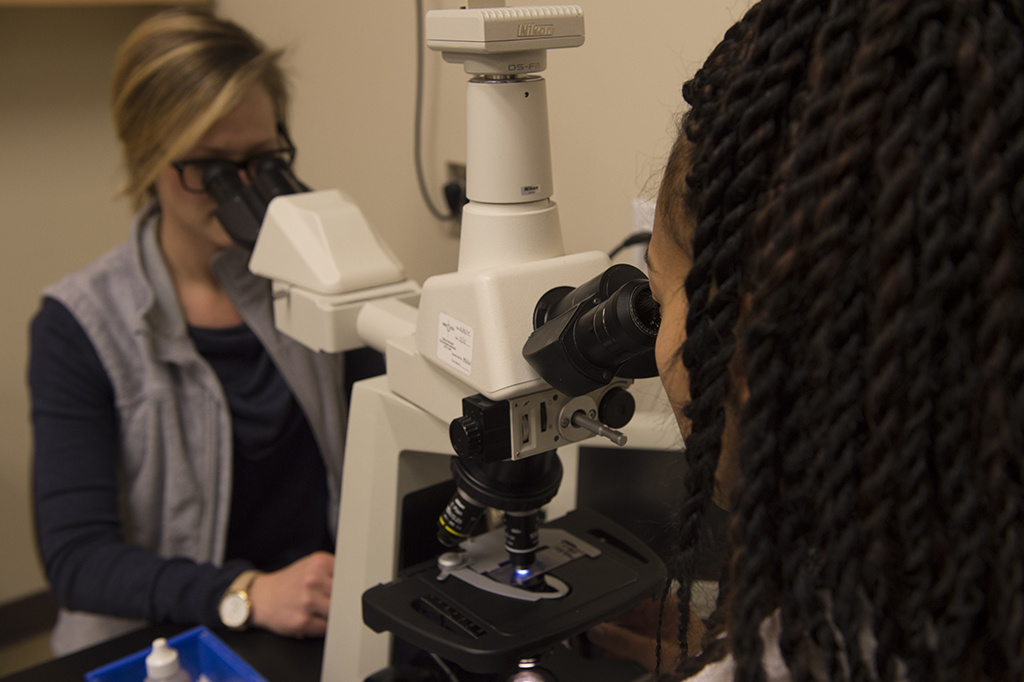 The Dermatology Service has two full-time faculty members, both board certified by the American College of Veterinary Dermatology (ACVD). The service has one veterinarian (resident) who is training to become a specialist. There is one technician dedicated to the Dermatology Service that assists the veterinarians and students.