Small Animal Internal Medicine
Read the Internal Medicine brochure (PDF).
About the Service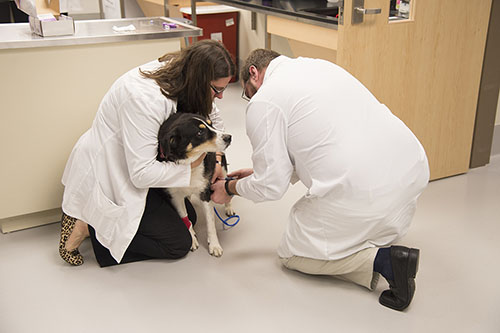 The Small Animal Internal Medicine Service provides state-of-the-art care to animals with complex medical conditions. A team of animal health care providers, including board-certified internists (faculty), residents, interns, technicians (nurses), and fourth-year veterinary students provide diagnostic testing and treatment for patients with conditions of the respiratory system, gastrointestinal tract, pancreas, liver, urinary tract, blood and lymphatics, endocrine system, and immune system, and with infectious diseases.
Below are examples of reasons an animal might present to the Internal Medicine Service:
Nasal disease/discharge, cough, difficulty breathing
Chronic diarrhea, vomiting
Pancreatitis (severe inflammation of the pancreas)
Jaundice, liver failure, portosystemic shunt evaluation
Urinary tract infections, anatomical abnormalities, incontinence
Kidney failure
Abnormal red blood cell, white blood cell or platelet counts
Difficult diabetic management, Cushing's disease, thyroid conditions
I-131 therapy for hyperthyroid cats
Abnormal immune responses
Various infectious diseases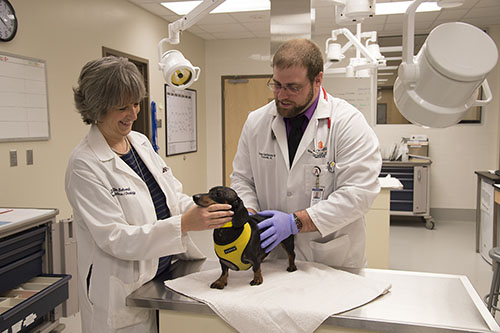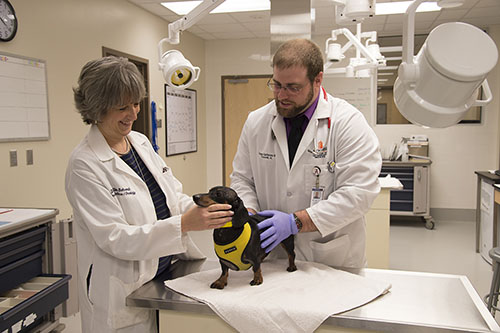 What We Do
Animals referred to the Small Animal Internal Medicine Service often have a complex disease, multiple simultaneous illnesses, or require specialized diagnostics. Our team is experienced in the management of challenging cases and equipped with state-of-the art, advanced diagnostic equipment. We work to balance the multiple needs of a patient to improve quality of life.
Examples of advanced diagnostics and techniques that are available through our service include:
Imaging
Ultrasonography
Fluoroscopy
Computerized tomography (CT)
Magnetic resonance imaging (MRI)
Diagnostic Techniques
Ultrasound-guided aspiration & biopsy of organs
Bone marrow aspiration and biopsy
Joint fluid aspiration
Thoracocentesis, pericardiocentesis, & abdominocentesis
Endoscopy
Rhinoscopy
Bronchoscopy
Gastroduodenoscopy
Colonoscopy
Cystoscopy
Vaginoscopy
Sample Acquisition
Interventional/ Endoscopic Procedures
Foreign body removal
Balloon dilation of esophageal strictures
Percutaneous endoscopically-guided gastrostomy (PEG) tube placement
Tracheal stent placement
Esophagostomy tube placement
Biopsy, brush cytology, bronchoalveolar lavage
Meet the Team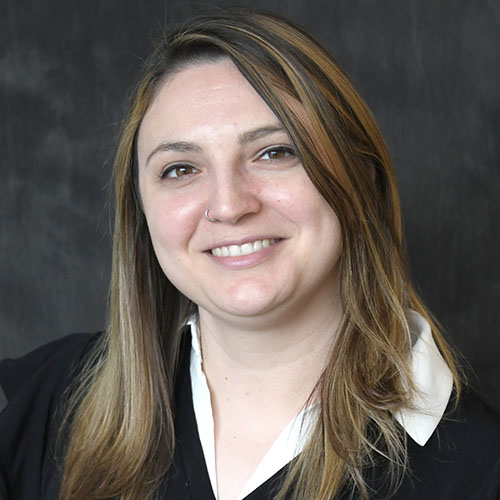 Amit Levi, DVM
Resident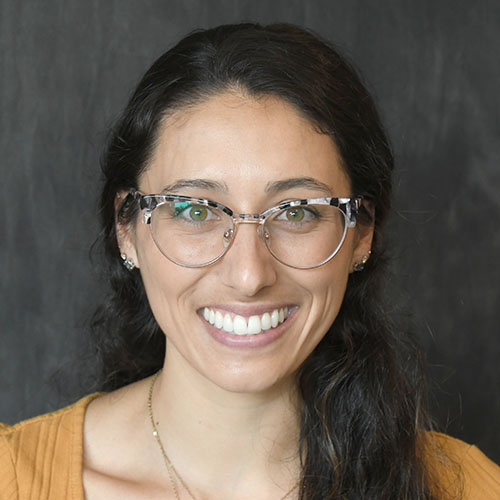 Montana Loveday, DVM
Speciality Intern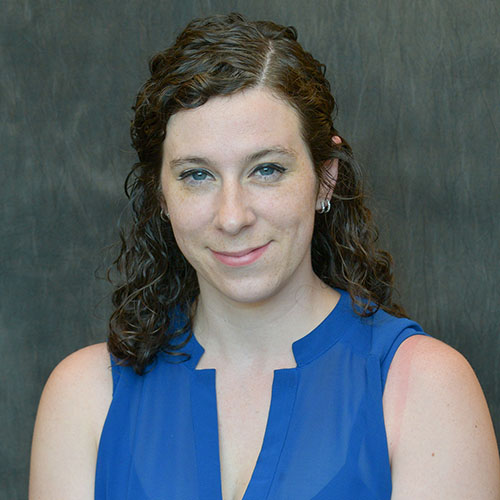 Gloria Sari, DVM
Resident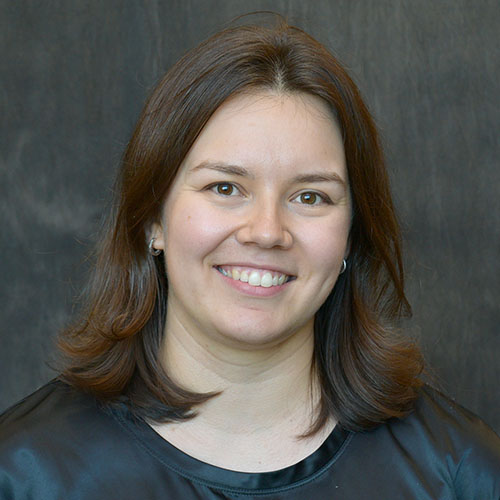 Polina Skliarevitch, BVM&S
Resident
Veterinary Support Staff
Charlotte Bleier, LVT
Janeva Cole, LVT
Maggie Raz, LVT