Small Animal Internal Medicine
Read the Internal Medicine brochure (PDF).
About the Service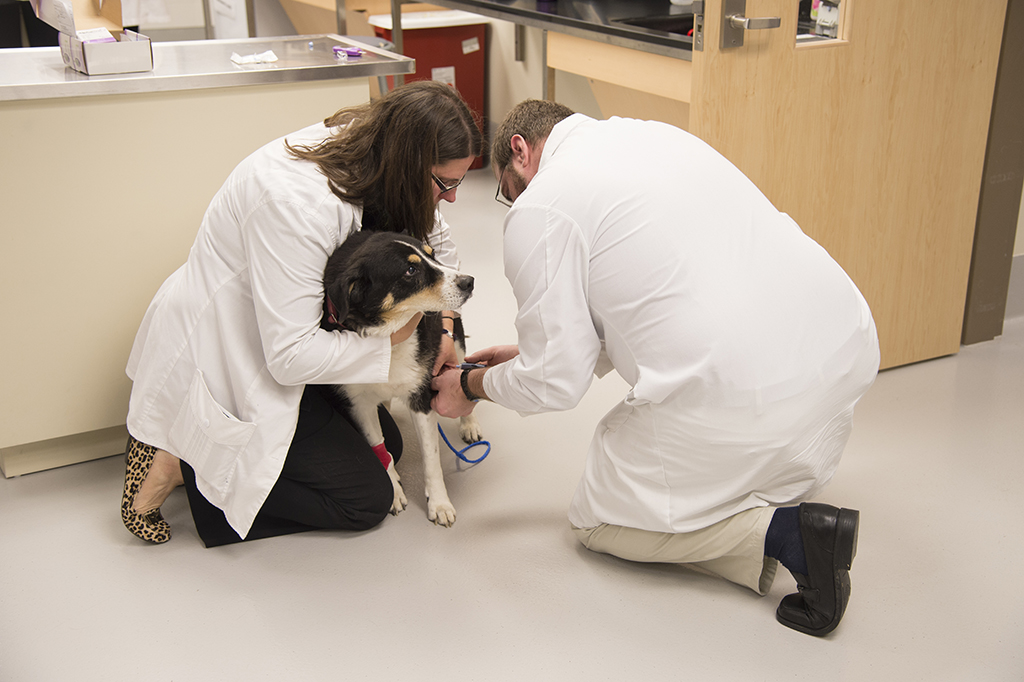 The Small Animal Internal Medicine Service provides state-of-the-art care to animals with complex medical conditions. A team of animal health care providers, including board-certified internists (faculty), residents, interns, technicians (nurses), and fourth-year veterinary students provide diagnostic testing and treatment for patients with conditions of the respiratory system, gastrointestinal tract, pancreas, liver, urinary tract, blood and lymphatics, endocrine system, and immune system, and with infectious diseases.
Below are examples of reasons an animal might present to the Internal Medicine Service:
Nasal disease/discharge, cough, difficulty breathing
Chronic diarrhea, vomiting
Pancreatitis (severe inflammation of the pancreas)
Jaundice, liver failure, portosystemic shunt evaluation
Urinary tract infections, anatomical abnormalities, incontinence
Kidney failure
Abnormal red blood cell, white blood cell or platelet counts
Difficult diabetic management, Cushing's disease, thyroid conditions
I-131 therapy for hyperthyroid cats
Abnormal immune responses
Various infectious diseases
What We Do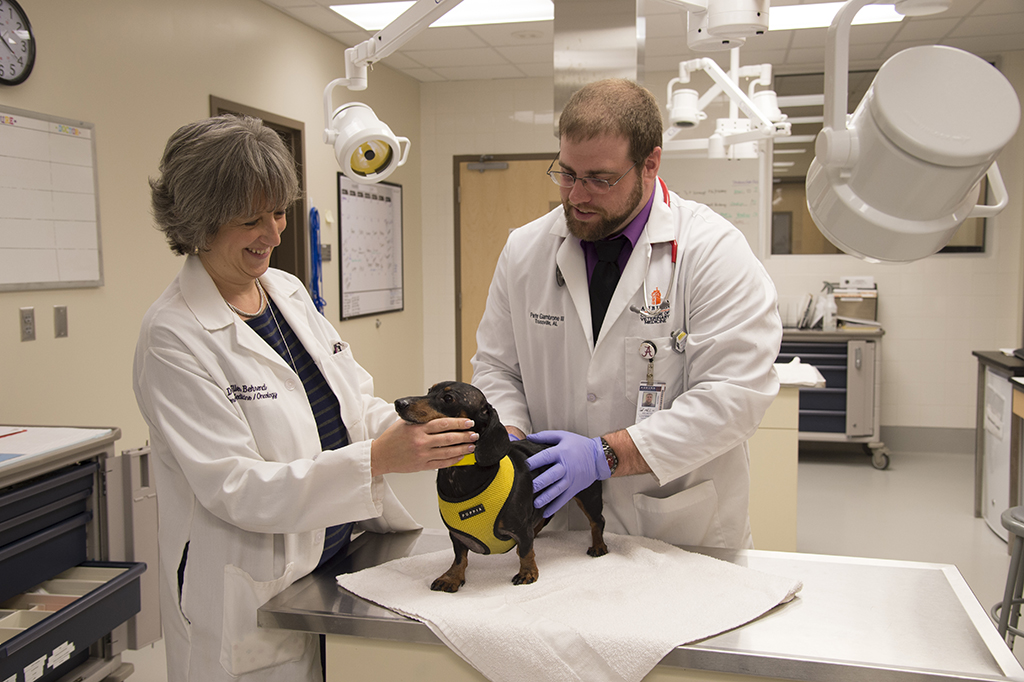 Animals referred to the Small Animal Internal Medicine Service often have a complex disease, multiple simultaneous illnesses, or require specialized diagnostics. Our team is experienced in the management of challenging cases and equipped with state-of-the art, advanced diagnostic equipment. We work to balance the multiple needs of a patient to improve quality of life.
Examples of advanced diagnostics and techniques that are available through our service include:
| Imaging | Diagnostic Techniques |
| --- | --- |
| Ultrasonography | Ultrasound-guided aspiration & biopsy of organs |
| Fluoroscopy | Bone marrow aspiration and biopsy |
| Computerized tomography (CT) | Joint fluid aspiration |
| Magnetic resonance imaging (MRI) | Thoracocentesis, pericardiocentesis, & abdominocentesis |
| Endoscopy | Interventional/ Endoscopic Procedures |
| --- | --- |
| Rhinoscopy | Foreign body removal |
| Bronchoscopy | Balloon dilation of esophageal strictures |
| Gastroduodenoscopy | Percutaneous endoscopically-guided gastrostomy (PEG) tube placement |
| Colonoscopy | Tracheal stent placement |
| Cystoscopy | Urethral stent placement |
| Vaginoscopy | Esophagostomy tube placement |
| Sample acquisition | Biopsy, brush cytology, bronchoalveolar lavage |
Faculty/Specialists
Tekla Lee-Fowler, DVM, MS, DACVIM
Megan Grobman, DVM, MS, DACVIM (SAIM), PhD
Dana LeVine, DVM, PhD, DACVIM (SAIM)
Andrew Leisewitz, BVSc (Hons), MMedVet(Med), PhD, ECVIM-CA
Residents
Morgan Brown, DVM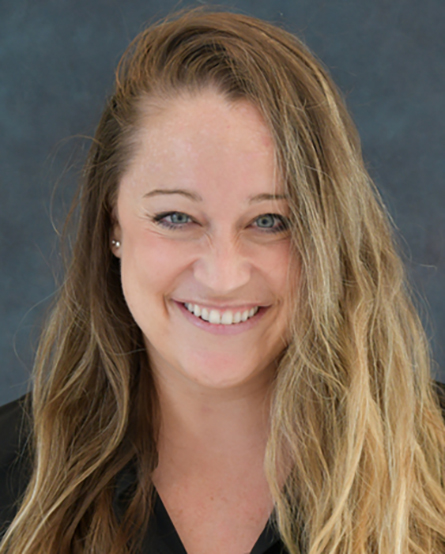 Dr. Morgan Brown graduated with distinction from the University of Edinburgh, Royal (Dick) School of Veterinary Studies in 2019. She completed her small animal rotating internship at Wheat Ridge Animal Hospital in Colorado. Her special disciplinary interests include endocrinology, feline medicine, veterinary education, and veterinary ethics & animal welfare. Prior to veterinary school, she received her Bachelor of Arts in History from UCLA.
Email: mnb0045@auburn.edu
Jeremy Gallman, DVM, DACVPM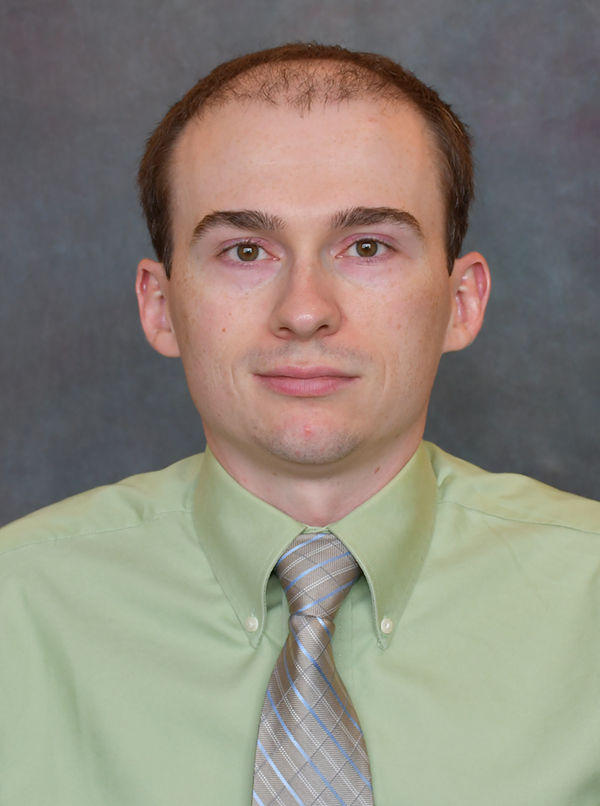 Dr. Gallman received his DVM from Auburn University College of Veterinary Medicine in 2012. He is an Active Duty Veterinary Corps Officer (Major) in the United States Army. His interests include endocrinology, immune-mediated disease, and diseases of the liver. He received his Bachelor of Science in Biology from Auburn University at Montgomery.
Email: jlg0014@auburn.edu
Lydia Peña, DVM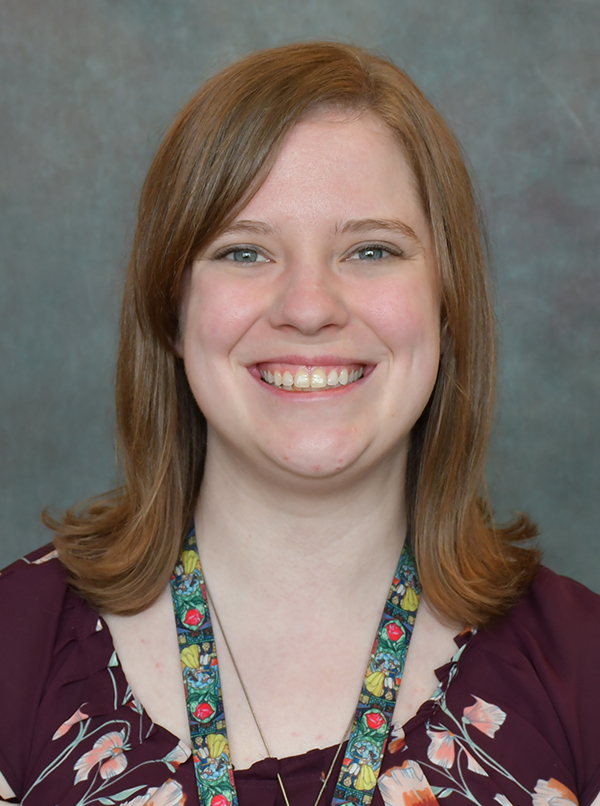 Dr. Lydia Peña received her DVM from the University of Georgia. She completed a rotating internship at Texas A&M University and an Internal Medicine internship at Auburn University. Her special disciplinary interests include endocrine disease, immune-mediated disease, and gastrointestinal disease.
Email: lmw0082@auburn.edu
Shelby King, DVM
Dr. Shelby King received her DVM from the University of Georgia and completed a rotating internship at Virginia-Maryland College of Veterinary Medicine. Her interests include renal disease, endocrine disease, and anemia.
Specialty Intern
Guido Linari, DVM
Dr. Guido Linari earned his DVM degree at the University of Bologna in 2016. After completing a rotational internship in Small Animal Internal Medicine, he continued to work at the Veterinary Teaching Hospital of the University of Bologna until 2020. His primary interests are endocrinology, nephrology, and gastroenterology.
Veterinary Support Staff
Janeva Cole, LVT
Maggie Raz, LVT