Neurology & Neurosurgery
About the Service
The Neurology/Neurosurgery Service strives to provide state-of-the-art medical care to pets with neurological disease. A team of neurologists, residents, technicians, and students care for animals with neurologic disease from initial diagnostic tests to the application of treatments for these disorders.
What We Do
The Neurology & Neurosurgery Service treats animals with diseases of the brain, spinal cord, nerves and muscles. We work with advanced technology, such as MRI and CT imaging, and specialists throughout the hospital to provide comprehensive care for your pet. At the same time we are caring for your pet, we are also responsible for the education of future veterinarians, our fourth year veterinary students, and the training of future specialists, our residents and interns.
Stereotactic Surgery
The Neurology/Neurosurgery Service is offering advanced Stereotactic Surgery for patients, one of only a handful of veterinary medicine teaching hospitals able to offer this highly-specialized procedure. Read more about Stereotactic Surgery.
CANINE Clinical Trial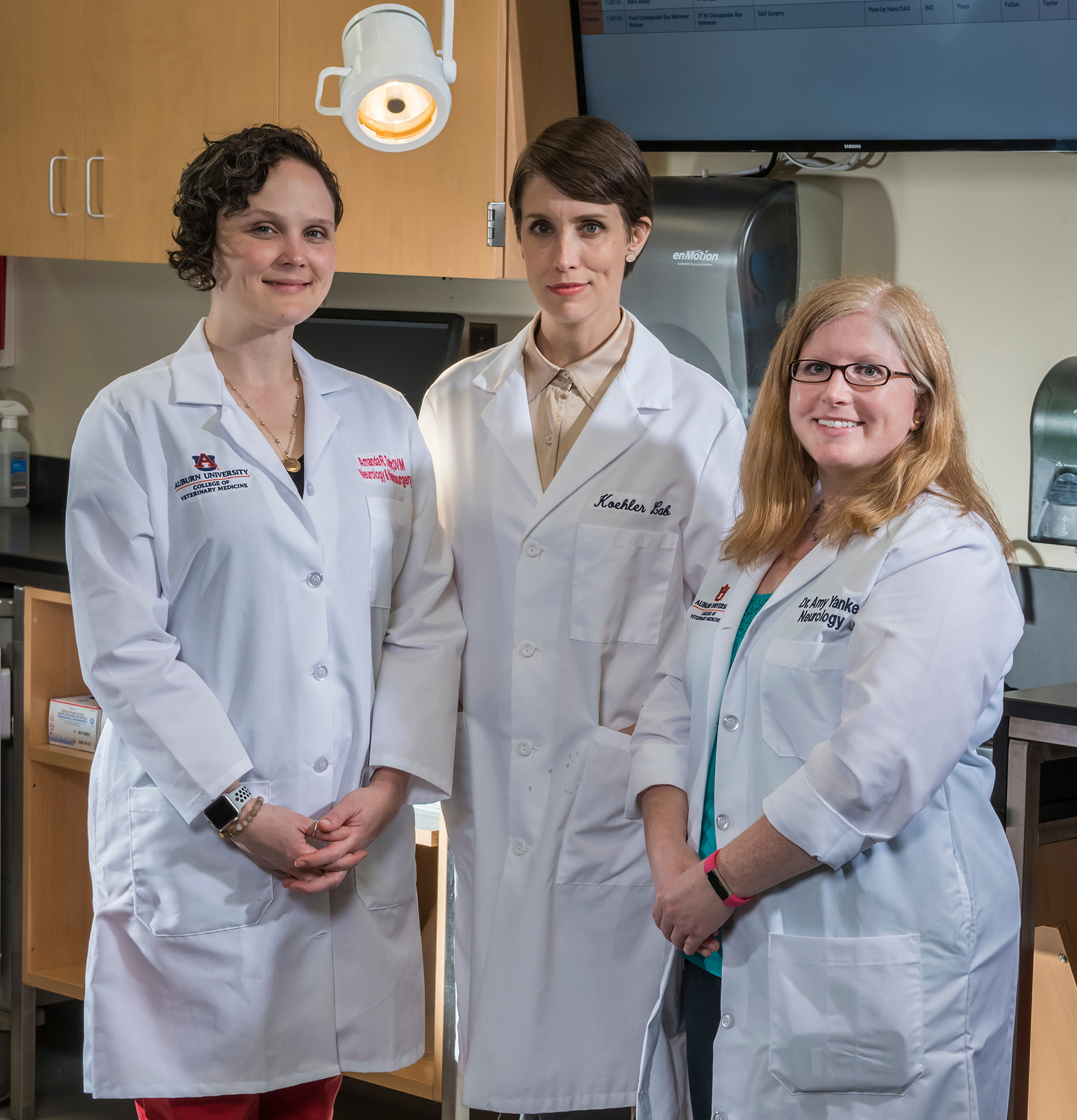 People and animals suffering from the deadliest form of brain cancer are undergoing similar treatment in an NIH-funded clinical trial through the University of Alabama at Birmingham, Auburn University's College of Veterinary Medicine and two other currently enrolled Southeastern veterinary programs.
Veterinarians and human medical doctors are collaborating on an NIH-funded clinical trial in which the same immunotherapy
is being used to treat people and dogs with glioma, the most aggressive form of brain cancer. Dogs and humans develop malignant brain tumors at about the same rate and with similar biology. Information about Auburn College of Veterinary Medicine's CANINE trial can be found here.
Auburn faculty Amy Yanke, veterinary neurologists who specialize in brain surgery, and Jey Koehler, a veterinary pathologist, are investigators in the clinical trial.
Who We Are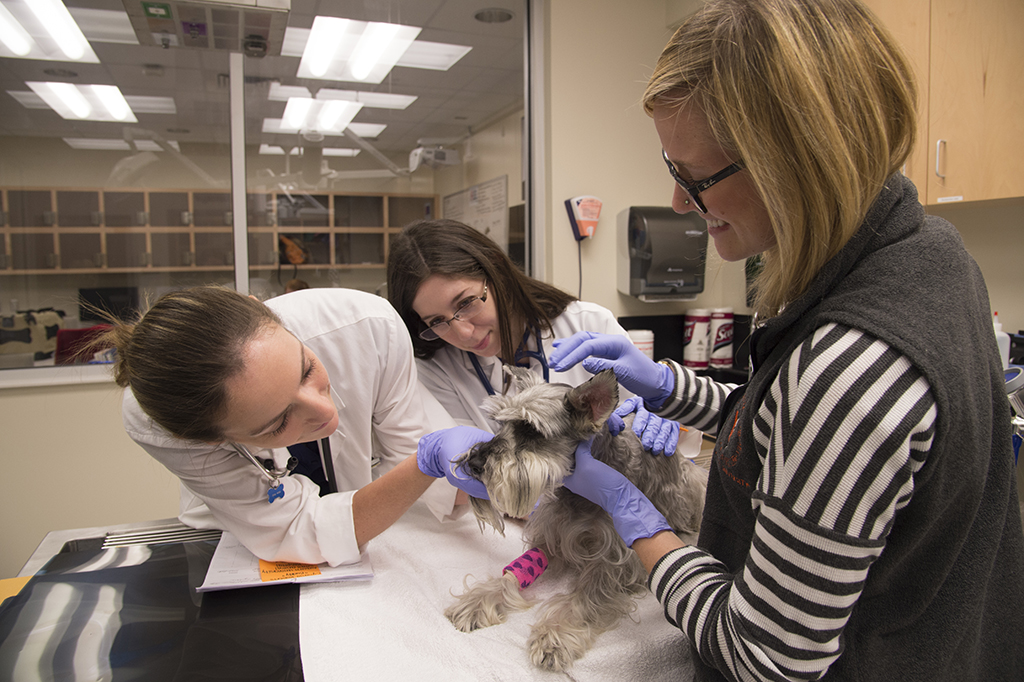 Our Neurology team believes in advancement of care and diagnostics for your pet through hard work, education, collaboration, and innovation. Compassion is the driving force behind our efforts in our care for the well being of your pets.
Faculty/Specialist
Neurology Residents
Fiona M. Inglis, PhD, VMD
Dr. Inglis received her VMD from the University of Pennsylvania in 2017. Following that, she completed a rotating internship at Purdue University, and a Neurology specialty internship at Bush Veterinary Neurology Service. Prior to her veterinary degree, Dr. Inglis was a tenured associate professor in cell and molecular biology and neuroscience at Tulane University, before deciding to switch directions to pursue a career in veterinary neurology. She began her residency at Auburn in July 2020 and is currently a second year resident in Neurology and Neurosurgery.
Email: fmi0002@auburn.edu
Han Sun, DVM
Dr. Han "Emily" Sun graduated from UC Berkeley in 2015 with a Bachelor of Sciences degree in Molecular Environmental Biology. She then received her DVM from Western University of Health Sciences in 2020. Following graduation, Dr. Sun completed a one-year rotating internship in Small Animal Medicine and Surgery at VCA California Veterinary Specialists in Ontario, California. She is currently completing a three-year residency program in Neurology and Neurosurgery starting in July 2021.
Email: hzs0129@auburn.edu
Neurology Specialty Interns
Ning-Wei Wei, DVM
Dr. Wei is originally from Taiwan, also called "Formosa" (Beautiful island). She obtained her Doctorate in Veterinary Medicine at the National Pingtung University of Science and Technology. She worked at the Bureau of Animal and Plant Health Inspection and Quarantine before migrating to the United States. She completed her Program for the Assessment of Veterinary Education Equivalence at Louisiana State University. She then practiced as a general practitioner in Houston, Texas for two years before her rotating and neurology internships at Gulf Coast Veterinary Specialists. She came to Auburn University in July 2021 to complete a specialty internship in Neurology and Neurosurgery.
Email: nzw0031@auburn.edu
Neurology Support Staff
Danielle Derringer, LVT