Oncology
Read the Oncology brochure (PDF).
About the Service
The mission of the Oncology Service is to help animals with cancer achieve longer, happier lives. While a cure is not possible in all instances of cancer, usually some form of therapy can improve your pet's quality of life.
What We Do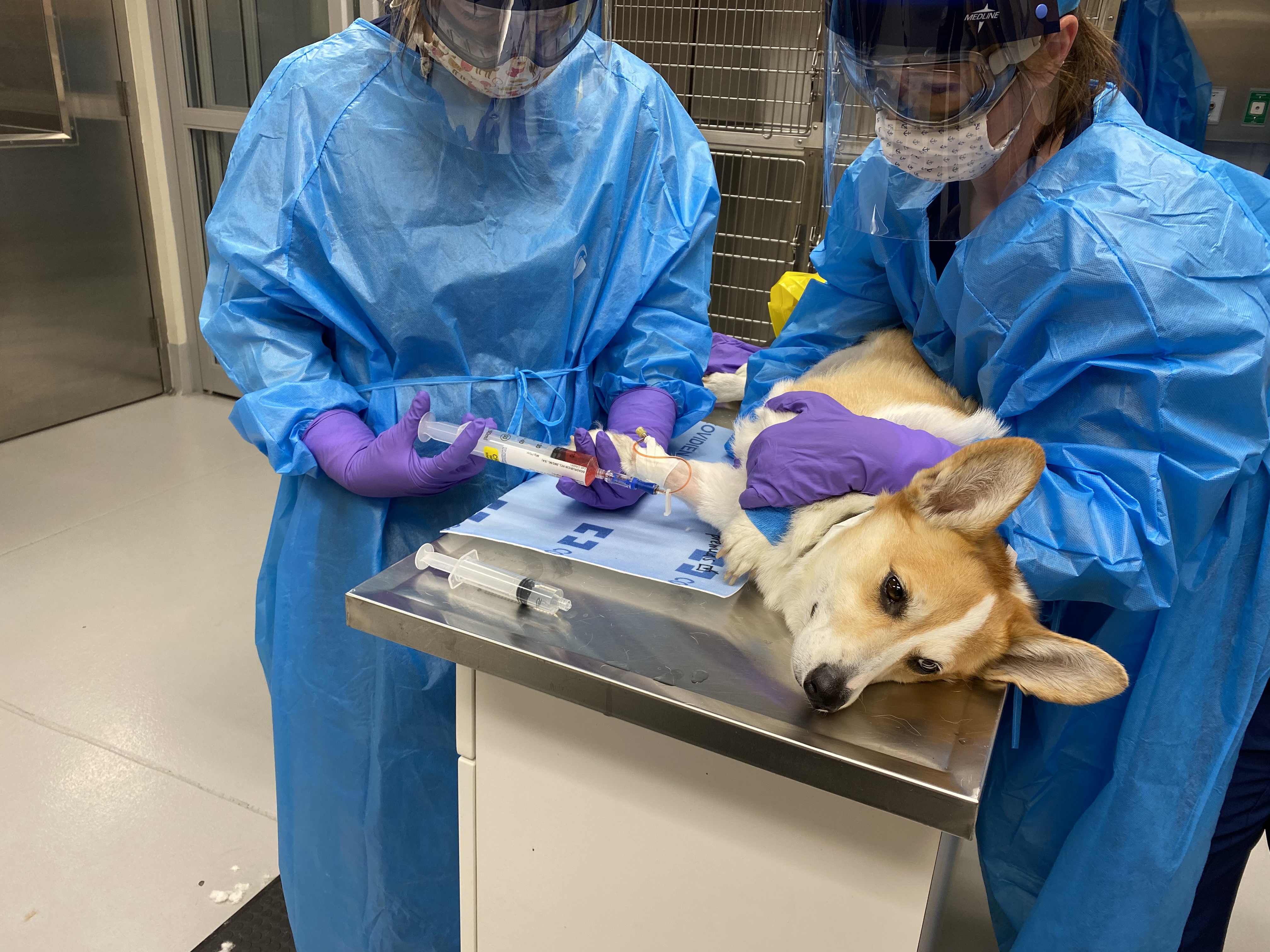 We offer specialized tests for the diagnosis of cancer, including imaging (digital radiography, ultrasound, CT scans, MRI, and nuclear medicine), lymphography, biopsies, cytology, and flow cytometry along with other molecular diagnostics. Treatment options include surgery, radiation therapy, injectable and oral chemotherapy, immunotherapy and electrochemotherapy. A state of the art Varian EdgeTM linear accelerator was installed in 2019 and is capable of precisely targeting tumors using intensity-modulated radiation therapy (IMRT) or stereotactic radiation therapy (SRT). Additionally, our clinical trials may offer innovative diagnostics or treatment options for certain cancer types. Consultation with other services within the hospital allow for management of patients with complicated conditions. Your pet's comfort and well-being are always our top priority.
Click here to find out more about Clinical Trials at the college.
Who We Are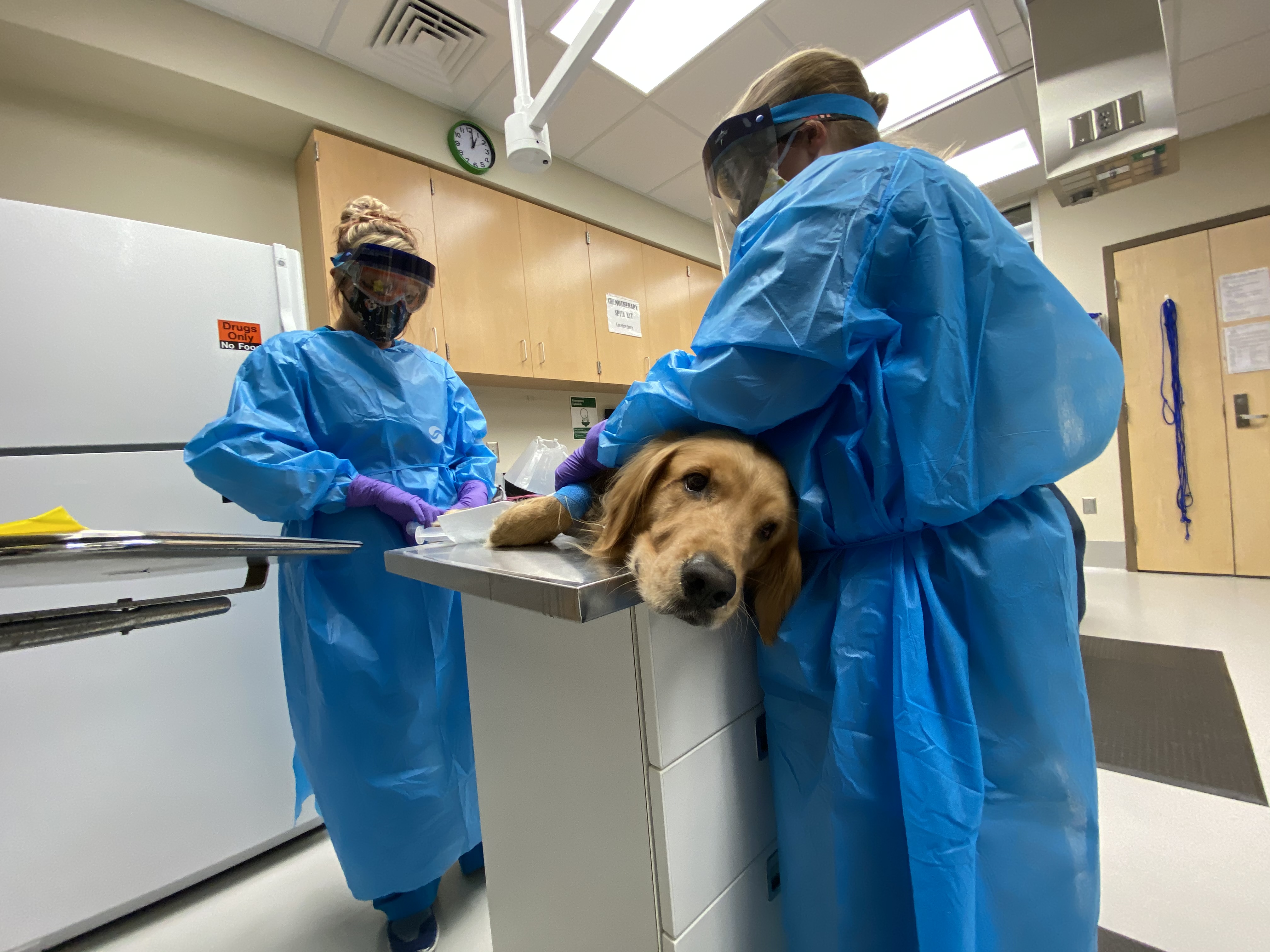 The Oncology Service is composed of three medical oncology faculty, one radiation oncology faculty, and one surgical oncologist. Additionally, 2 to 3 graduate veterinary residents and 1 to 2 interns are training in the specialty of oncology. Four licensed veterinary technicians, one radiation therapy technologist, and one veterinary assistant assist in providing patient care.
Medical Oncology Faculty
Noelle Bergman, DVM, MS, DACVIM (Oncology)
Stephanie E. S. Lindley, DVM, DACVIM (Oncology)
Ashley Smith, DVM, MS, DACVIM (Oncology)
Surgical Oncology Faculty
Brad Matz, DVM, MS, DACVS, ACVS Fellow, Surgical Oncology
Radiation Oncology Faculty
Greg Almond, DVM, MS, DACVR (Radiation Oncology & Diagnostic Radiology)
Larissa Castro, DVM, DACVR (Radiation Oncology)
Oncology Residents
Yoshimi Iwaki, DVM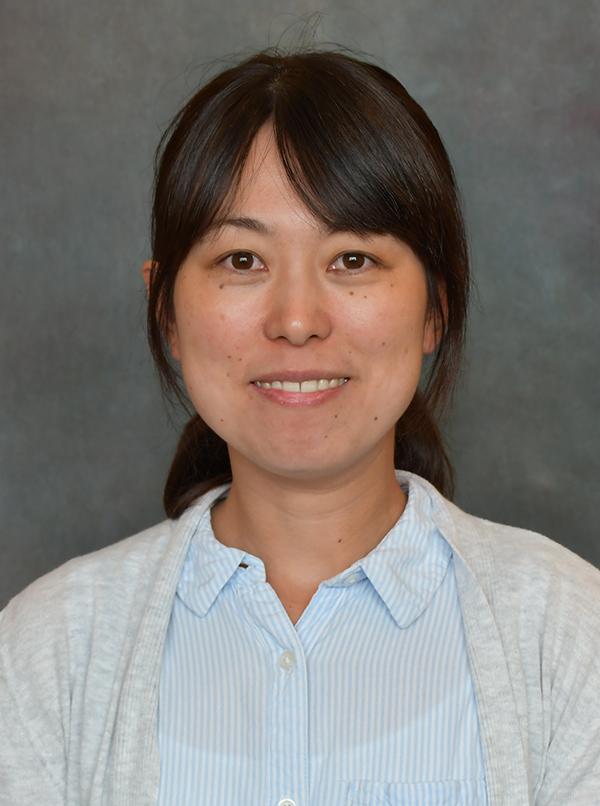 Dr. Yoshimi Iwaki received her DVM at Hokkaido University in Japan. After graduation, she completed an International Oncology Fellowship at Michigan State University, Oncology Internship at Auburn University, and a rotating Internship at Western College of Veterinary Medicine in Canada.
Email: yzi0002@auburn.edu
Olivia Stephenson, DVM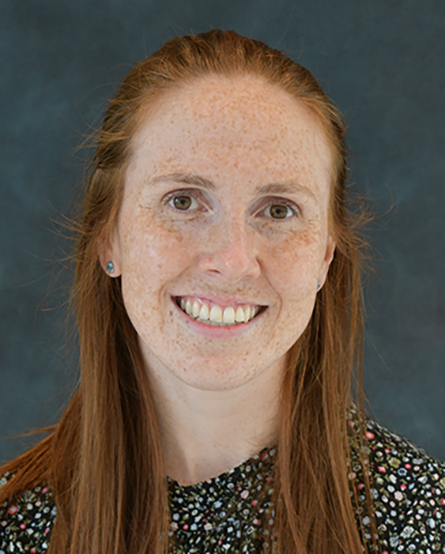 Dr. Olivia Stephenson is originally from Ohio. She attended the Ohio State University for veterinary school and received her doctorate in 2019. She then completed a rotating intern in small animal medicine and surgery at a private practice in Pittsburg, PA.
Zoe Williams, DVM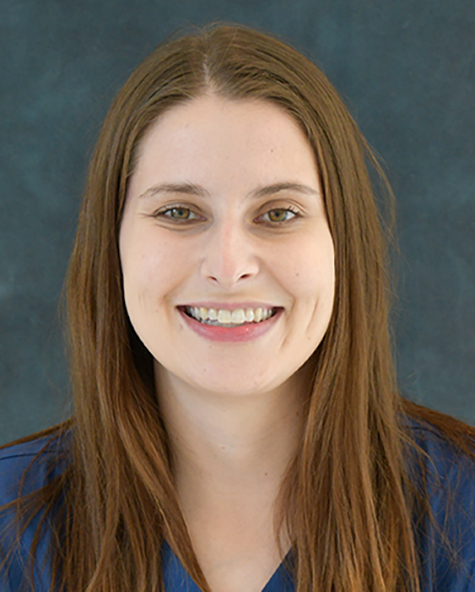 Dr. Zoe Williams is originally from Tennessee. She attended University of Tennessee College of Veterinary Medicine and received her doctorate in 2018. She then completed a rotating intern in small animal medicine and surgery as well as an oncology specialty internship at Blue Pearl in Tampa, FL.
Oncology Support Staff
Elizabeth Stickelmaier, Lead Oncology Technician
Leigh Mitchell, Oncology Assistant
Kelly Chappell, Oncology Assistant
Jess Weigand, Oncology Technician
Jamie Hornsby, Oncology Technician
Rachel Mikulencak, Oncology Technician
Charles Lemmond, Radiation Therapy Technologist