A satellite of the Auburn University College of Veterinary Medicine's Small Animal Teaching Hospital, Auburn Veterinary Specialists-Gulf Shores anchors the Auburn University Educational Complex in Gulf Shores, Alabama, providing specialty veterinary services to the Gulf Coast region and educational opportunities for Auburn veterinary students.
The center operates as a referral-only facility offering surgery services, internal medicine and dermatology, utilizing advanced diagnostic imaging including on-site CT and MRI. The facility also provides an educational function as fourth-year Auburn veterinary students participate in elective two-week clinical rotations.
Referrals
Auburn Veterinary Specialists-Gulf Shores accepts referral cases related to dermatology, internal medicine and surgery. Our clinicians, technicians and staff work with the referring veterinarian and pet owners to diagnose and manage a variety of disorders. Veterinarians can refer cases through our Online Referral Form or call (251) 227-8480.
Specialty Services Offered
Dermatology
Allergies (environmental, food, flea, contact)
Ear disease
Autoimmune disease
Skin infections (bacterial, fungal, viral)
Parasitic infestations
Endocrinopathies (hypothyroidism and hyperadrenocorticism)
Congenital and inherited diseases
Skin growths and neoplasia
Advanced diagnostics including CT and MRI imaging, video otoscopy, and intradermal allergy testing
Surgery
Abdominal
Thoracic
Neurologic
Gastrointestinal
Head/Neck
Orthopedics
Skin, Reconstructive, Oncologic
Internal Medicine
Endoscopy
Colonoscopy
Bronchoscopy
Ultrasound
Blood Transfusion
IMHA case management
Endocrine, gastrointestinal and immune-mediated diseases
Meet the Team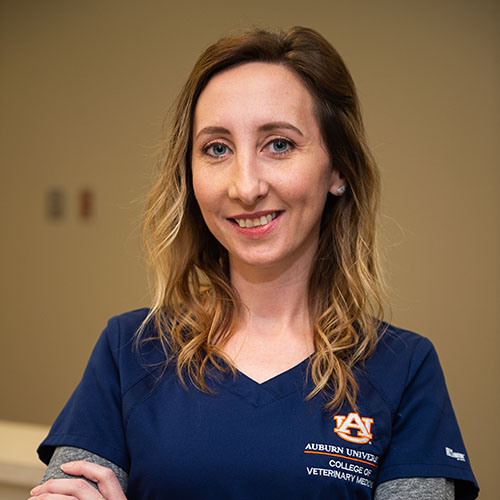 Sara N. Henson, R.T.(R)(ARRT), Radiologic Technologist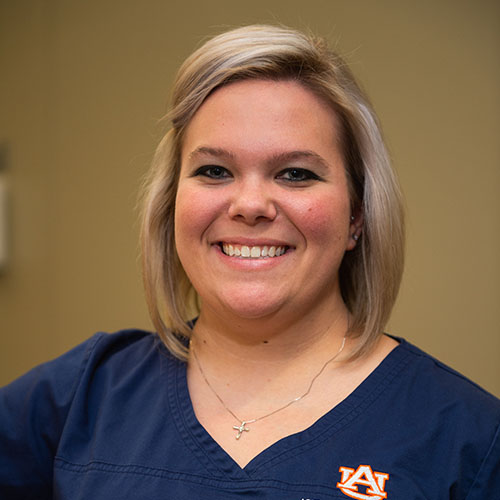 Shelby Callaway, LVT Licensed Veterinary Technician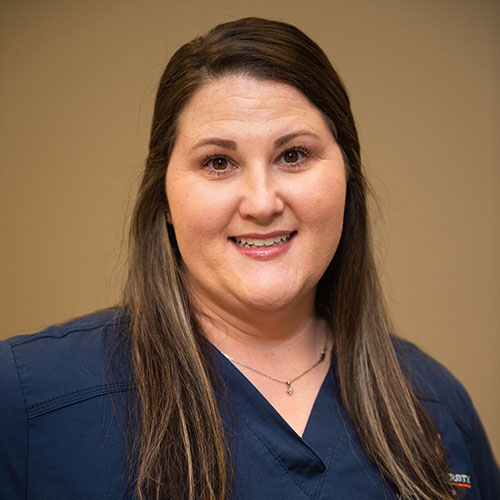 Stephanie S. Porter, LVT
Jennifer Hill, CVT Certified Veterinary Technician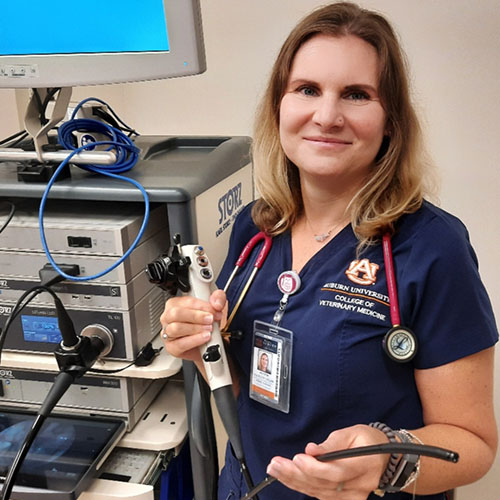 Sarah Perry, CVT Certified Veterinary Technician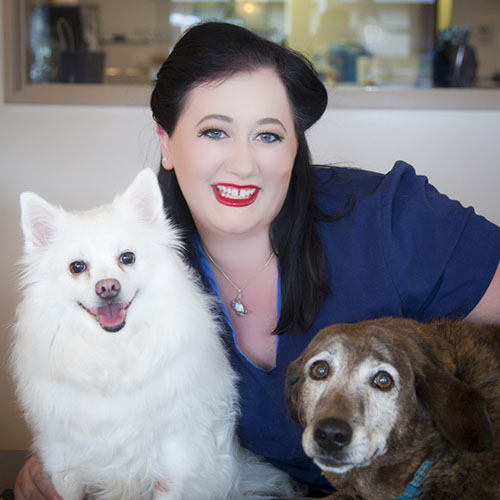 Ashley Bogovich, Practice Manager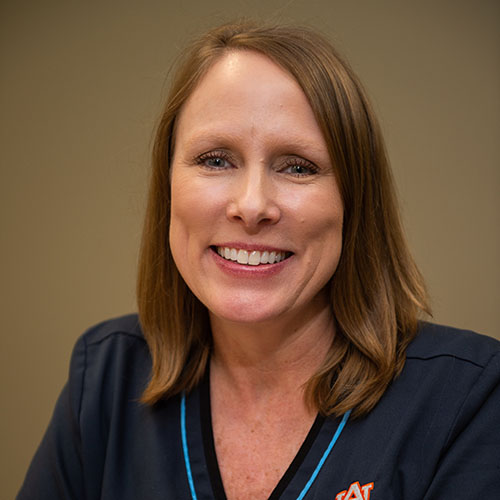 Lori R. Weatherly, Customer Service Representative
Jessica M. Rhodes, Customer Service Representative
Contact
Phone: (251) 227-8480
Mailing Address:
Auburn Veterinary Specialists – Gulf Shores
Auburn University Educational Complex
21541 Coastal Gateway Boulevard
(County Road 8)
Gulf Shores, AL 36542