JT Vaughan Large Animal Teaching Hospital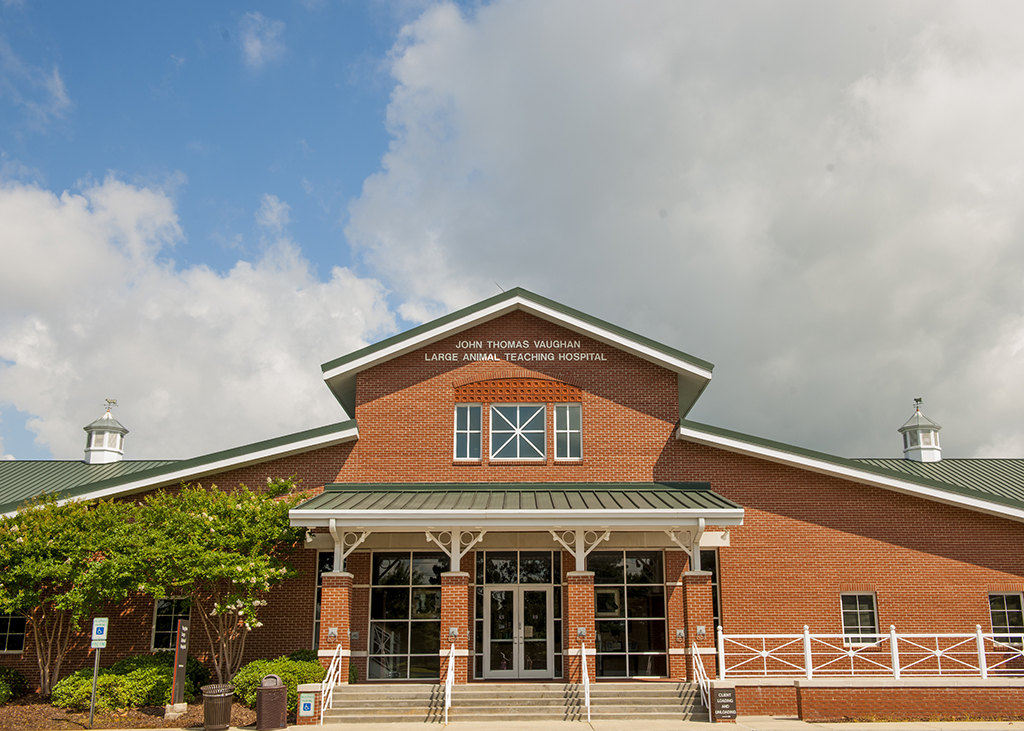 The John Thomas Vaughan Large Animal Teaching Hospital houses one of the oldest professional programs in the nation. Advancements in internal medicine and surgical techniques, an internationally recognized faculty, and a comprehensive consultation program keep Auburn on the cutting edge of modern large animal surgery and medicine.

The facility bears the name of legendary equine veterinarian Dr. J.T. Vaughan. For more than 60 years, Dr. Vaughan has been associated with Auburn veterinary medicine, earning a DVM in 1955 and earning the rank of the fifth dean of the Auburn University College of Veterinary Medicine.
The department has earned both national and international reputations in reproduction, surgery, internal medicine, lameness evaluation, and large animal therapeutics.
While the primary goal is to prepare students for entry into large animal clinical practice, Auburn also prepares veterinarians for specialty practice, post-graduate education, academics, and research.
Contact
Appointments and Emergencies
Phone: (334) 844-4490
Pharmacy
Phone: (334) 844-6023
JT Vaughan Large Animal Teaching Hospital
College of Veterinary Medicine
1500 Wire Rd.
Auburn, AL 36849