Equine Internal Medicine
About the Service
The Equine Internal Medicine service specializes in the diagnosis and treatment of horses with a variety of clinical conditions. The service provides diagnostic evaluations, hospitalization, and intensive care management of horses needing 24-hour therapy, diagnosis and treatment of emergency conditions, and routine preventative health care. The aim of the equine internal medicine service is to provide the horses with outstanding care and to provide their owners with compassionate, exceptional service.
What We Do
The Equine Internal Medicine service evaluates horses with a variety of clinical conditions. These include, but are not limited to, diseases of the respiratory tract such as pneumonia, recurrent airway obstruction (RAO or heaves), and exercise induced pulmonary hemorrhage (EIPH); neurological abnormalities such as wobbler's syndrome and equine protozoal myeloencephalitis (EPM); gastrointestinal diseases such as colic, diarrhea, equine gastric ulcer syndrome (EGUS), and weight loss; endocrine conditions such as equine metabolic syndrome (EMS) and Pituitary Pars Intermedia Dysfunction (PPID, or Equine Cushing's syndrome); neonatal foal care; and many more. Additionally, the Equine Internal Medicine service works closely with the board certified specialists of the ophthalmology, cardiology, dermatology, and oncology services to diagnose and treat diseases of the equine eye, heart, and skin, and to treat various equine cancers. The Equine Internal Medicine service also performs routine preventative health care including vaccination, health certificates, Coggins testing, deworming, and dental care.
The Equine Internal Medicine service has access to state-of-the-art equipment for use in equine patients. This includes digital radiography, video endoscopy, ultrasonography, computed tomography (CT), magnetic resonance imaging (MRI), radiation therapy (linear accelerator), electrocardiogram, and echocardiography.
Who We Are
The Equine Internal Medicine service is composed of three faculty who are board certified specialists in large animal internal medicine that work on the service. Additionally, the service has three resident veterinarians who are training to become specialists. The service has two dedicated veterinary technicians who assist the veterinarians to manage day to day operations. Senior level veterinary students of the college work with the veterinarians to diagnosis and treat horses in our care.
Faculty/Specialists
Kara Lascola, DVM, MS, DACVIM-LA, CVA
Anne Wooldridge, DVM, MS, PhD, DACVIM-LA
Mariano Mora, LV, MS, DACVIM-LA
Residents
Serena Ceriotti DVM, PhD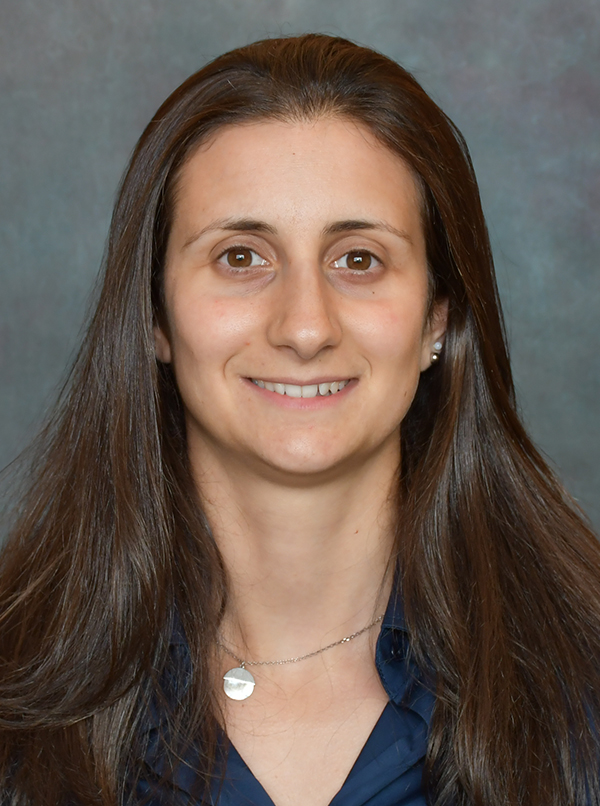 Dr Ceriotti obtained her DVM from the University of Milan (Italy) in 2013. In 2014-2017 She completed a PhD about equine medicine at the University of Milan, in collaboration with the University of Montreal (Canada). She then completed a first equine rotating internship at the Equine Teaching Hospital of the University of Montreal (2017-2018) and a second equine rotating internship at Fethard Equine Hospital (Ireland, 2018-2019). E-mail: szc0177@auburn.edu
Patricia Egli, DVM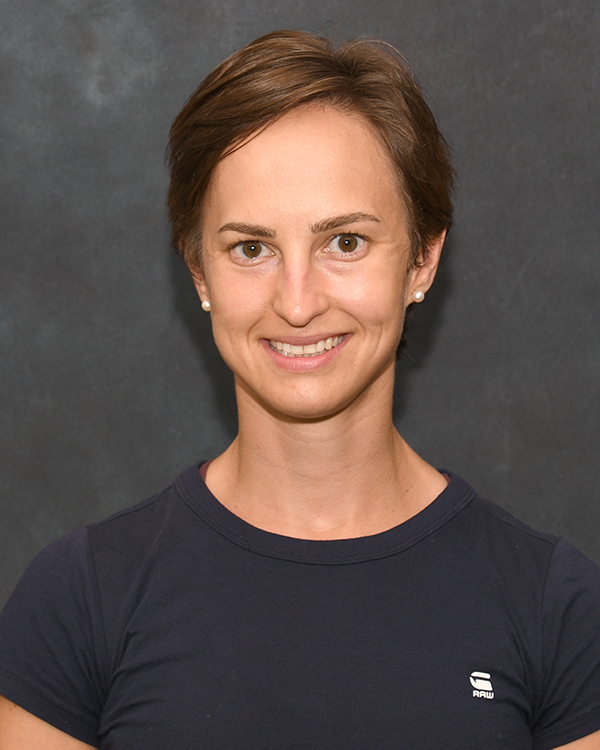 After graduating from the Vetsuisse Faculty, University of Zurich, Switzerland in 2017, Dr. Egli stayed at the University of Zurich for one year to continue her research activities in equine cardiology. She then completed a one-year rotating internship at Anglesey Lodge Equine Hospital in Ireland, before doing a medicine fellowship at Hagyard Equine Medical Institute in Lexington, Kentucky. Her primary interests are equine cardiology and neonatology. In her spare time she likes to climb, read and ride. Email: pce0005@auburn.edu
Rachel Pfeifle, DVM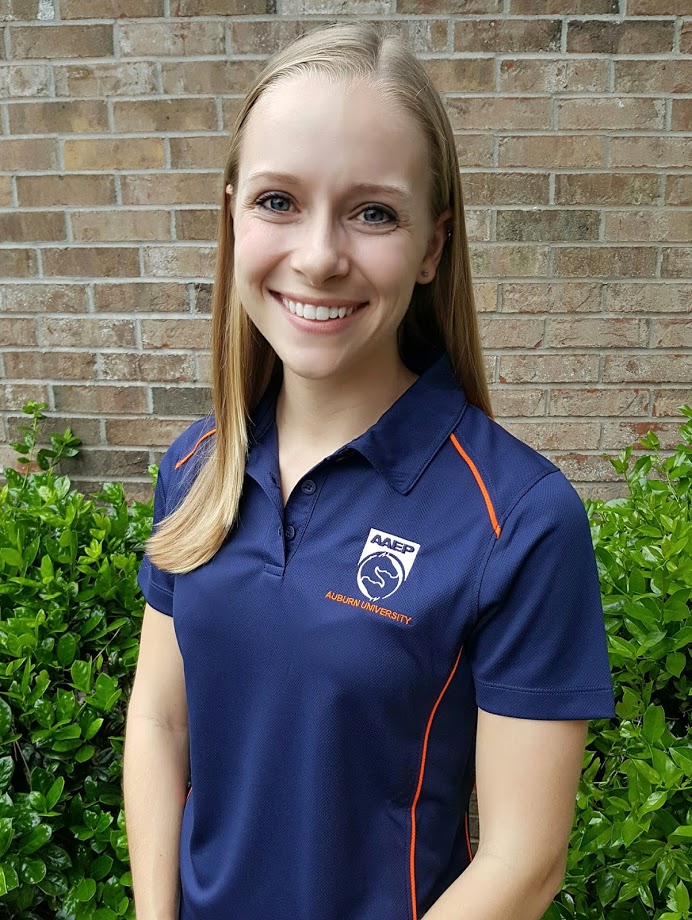 Dr. Pfeifle received her DVM from the Auburn University College of Veterinary Medicine in 2019. She completed a Large Animal Rotating Hospital Internship at the University of Georgia College of Veterinary Medicine from 2019-2020, before returning to Auburn. Email: rlr0028@auburn.edu
Veterinary Support Staff
Jacqueline Kelsey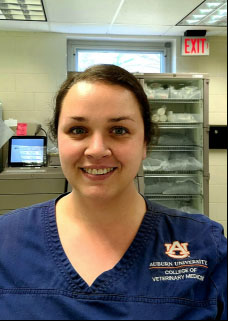 Jacqueline Kelsey joined the equine team in 2019. She previously worked as a member of our swing shift team before joining the Equine Internal Medicine service in 2021. Her passion is working with and caring for the neonatal foals admitted to the hospital. She also enjoys working on emergent cases, particularly helping to stabilize and treat horses with colic and respiratory disease. In her spare time, Jacqueline loves spending time with her family, baking, and being outdoors.