Equine Sports Medicine and Surgery
About the Service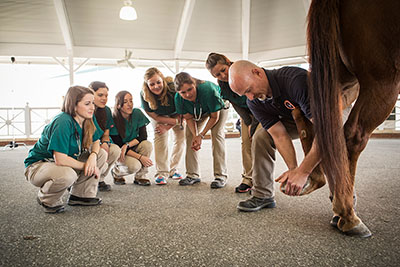 The Equine Sports Medicine and Surgery Service specializes in treatment of lameness and performance-related conditions as well as surgical intervention for soft tissue and orthopedic conditions of the equine athlete. This service provides state of the art diagnostic evaluations and treatment plans for outpatient, inpatient, and emergency conditions including those needing hospitalization and intensive care management. The aim of the equine surgery service is to return horses to peak performance and to provide their owners with exceptional service.
Read our Equine Sports Medicine and Surgery brochure (PDF).
What We Do
The Equine Sports Medicine and Surgery Service provides expertise and state-of-the-art surgical treatment for a wide variety of soft tissue and orthopedic diseases, including regenerative medicine techniques, advanced techniques in fracture repair, laser surgery, and minimally invasive surgery such as arthroscopy, laparoscopy, and thoracoscopy. The service provides out-patient services in lameness diagnosis and treatment, prepurchase examinations, and performance evaluation.
The Equine Sports Medicine and Surgery Service is composed of four faculty surgeons that work exclusively in the service. Additionally, the service has three graduate resident veterinarians who are training to become specialists in equine surgery. The service has one dedicated veterinary technician who assists the veterinarians and senior level veterinary students with management of the service.
Meet the Team
Veterinary Support Staff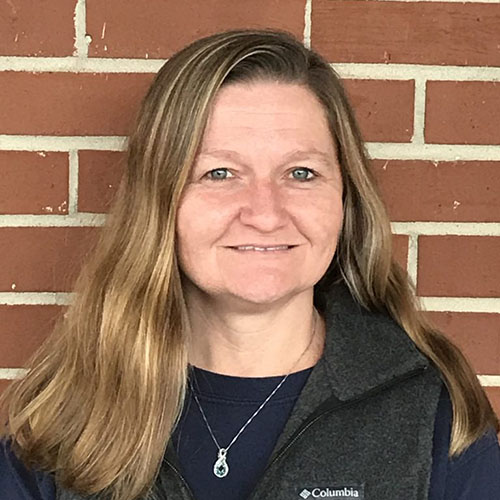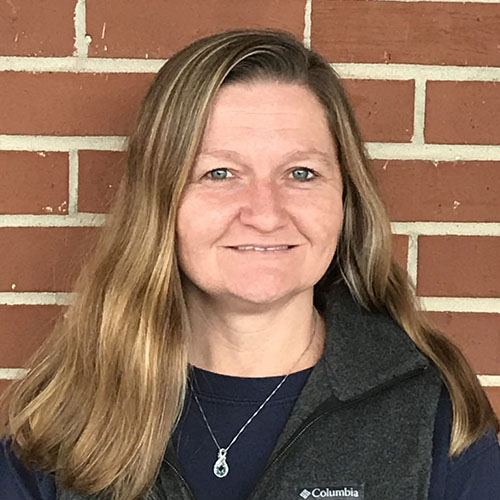 Samantha Thrower
Ms. Thrower was a veterinary technician with the Equine Emergency and Critical Care Service, since 2006. She joined the Equine Sports Medicine and Surgery division in 2016 as the service's chief veterinary technician and service coordinator. In her spare time she enjoys working on her family cow calf operation, raising sheep and goats, and making homemade products from their milk.