Food and Fiber Animal
About the Service
The Food and Fiber Animal Service provides routine and specialty care for beef cattle, goats, sheep, alpacas, llamas, and pigs. We offer 24-hour emergency and critical care as well as around-the-clock care for hospitalized patients. Board certified clinicians, residents, technicians, and senior veterinary students work together to provide the best quality of care available to our patients and clients.
The service is equipped for routine diagnostic procedures and therapeutic treatment of food and fiber animals. The college maintains state-of-the-art facilities suitable for beef and dairy cattle, small ruminants, camelids, and swine including an obstetrical suite, surgical suite, hydraulic tilt chute, and hydraulic foot trimming table.
A full-service surgical suite is utilized for cases with the support of a board-certified anesthesiologist for continuous monitoring during surgery and throughout the recovery period. Veterinary specialty services including radiology, dermatology ophthalmology, clinical pathology, microbiology, neurology, and pathology are also available.
What We Do
Diagnosis and care of sick or injured animals
Neonatal intensive care, including assisted nutrition and assisted respiratory ventilation
Lameness evaluation and hoof care with tilt tables
Herd monitoring and surveillance for infectious diseases
Preventive health care including vaccinations, parasite control, castration, spay, and dehorning
Orthopedic management including casting, splinting, and surgical fracture management
Surgical biopsy, soft tissue surgery, and wound management
Diagnosis and management of tumors in farm animals
Care of down cows using float tanks, lifts, and sand stalls
In-house or on-farm herd health consultations, genetic counseling, nutritional consultations, disease outbreak investigation, or on-farm emergencies
Radiology services include digital radiology, ultrasonography, thermography, computed tomography (CT scans), magnetic resonance imaging (MRI) and nuclear medicine scans
Radiation therapy for large animal cancer patients is also provided by radiation therapists from this section and is one of the few places in the USA where this can be performed
Meet the Team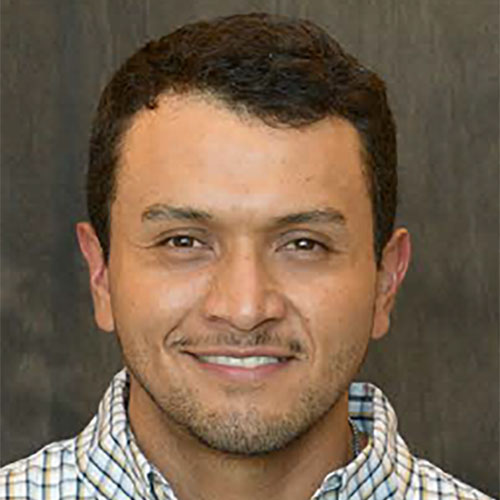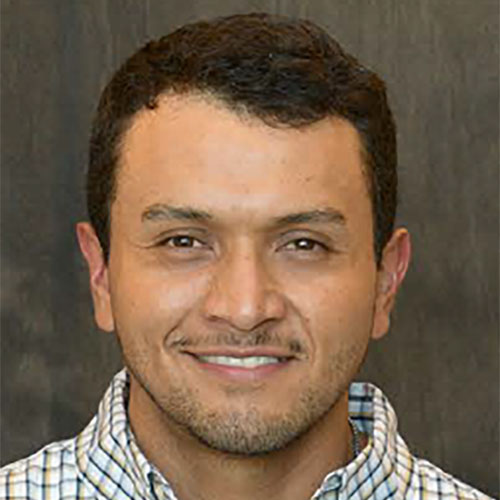 Miguel Saucedo, DVM
Resident
Veterinary Support Staff
Simon Taylor
Taylor Arnette