Dr. David Suarez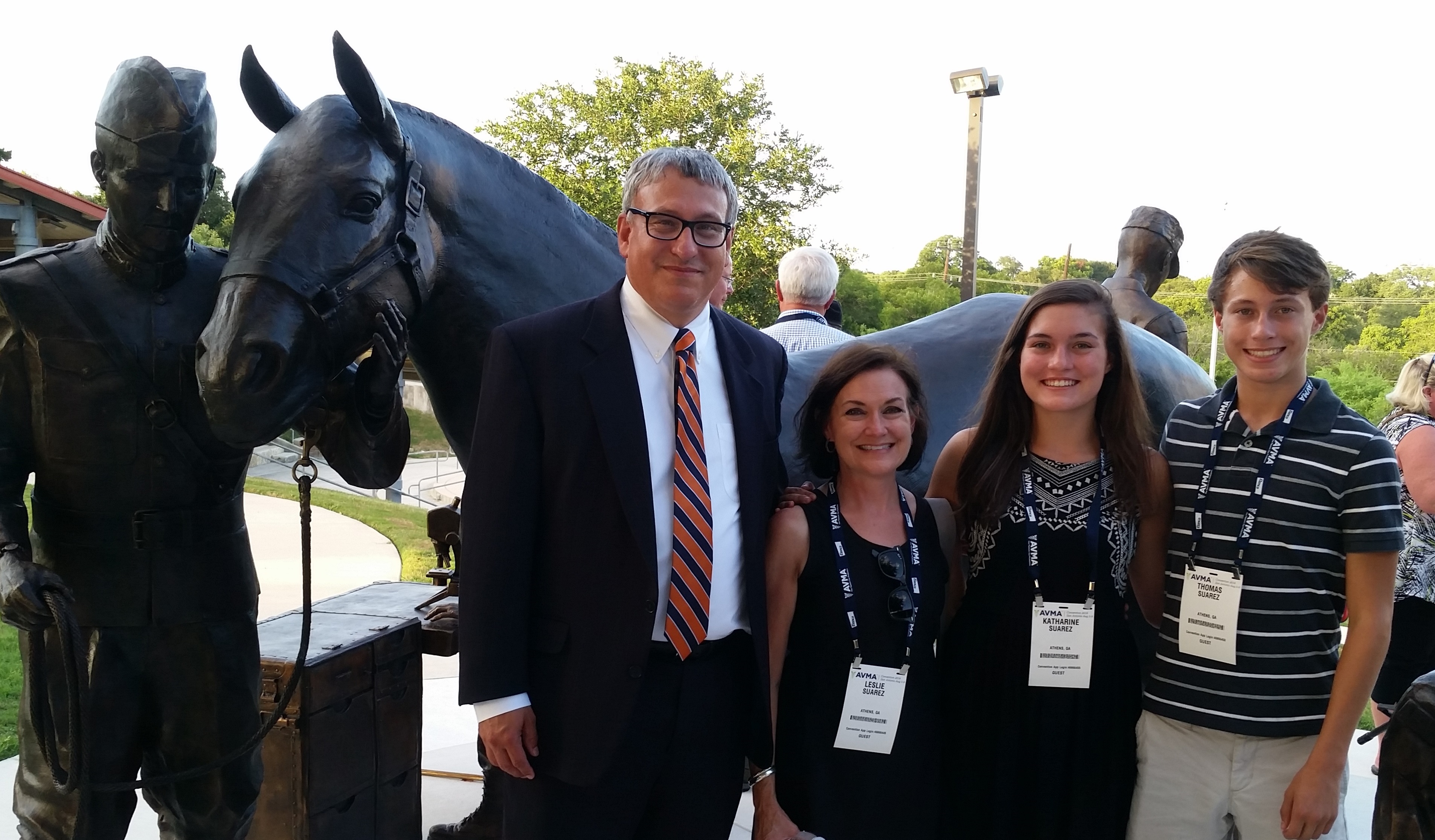 Dr. David L. Suarez '88, DVM, was awarded the American Veterinary Medical Association's Distinguished Service Award  for his dedicated work in response to the avian influenza outbreaks of 2015.
The AVMA Public Service Award recognizes an AVMA member for outstanding public service while an employee of a government agency or for education of veterinarians in public service activities.
Dr. Suarez is research leader of the Exotic and Emerging Avian Viral Disease Research Unit of the U.S. Department of Agriculture's Southeastern Poultry Research Laboratory in Athens, Ga.
Dr. Suarez was recognized for work to support control of avian influenza and Newcastle disease. His research led to the development of diagnostic tests for both diseases that have been used to screen for outbreaks in the U.S. and abroad, said Dr. Joe Kinnarney, AVMA president, in an announcement about the award, which was presented Aug. 6 at Fort Sam Houston, Texas.
Dr. Kinnarney said Dr. Suarez's influence also is evident in the development and implementation of new vaccine technologies that have been applied worldwide.
Dr. Suarez has authored or coauthored more than 160 peer-reviewed articles on avian viral diseases. He received his veterinary degree from Auburn University in 1988 and his doctoral degree in veterinary microbiology from Iowa State University in 1995. He is a diplomate of the American College of Veterinary Microbiologists in both virology and immunology.