Archives:
College Spotlights
Auburn University College of Veterinary Medicine Veterinary Community.
August 2018
Aug 28th, 2018
Dr. Wilborn, Theriogenology Society

Dr. Robyn Wilborn, right, was recently elected president of the Society for Theriogenology. An associate professor of theriogenology in the Department of Clinical Sciences, Dr. Wilborn will serve in a leadership capacity for the society, an organization of veterinarians dedicated to animal reproduction, whose mission is to promote standards of excellence in reproductive medicine, to provide […]
March 2018
Mar 21st, 2018
Jonathan Tubbs, a second-year veterinary student at the Auburn University College of Veterinary Medicine, placed in the poster competition in the American Association of Swine Veterinarians Foundation scholarship program. The Jasper, Ala. native placed among 58 veterinary students from 17 universities who submitted abstracts for the competition for scholarships ranging from $200 to $25,000 each. […]
February 2018
Feb 16th, 2018

College of Veterinary Medicine students traveled to Birmingham recently to volunteer and participate in a spay/neuter program under the direction of veterinarians at the Alabama Spay/Neuter Clinic. The program was funded through a grant provided by the Humane Society Veterinary Medical Association. "We were excited to provide a grant to Alabama Spay/Neuter Clinic, Inc. [and] […]
November 2017
Nov 29th, 2017

Dr. Misty Edmondson '01 has been named to the International Council for Veterinary Assessment (ICVA) Board of Directors by the American Association of Veterinary Medical Colleges. The ICVA provides standardized examinations for use by state and provincial licensing boards as part of their licensure procedure for veterinarians. Established in 1948, it is charged with developing […]
July 2017
Jul 26th, 2017

Dr. Erin Groover, an assistant professor of equine internal medicine in the Department of Clinical Sciences, has been recognized by the North American Veterinary Community as one of its top Sessions of the Year. Dr. Groover's session, "Antimicrobials: Rational Use in Horses", was one of only six selected – and the only large animal-focused program […]
Jul 26th, 2017

Dr. Frank F. "Skip" Bartol (DASC '75) was presented the 2017 Dairy Science Outstanding Alumni Award during Virginia Tech's 2017 College of Agriculture and Life Sciences Awards program. Dr. Bartol, Alumni Professor & associate dean of Research and Graduate Studies at Auburn University, was inspired by Dr. Dick Saacke as an undergraduate in the Department […]
Jul 26th, 2017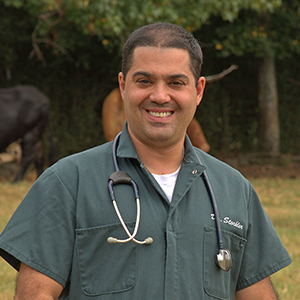 Dr. Ricardo M. Stockler, an assistant professor in the Department of Clinical Sciences and head of the Food Animal Ambulatory Service, has been selected to serve as a peer-reviewer for the 2017 Veterinary Services Grant Program by U.S. Department of Agriculture and the National Institute for Food & Agriculture.  Dr. Stockler, a Diplomate with the […]
April 2017
Apr 13th, 2017

Dr. Anne Wooldridge, an associate professor in equine internal medicine in the Department of Clinical Sciences, was voted among the 2017 Continuing Educator of the Year honorees at the WVC 89th Annual Conference Held March 5-9 in Las Vegas.
March 2017
Mar 20th, 2017

Dr. Benson Akingbemi, a professor of anatomy and developmental biology in the Department of Anatomy, Physiology and Pharmacology in Auburn University's College of Veterinary Medicine, has been named to a three-year term (2017-2020) on the Research Affairs Core Committee of the Endocrine Society. "I am pleased to be asked to serve on this committee," Dr. […]
Mar 15th, 2017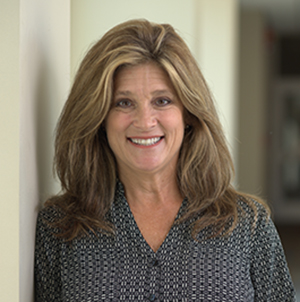 Dr. Debra Taylor, an associate professor of equine medicine, was named to the International Equine Veterinarian Hall of Fame. She was one of three veterinarians inducted in 201 to the prestigious organization. Dr. Taylor's passion is equine podiatry with an interest in discovering methods to readjust the load of a laminitic foot to promote healing. Understanding […]