Dr. Wilborn, Theriogenology Society
Dr. Robyn Wilborn, right, was recently elected president of the Society for Theriogenology.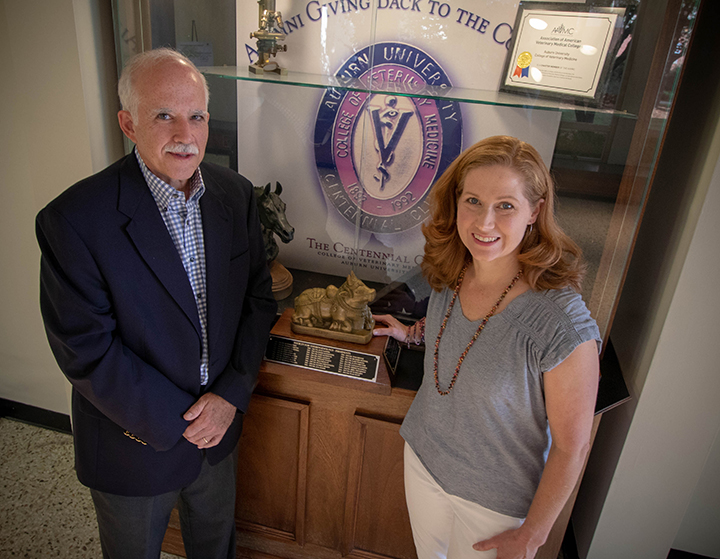 An associate professor of theriogenology in the Department of Clinical Sciences, Dr. Wilborn will serve in a leadership capacity for the society, an organization of veterinarians dedicated to animal reproduction, whose mission is to promote standards of excellence in reproductive medicine, to provide outreach and education to veterinarians, and to foster continual improvements in theriogenology.
Auburn's College of Veterinary Medicine has a long association with the Society for Theriogenology, including being home to several past presidents. Former presidents from AU include: Don Walker, 1965; Robert Hudson, 1978; Dwight Wolfe, 2004; Herris Maxwell 2014.
Originally from Elba, Ala., Dr. Wilborn received a bachelor's degree in animal science in 1998 and a DVM in 2002, both from Auburn University. She relocated to Wichita, Kansas where she spent three years working in mixed animal practice. She returned to Auburn in spring of 2005 and completed a theriogenology residency at Auburn University in 2008.