Dr. Ellen Behrend
Dr. Ellen Behrend, professor in the Department of Clinical Sciences, was named one of the 15 most influential veterinarians of 2016 by the website veterinarianedu.org.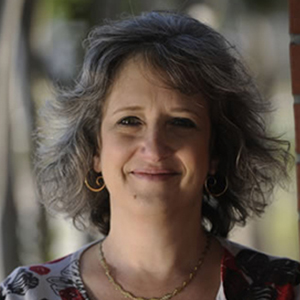 The 15 individuals were chosen based upon the veterinarian's work, research or career trajectory, those currently teaching or affiliated with a school of veterinary medicine or those who have made noteworthy contributions to the advancement of veterinary medicine.
After graduating from the University of Pennsylvania in 1988, Dr. Behrend completed an internship at Michigan State University and a residency at Colorado State University, from which she received a Master's Degree in 1994. Her focus of study and research has been in canine and feline endocrinology, most specifically Cushing's disease.
In 2001, she received a PhD from Auburn University, where she is currently the Joezy Griffin Professor in the Department of Clinical Sciences and an Auburn University alumni professor.
She has authored or co-authored approximately 70 abstracts, 65 journal articles and 35 book chapters as well as serving as section editor for five textbook editions. Dr. Behrend is board certified by the American College of Veterinary Internal Medicine (Small Animal Internal Medicine) and is a member of the College's Board of Regents.
Her awards include the Daniels Award for Excellence in Small Animal Endocrinology, the Dean's Award for Excellence in Teaching, the NIH Clinical Investigator Award and has twice been awarded the Pfizer/Zoetis Distinguished Teacher Award. She is also a consultant in endocrinology for the Veterinary Information Network.
Written by: Molly Lawrence