AASV Foundation Scholarship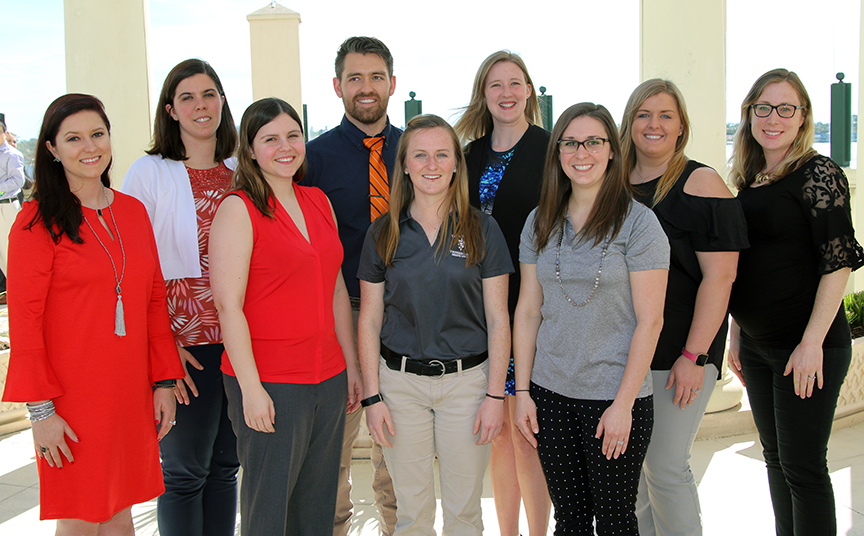 Jonathan Tubbs, a second-year veterinary student at the Auburn University College of Veterinary Medicine, placed in the poster competition in the American Association of Swine Veterinarians Foundation scholarship program.
The Jasper, Ala. native placed among 58 veterinary students from 17 universities who submitted abstracts for the competition for scholarships ranging from $200 to $25,000 each.
Tubbs, a member of the Class of 2020 at the college, aspires to be a food animal veterinarian in the swine and beef industries.
His winning poster topic was "Utilizing Serum Antibody Levels in Post Vaccinated Piglets to Evaluate Antibody Interference and Vaccination Compliance."
Last summer, Tubbs interned with Dr. Emily Byers '12, "that allowed for us to do valuable research specific to her … but would also be a valuable learning process for me," Tubbs said. The research was sponsored by Merck Animal Health.
Tubbs will be participating in the same summer internship program this summer. "This summer I'll be in west Tennessee working on research concerning various respiratory pathogens including influenza A virus and Mycoplasma hyopneumonia."
Tubbs is a member of several veterinary student organizations at Auburn, including the American Association of Swine Veterinarians, American Association of Bovine Practitioners, the Society of Theriogenology and the Student American Veterinary Medical Association.
Prior to be accepted at Auburn vet med, Tubbs graduated from Western Kentucky University in agriculture education, and obtained a graduate degree from the University of Kentucky in career and technical leadership education.
-30-