Dr. SeungWoo Jung
Dr. SeungWoo Jung, assistant professor in the Department of Clinical Sciences and a cardiology clinician in the Wilford and Kate Bailey Small Animal Teaching Hospital, was awarded the Zoetis Distinguished Teaching Award this past spring.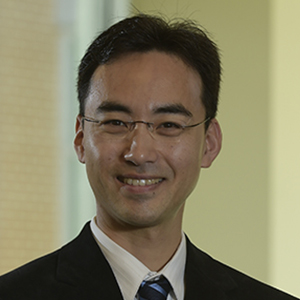 Dr. Jung is board certified in veterinary cardiology and in addition to his teaching and clinical responsibilities, investigates mechanisms of heart failure and is developing novel diagnostic and therapeutic interventions.
"Dr. Jung's academic talents are remarkable and his enthusiasm and dedication toward educating veterinary students is truly a gift," said Dr. Jamie Bellah, head of the Department of Clinical Sciences. "His positive attitude and teaching style encourages students to learn in the classroom and in clinical rotations, and is he a wonderful mentor and example for veterinary students and also for interns and residents in training. Dr. Jung, simply described by many students as, awesome, exemplifies what the Zoetis Distinguished Teaching Award represents."
The Zoetis Distinguished Teacher Award was established to improve veterinary medical education by recognizing outstanding teachers, who, through their ability, dedication, character and leadership, contribute significantly to the advancement of the profession.
First presented in 1963 by Norden Laboratories, and following reorganization of various companies, Zoetis continues to honor outstanding veterinary educators.
Written by: Molly Lawrence