VBMA/SCAVMA Leadership Symposium Oct. 6-8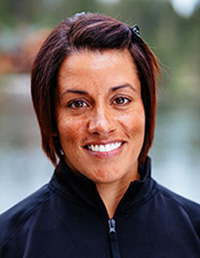 The Veterinary Leadership Institute is collaborating with College of Veterinary Medicine student organizations and the Alabama Veterinary Medical Association to offer a leadership symposium at the college Oct. 6-8.
This symposium will provide experiential and evidence-based talks and workshops to help participants become difference makers in the profession of veterinary medicine. Auburn student groups coordinating the conference include VBMA, SCAVMA and SCAAEP.
The conference will be led by Dr. Betsy Charles, executive director of the Veterinary Leadership Institute, and visit was coordinated by the Auburn and Tuskegee chapters of SCAVMA and VBMA.
Dr. Charles will host a professional development workshop for faculty on Friday, Oct. 7 and for students, residents and interns on Saturday, Oct. 8. Sessions include:
Thursday, Oct. 6:
* Noon-1 p.m., VBMA lunch meeting
* 6:30-8:30 p.m., VBMA/SCAVMA/East Alabama VMA Dinner meeting: "Self-Awareness: The Key to Leadership in the Veterinary Profession"
Friday, Oct. 7:
* Noon-1 p.m., SCAAEP lunch meeting: "Is it a DLPMO or a DMPLO?"
* 3-5 p.m., Faculty/Resident/Intern Workshop: "Creating a Culture of Growth and Learning"
Saturday, Oct. 8:
8-11 a.m., VMBA/SCAVMA/Power of 10 Workshop: "Becoming an Emotionally Intelligent Veterinary Leader"
An assistant professor at Western University of Health Sciences, Dr. Charles teaches radiology, leadership, and serves as a content expert in equine medicine and surgery.  Her role with VLE allows her to continue to combine her passion for veterinary medicine, leadership development, teaching, and communication.
After graduating from Washington State University's College of Veterinary Medicine, Dr. Charles completed a master's degree in organizational leadership where her thesis dealt with implementation of change efforts within organizations, specifically veterinary practice.
Through discussion and interaction, the program will allow participants to consider a different leadership paradigm, one where all have the ability to be leaders, regardless of position or title. One of Dr. Charles' main areas of interest is generational diversity as it applies to veterinary medicine and she has spoken on this topic at veterinary colleges around the country.
The Veterinary Leadership Institute is a non-profit organization dedicated to the development of healthy and resilient leaders who can make a positive difference for the profession.