CVM News
Auburn University College of Veterinary Medicine News
May 2023
May 25th, 2023
Auburn College of Veterinary Medicine researcher developing novel immunotherapies to treat canine cancer with potential to improve human cancer therapeutics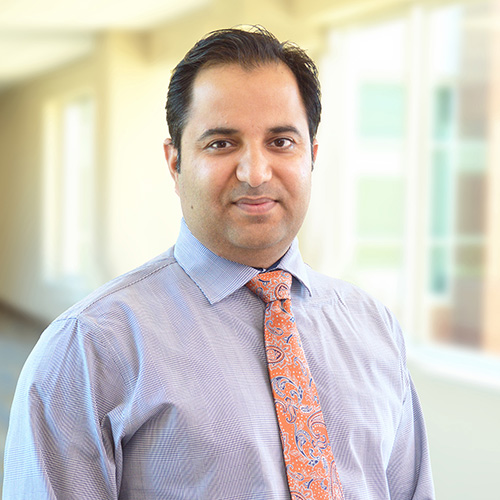 By Jayne Hart Throughout their careers, veterinarians care for many canine cancer patients and witness the devastating effects of this disease. Dr. Maninder Sandey is among these ranks. His experience treating dogs with cancer has turned into a determination to learn more about how cancer works at the molecular level while finding better ways to […]
May 23rd, 2023
Merner Studies Genetic Cancer Risk Factors in the African American Community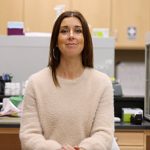 A team of researchers in the Auburn University College of Veterinary Medicine is working to identify and study genetic factors associated with hereditary breast cancer in the African American community. According to Dr. Nancy Merner, team leader and assistant professor of pathobiology, it is an area where further research has been badly needed.
May 1st, 2023
Auburn College of Veterinary Medicine Honors 2023 Wilford S. Bailey Award Recipients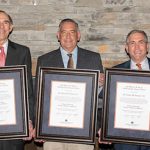 Auburn University's College of Veterinary Medicine named its 2023 Wilford S. Bailey Distinguished Alumni Award recipients during an April 13 ceremony.
April 2023
Apr 25th, 2023
Auburn College of Veterinary Medicine Ranked as One of Nation's Best by US News and World Report
The Auburn University College of Veterinary Medicine is ranked as the number 11 veterinary program in the nation in the newly released 2022 edition of U.S. News and World Report Graduate Program Rankings.
February 2023
Feb 17th, 2023
College of Veterinary Medicine's White Coat Ceremony Class of 2024
The ceremony will be live streamed on February 18, 2023 at 1:30 PM Central. A recording will also be available after the ceremony.
Feb 1st, 2023
National Pet Dental Health Month

Dental health is an important part of our companion animal's overall health and wellness. Approximately 70 – 80 percent of dogs and cats exhibit signs of dental disease by the age of 3.
January 2023
Jan 17th, 2023

A celebration of the life and career of Dr. John Thomas Vaughan is scheduled for Monday, February 6, 2023, from 2:00 – 4:00 PM Central in the Veterinary Education Center on the Auburn University College of Veterinary Medicine campus, located at 1180 Wire Road in Auburn.
December 2022
Dec 14th, 2022
Modifications to the Equine Ambulatory Service

Due to a recent faculty member departure, coupled with realized profession-wide shortages, the Auburn Large Animal Hospital Equine Ambulatory Service is implementing operational modifications within the Equine Ambulatory Service effective immediately and continuing until further notice. Our goal is for these modifications to be temporary and we will post updates as they occur.
November 2022
Nov 28th, 2022
Unique Surgery's Success Leaves Snip the Horse Smiling

He'd been given up on before. In fact, that's how the Nichols got him.
October 2022
Oct 27th, 2022

Esophageal obstruction, also known as 'choke,' is a frequent chief complaint for veterinary evaluation in horses. Though some horses may resolve on their own, or quickly resolve with basic intervention by a veterinarian, the condition should be considered a medical emergency and the horse should be evaluated promptly, as some horses require more aggressive therapy and are more likely to develop complications such as pneumonia.