Auburn Veterinary Student Selected for Prestigious Summer Training Program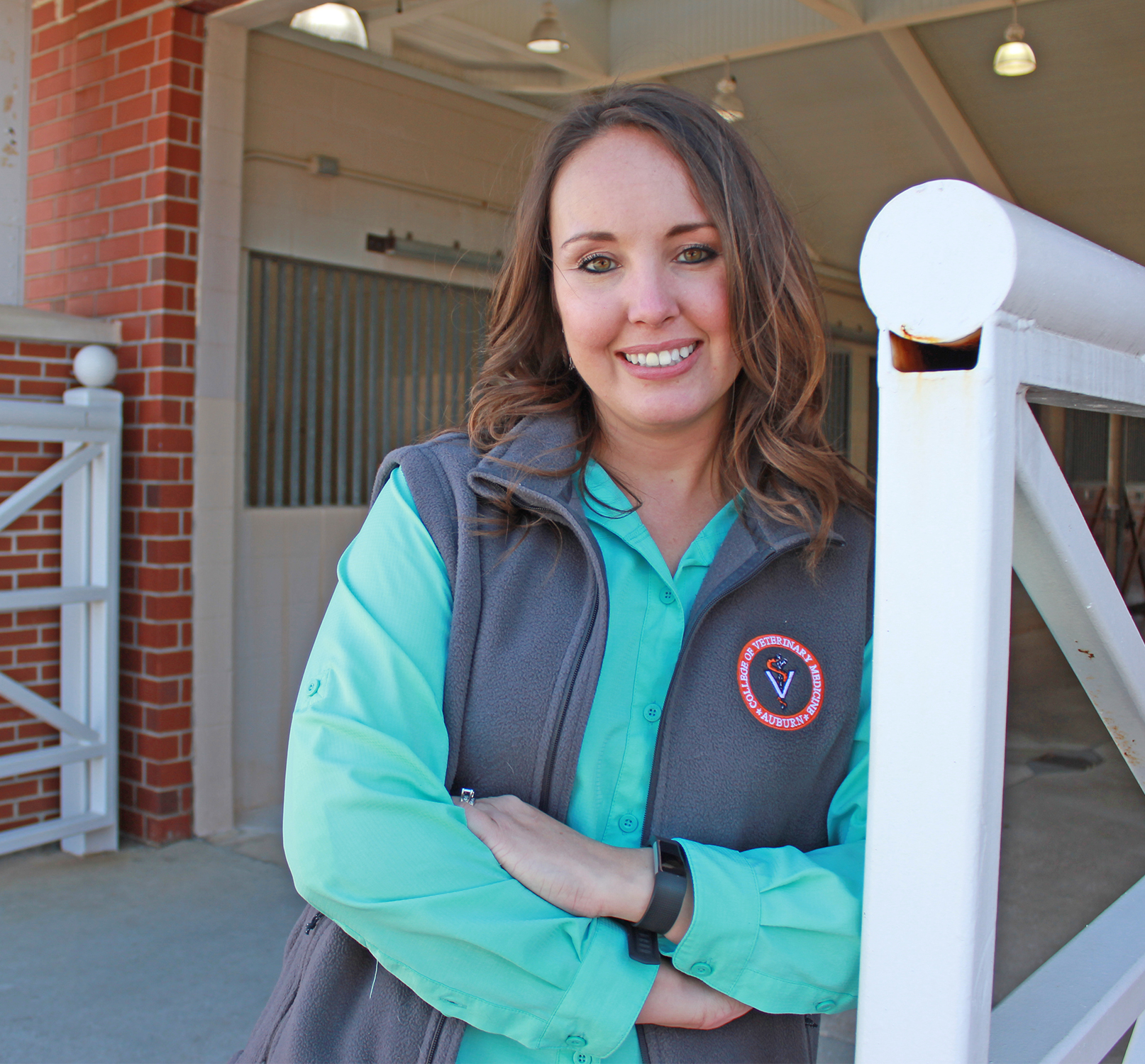 Learning about food animal medicine is the passion for second-year College of Veterinary Medicine student Ciji Brewer, and this summer, she will be among a small number of veterinary students participating in the Smith-Kilborne summer training program on foreign animal diseases.
A Summerville, Ga. native, Brewer came to Auburn with no experience in food animal studies or with large animals.
"I worked as an animal control officer for a period, and I have had a great deal of experience with small animals, but I became highly interested in food animal medicine once I got to the Auburn College of Veterinary Medicine and learned that I really loved studying virology," Brewer said.
The Smith-Kilborne program is part of the U.S. Department of Agriculture's Animal Plant Health Inspection Service (APHIS).
The May 29-June 6 program combines classroom presentations with laboratory experiences and is designed to familiarize students with various foreign animal diseases that potentially threaten the U.S. domestic animal population.
The program will be held at the APHIS headquarters in Washington, D.C., and also involves hands-on field experience at the APHIS Plum Island Animal Disease Center in New York.
Upon completion, students return to their institutions and are expected to make at least two presentations about their training and experience to fellow veterinary students and faculty.
Participants are selected by the veterinary institutions based on essays that they develop and submit with an application, according to Dr. James Wright, a professor in the Department of Pathobiology at Auburn, and one of Brewer's faculty advisors, along with Associate Professor Dr. Stephanie Ostrowski.
"We typically get as many as eight applications from second-year veterinary students for this program every fall," Dr. Wright said. "We select only one to attend this national specialty training program."
Students are selected based on such criteria as academic success, interest in large animal medicine, interest in foreign animal diseases and their communication skills.
Brewer says ultimately she'd like to work as a veterinary medical officer with the USDA. To enhance her qualifications, in addition to her pursuit of a DVM degree, Brewer also is pursuing a Master's in Public Health degree at the College of Veterinary Medicine.
Her extracurricular activities at the college include serving as vice president of the Auburn Chapter of the American Association of Small Ruminant Practitioners; as an active member of the Production Animal Medicine Club; the American Association of Avian Pathologists; Students for One Health; and the American Association of Bovine Practitioners.
In addition the Smith-Kilborne summer program involvement, Brewer also will be participating this summer in an internship working with the state veterinarian's office to monitor poultry flocks for avian influenza.
-30-
Mitch Emmons (emmonmb@auburn.edu)