Auburn Veterinary Students Gain Experience Over Summer
As students returned this week for the 125th year of classes of veterinary medicine at Auburn University, they were asked the age-old question: what did you do on your summer break?
The answers are not typical of college students, and reflect their commitment to education and the profession:  they volunteered, held internships and jobs that expanded their veterinary education. Four students shared their outstanding experiences and stories about their time away from the CVM this summer.
Galina Kinsella, Class of 2019, from Milford, Conn.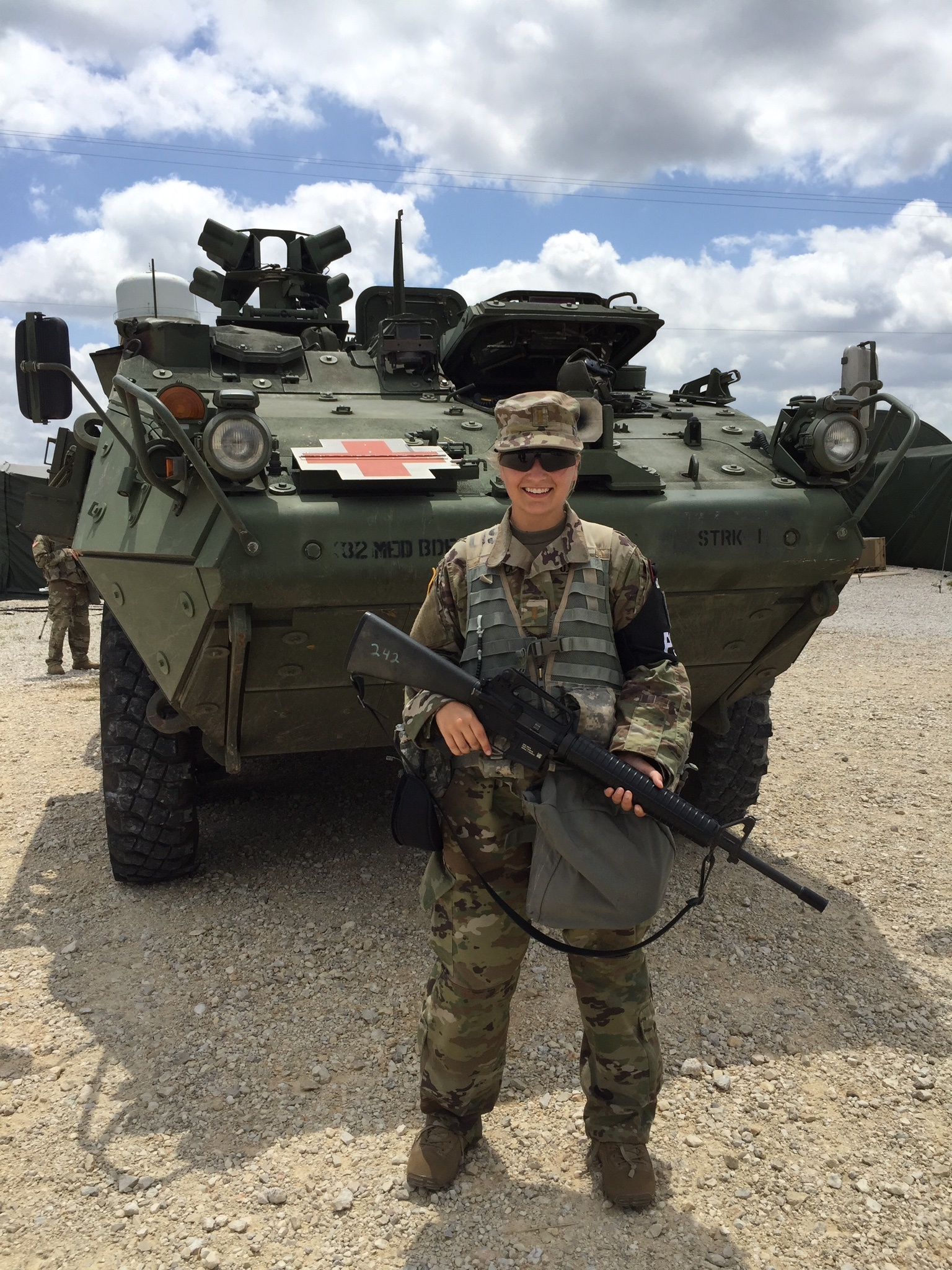 "I spent this summer at Fort Sam Houston in San Antonio, Texas at the Basic Officer Leadership Course. I am a Health Professions Scholarship Program Recipient for the U.S. Army Veterinary Corps, and this is the first training course we receive as officers. My career will be with the Army, in which area of medicine I do not know yet, but I am keeping my mind open to all options: military working dogs, food safety and infectious disease research to name a few. This training was focused more on human medicine since the majority of officers there were medical students. We did training exercises where some officers acted as casualties and everyone else had roles such as medic, helicopter landing zone team or aid and litter. It was incredibly hot and challenging at times, but I gained a lot out of it that will prepare me for my career."
Marissa Snelling, Class of 2018, Hometown: Bethlehem, N.H.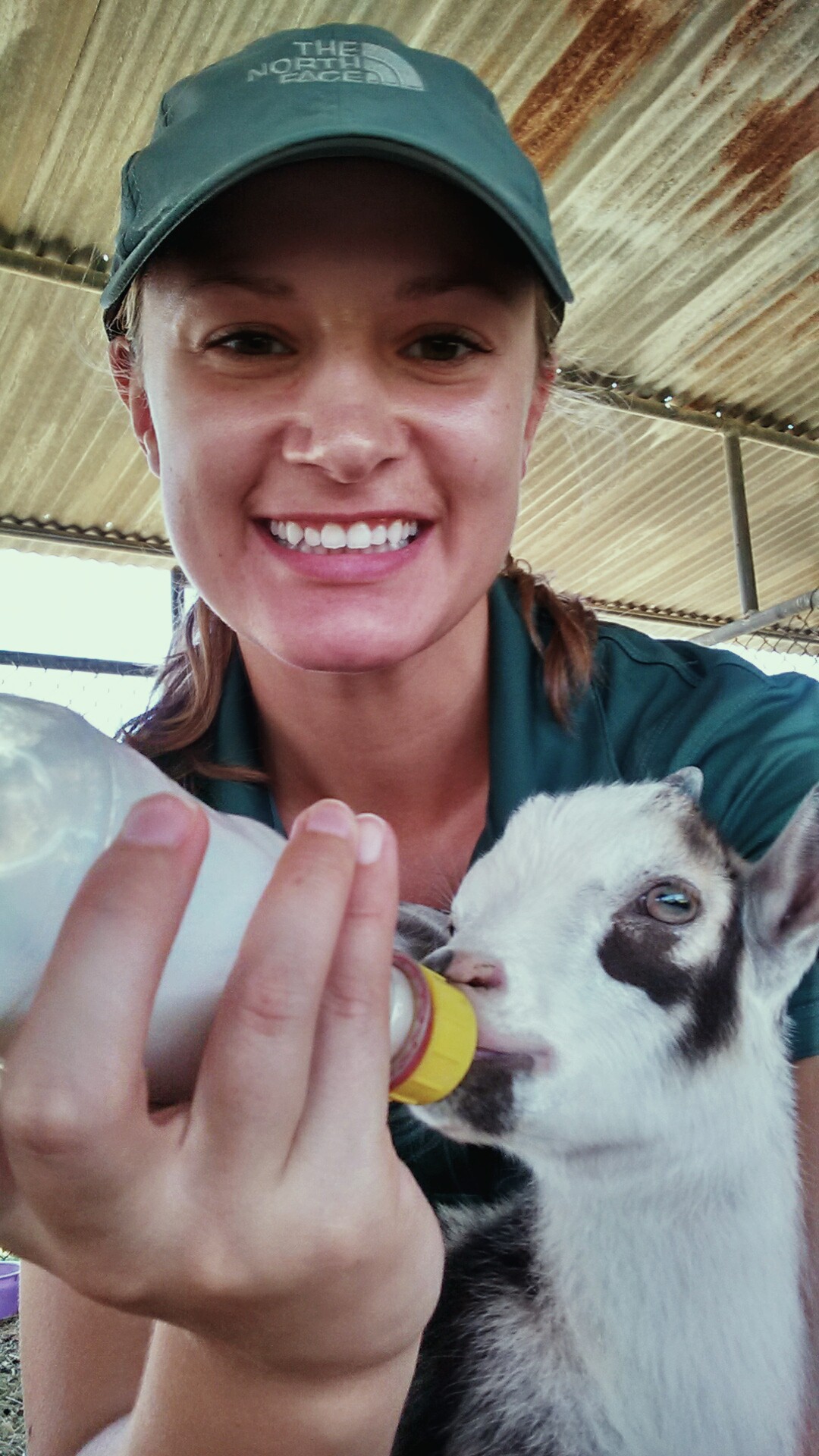 "I participated in three equine externships this summer in an effort to see different aspects of the equine veterinary field. First, I spent two weeks at AVS Equine Hospital in Tallahassee, Fla. where they focus mostly on reproductive work. Because eight racing Quarter Horse stallions stand at AVS, I was able to participate in collecting stallions and the process of shipping cooled semen. While at AVS, I also was able to practice bandaging legs, floating teeth and performed an abdominal ultrasound on a colicing horse. Next, I spent three weeks at Durango Equine Veterinary Clinic just outside of Phoenix, Ariz. where they focus on mare reproductive work and ambulatory services. While at Durango, I was able to observe all stages of mare reproductive management and was able to palpate a few mares myself. I also was able to perform a couple Caslick procedures and do several nerve blocks for lameness exams. At Durango I was also responsible for bottle feeding goat kids four times a day until they found a new home. Lastly, I spent two weeks at Myhre Equine Clinic in Rochester, N.H. where they focus on sports medicine and orthopedic surgery. I was able to assist in a horse's full body scintigraphy, prepped horses for surgery, closed a deep digital flexor tenotomy incision and stayed up with an ICU foal on supplemental oxygen. I learned so much from each one of my experiences and am so glad I dedicated the first half of my summer to getting more practical experience out in the field."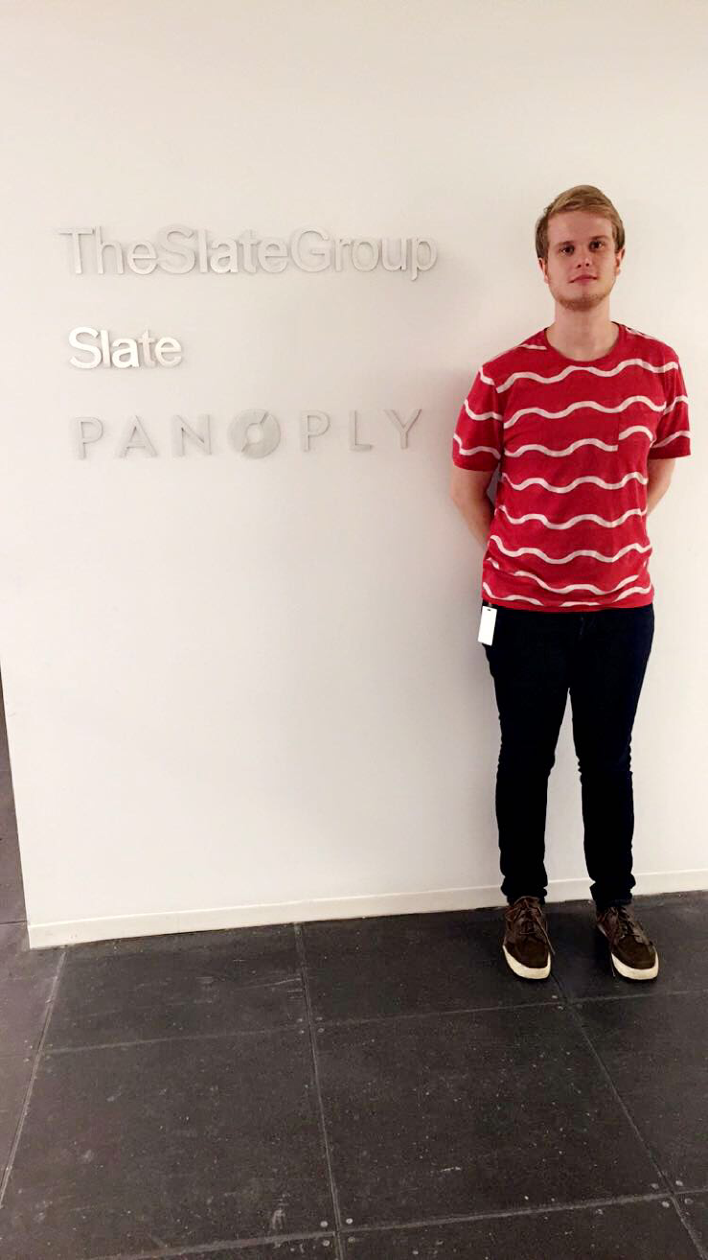 Matt Miller, Class of 2019, Bowling Green, Ky.
"This summer, following my acceptance as a 2016 AAAS Mass Media Fellow, I spent 10 weeks in New York City working as a science writer for Slate magazine. My experience was made possible by funding from Jonathan Madara, a seventh-year VMD-PhD student at the University of Pennsylvania, who won a grant designed to 'provide select veterinary students with immersive media training to successfully communicate the important role veterinarians fulfill in society at large.'
My experience provided me with a skill set to better convey both the mechanics of scientific phenomena and their wider implications for society. Using these skills, I hope to work toward some of my larger personal and professional goals: earning a PhD in neuroscience after my DVM, becoming a professor at a veterinary or medical college, and continuing to write about issues in which veterinarians have something to add to the conversation. Less concretely, my hope is that I have done my part, however small, to expand on the societal vision of what it means to be a veterinarian, building on the trust that most people have for their vet as an informed and compassionate advisor."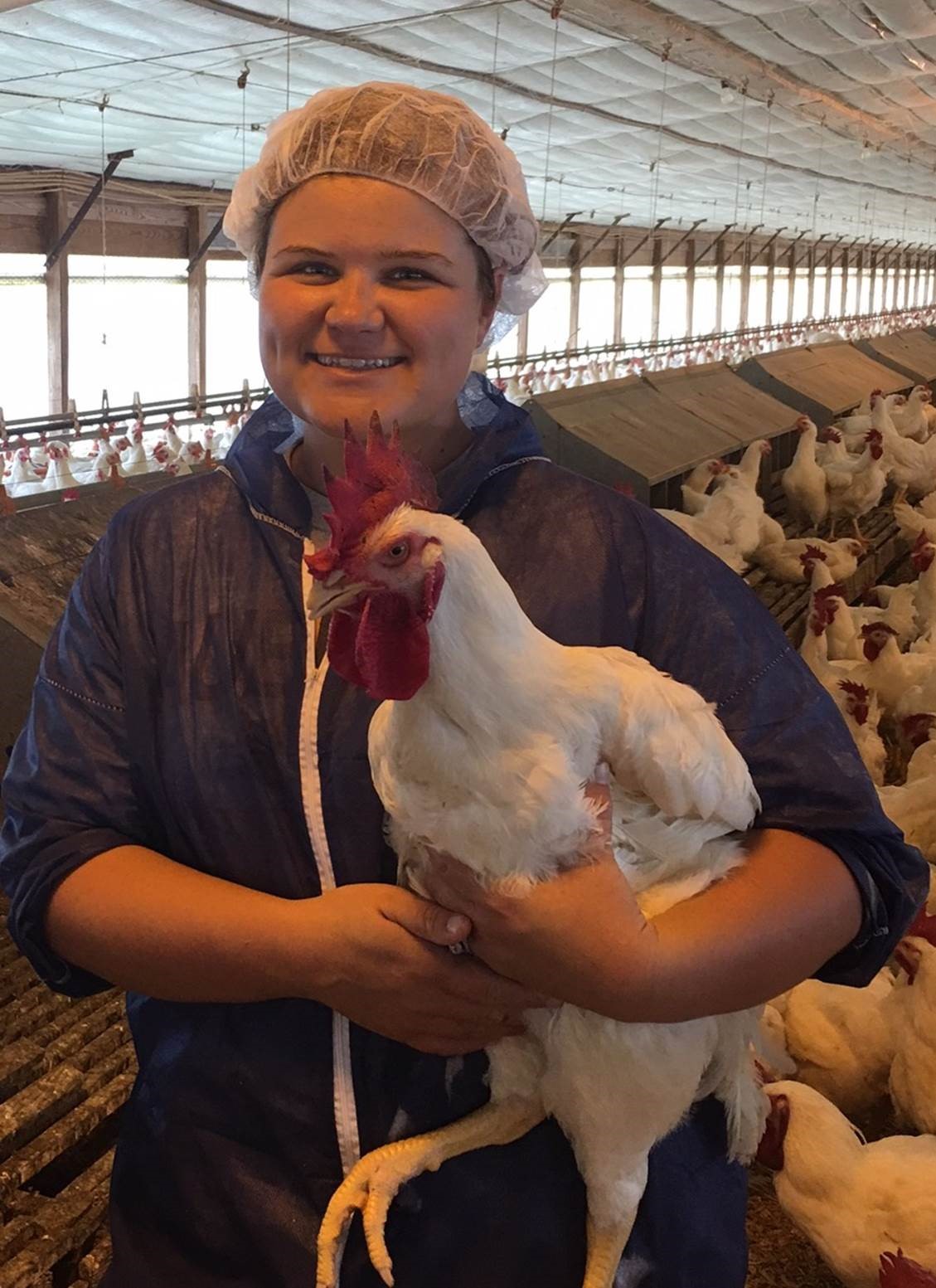 Maggie Thompson, Class of 2018, Andalusia, Ala.
"During my final summer break, I spent time at the Poultry Diagnostic and Research Center in Athens, Ga. This center is home to the prestigious Master of Avian Medicine program of which I hope to gain acceptance into upon completion of my DVM. I also completed an externship with Aviagen, the world's leading primary breeder for the commercial poultry industry. I topped off my summer by spending four weeks with Dr. Joel Cline, a cooperate veterinarian for Wayne Farms, a commercial poultry integrator. Among the wealth of knowledge I gained during my time, I was given the opportunity to lead a field trail that determines the effectiveness of piperazine against roundworms in broilers. I also gained a greater understanding of the consequences of antibiotic withdrawal in our commercial poultry industry and how we as veterinarians must be proactive in fighting the diseases that we now face as a result of raising our birds without the use of antibiotics. When I wasn't working with a poultry veterinarian, I worked alongside my husband, who is a breeder field representative for Wayne Farms. Needless to say, I had a 'poultry packed' summer and loved every second of it!"
Written by Molly Lawrence