Avian and Exotic Service treats Ferret with Life-Threatening Condition
Kelly Olson, of Fort Walton Beach, Fla., is the proud owner of five ferrets, each unique and precious to her. When her five-year-old white ferret, Bailey, began shedding, Olson became concerned.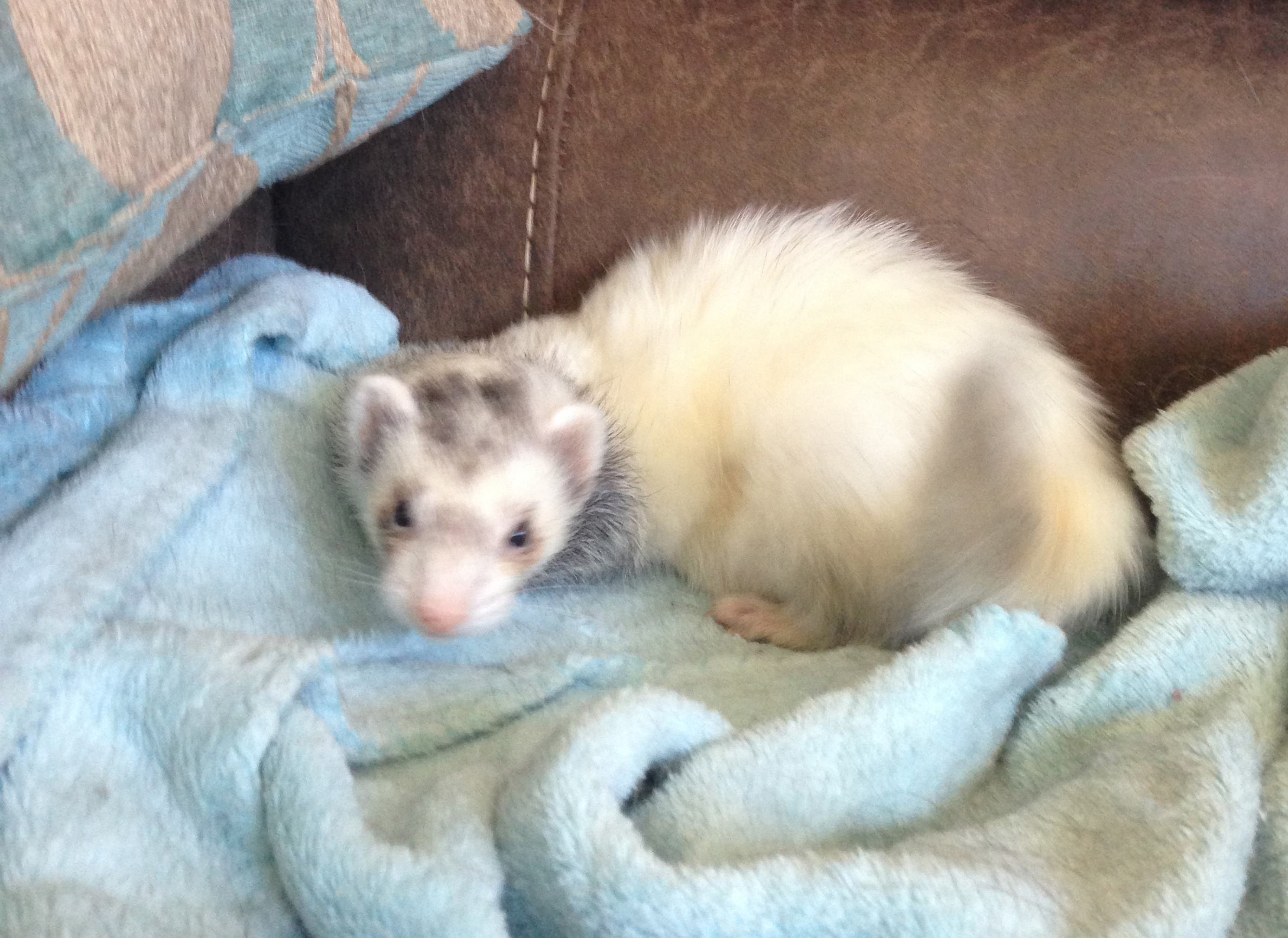 "I knew that ferrets were susceptible to adrenal disease, so that's what I immediately thought, but then I noticed the lump in Bailey's foot. I knew that meant something else was wrong," Olson said.
The lump grew, nearly doubling in size in just one week, and Olson took Bailey to a Fort Walton Beach veterinarian, who was prepared to do surgery to remove the tumor. But as Bailey was placed under sedation and the surgery began, the veterinarian found a new problem; Bailey would not stop bleeding.
Determining that the risk through blood lose was too great, the veterinarian referred Bailey to the Auburn University Veterinary Clinic's Avian and Exotic Service, headed by Dr. Seth Oster.
"We performed initial bloodwork and did a biopsy, and determined that Bailey had adrenal disease, fibrosarcoma, a cancer that was causing the tumor in the right forepaw, and thrombocyteopenia, which caused the excess bleeding," Dr. Oster said.
Oster says that ferrets commonly develop multiple problems in their waning years, and the common lifespan is between five and eight years.
Because the tumor continued to grow, the time frame was narrowing, but Dr. Oster had to first treat the blood loss through an implant in the skin. Once that was successfully accomplished, veterinarians scheduled surgery for Bailey.
Olson returned to Auburn with Bailey, and another of her ferrets in case a transfusion of blood was needed. With the ferret's blood was clotting normally, Dr. Michael Tillson, the Arthur and Louise Oriole professor of small animal surgery, performed the operation.
To ensure that all of the cancer was removed, and to avoid as much further pain as possible for Bailey, veterinarians amputated Bailey's right paw at the shoulder.
The surgery was successful and in the months following the surgery, Bailey has recovered well and Olson reports that he has been, "very spoiled since he got home."
She was pleased with the care Bailey received. "This was my first trip to Auburn, and I was nervous because I was worried about Bailey," Olson said. "Everybody was so nice and supportive from the moment I got there. I'm very grateful for all that Dr. Oster and the staff at Auburn have done for Bailey."
(Written by Ed Brown)