College of Veterinary Medicine Students Begin Preceptorships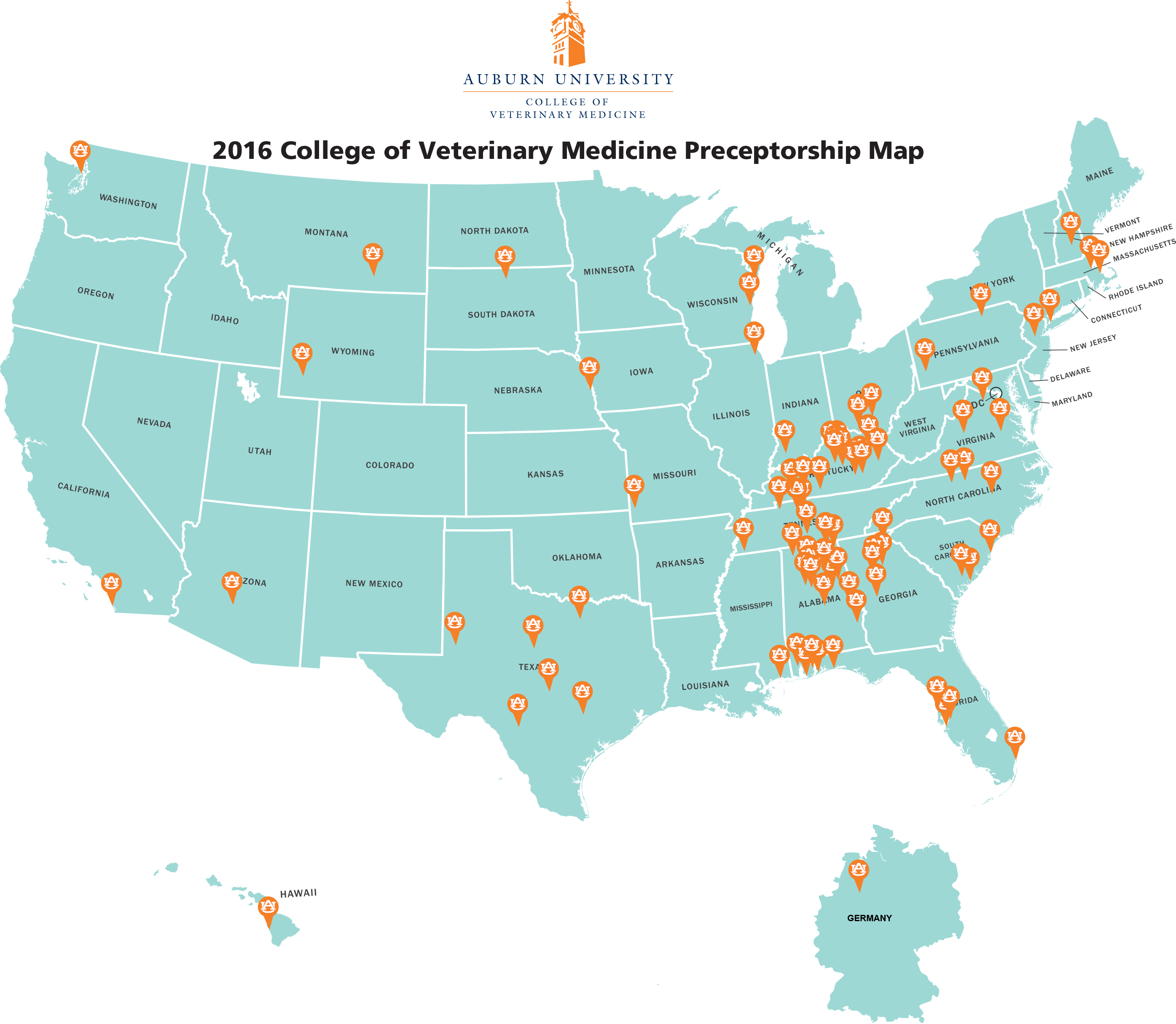 The College of Veterinary Medicine Class of 2016 will spend the remaining weeks of their education under the supervision of veterinarians around the world, gaining real-world experience in their chosen disciplines.
The eight-week preceptorship allows students to apply what they have learned in classrooms, laboratories, and clinical rotations.
The 116-students in the class have chosen a variety of specializations. While 27 students will be gaining professional experience in Alabama and 24 in Kentucky, others will complete preceptorships in more distant locations.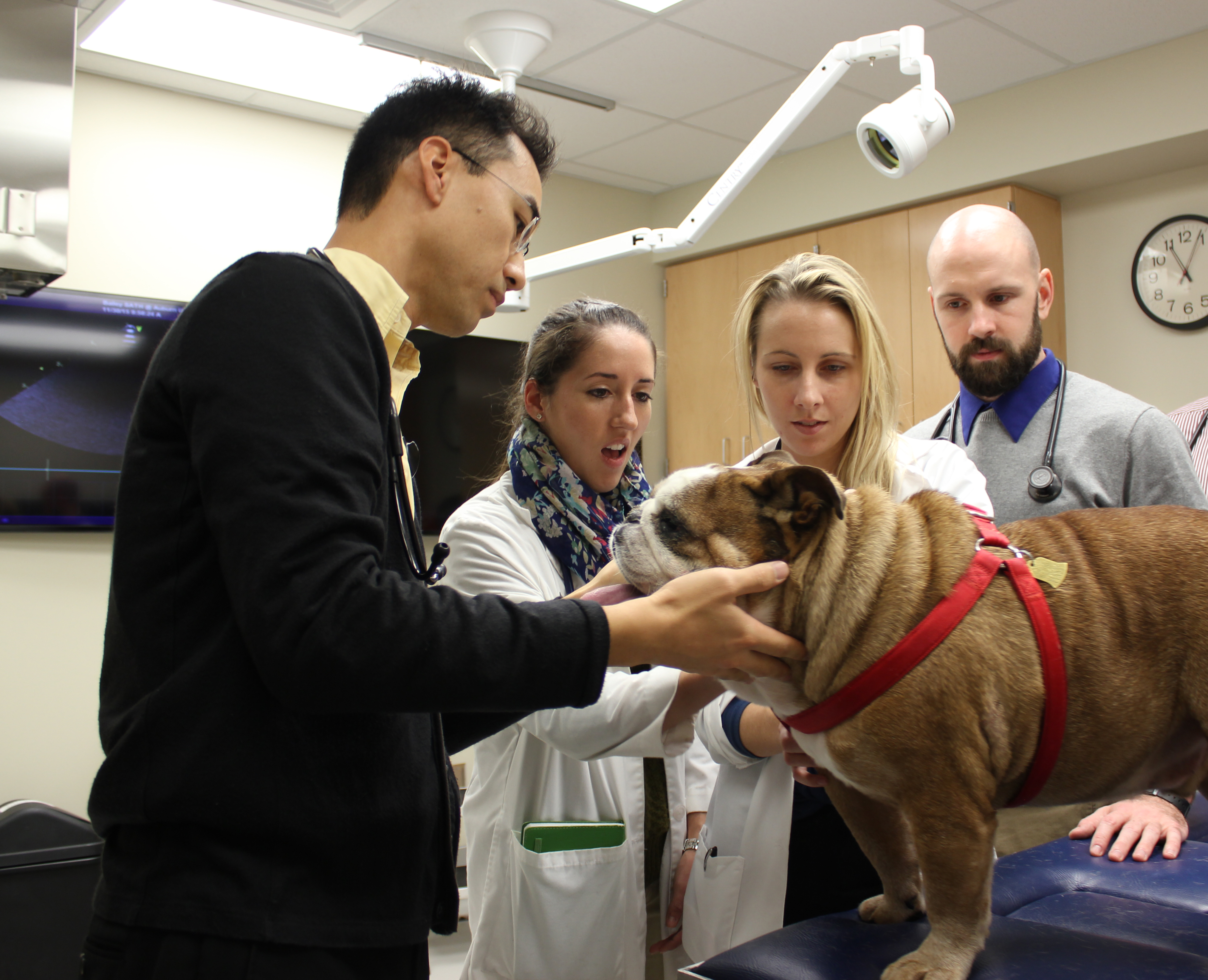 For example, Robert Schnurr, from Louisville, Ky., is attending Hannover University College of Veterinary Medicine, in Hannover, Germany.
"Having the opportunity to complete my preceptorship at a learning institution in a different country will be very eye-opening. It gives me the chance to not only see how veterinary medicine is practiced differently but how it is taught differently as well," said Schnurr. "Being in a different country, they have different needs and focuses."
"My goal is to practice in small animal medicine, specifically surgery. My advice to younger veterinary students is to not turn down an opportunity that you think you won't like just because you haven't tried it before. I never thought I would enjoy surgery, but the more I tried different things the more I enjoyed them," Schnurr said.
Austin McConnell, from Knoxville, Tenn. is completing her preceptorship at a U.S. Navy marine mammal program in San Diego, Calif.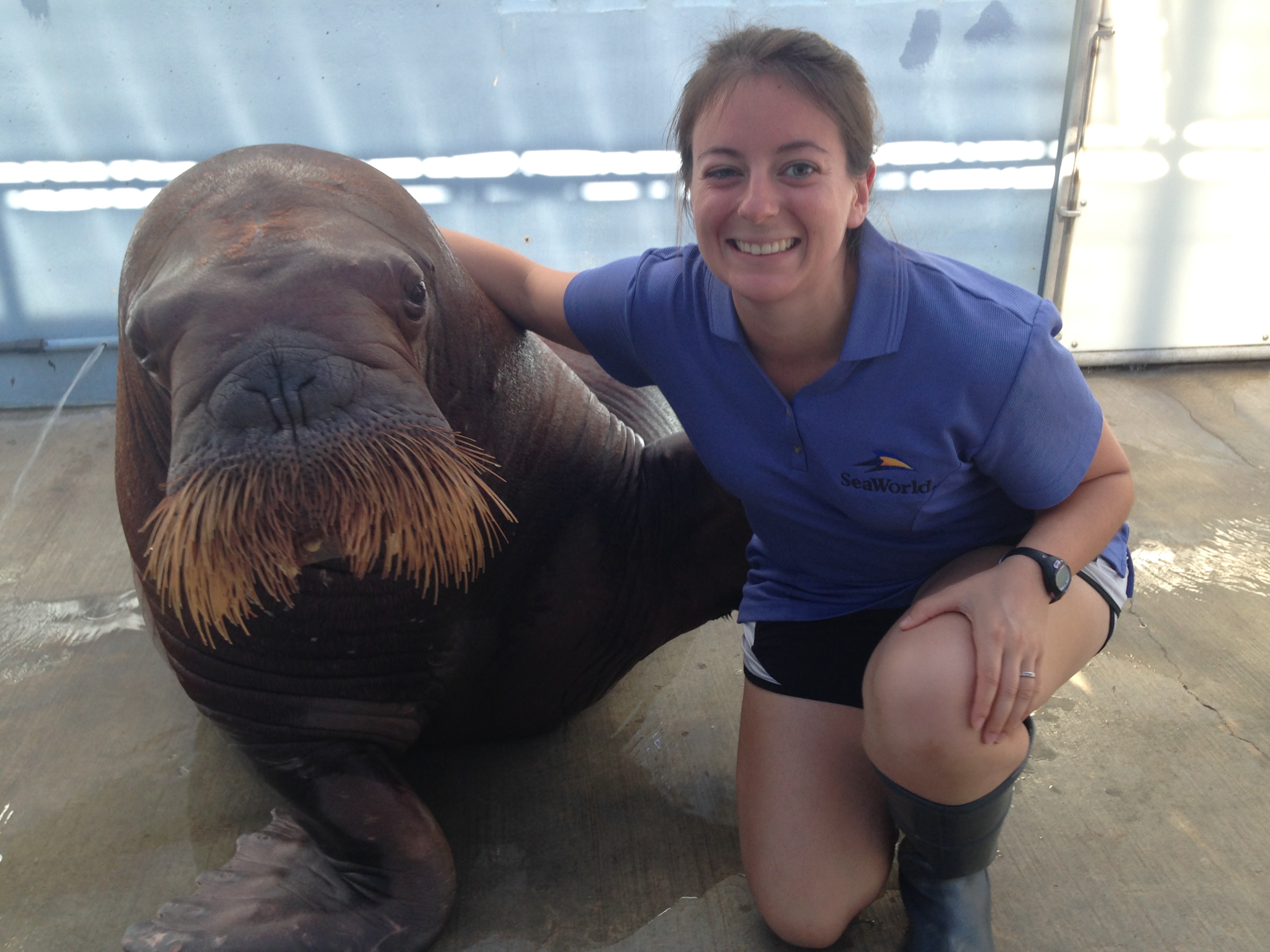 "My goal is to work in the Veterinary Corps with the U.S. Navy marine mammal program. I have always had an interest in marine mammal medicine. Aquatics are not a big part of our curriculum at Auburn, so this will be my opportunity to see things from a different standpoint, including the military aspect of veterinary medicine," McConnell said.
"My advice to younger veterinary students is if you have something you want to do that is not unique to the curriculum, don't be afraid to branch out to achieve your goals. Always be willing to seek out different opportunities."
Jessica Querin, a student from Valdosta, Ga. chose a preceptorship opportunity at a mixed-animal practice in Hardin, Mont.
"I wanted a chance to practice with both large and small animals. I know this practice will let me act as a primary care veterinarian, and I will be given many opportunities to gain hands-on experience. I think it's important to try to gain experience in different types of practices. The more experiences you have at different practices, the better off you will be," Querin said.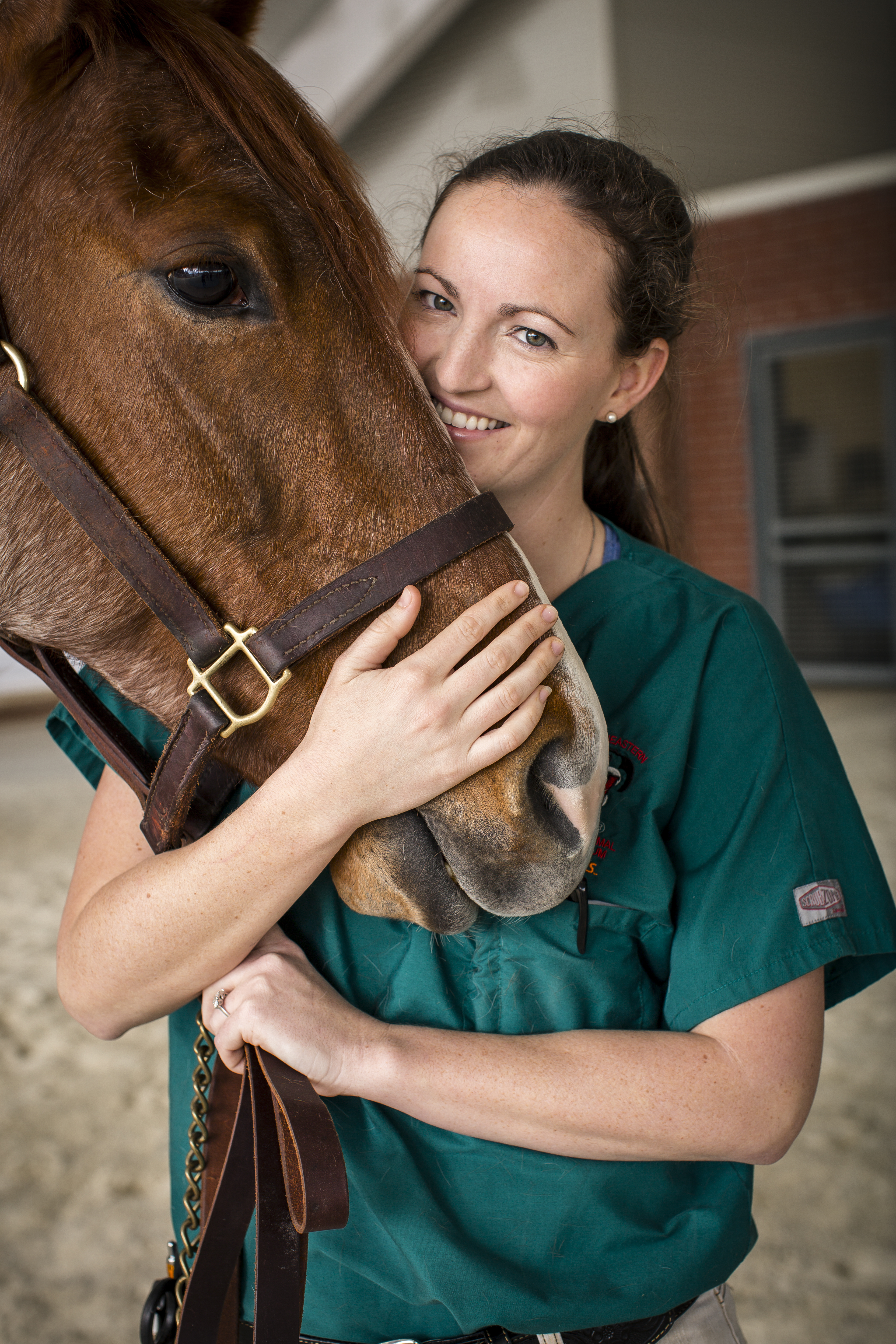 Students are required to choose a hosting practice that is at least 30 miles away from the college. Practices undergo a rigorous evaluation process before they are approved to host a preceptor student. Applications are reviewed by a committee to ensure that they meet the high standards of practice that the CVM requires. Once accepted, practices can continue to host students for four years before repeating the application process.
The college also strives to ensure that the experiences students gain during the preceptorship impacts the future direction of the college. Following the preceptorship, students spend a day debriefing, discussing all of their prior educational experiences, including their preceptorship.
The Class of 2016 will complete preceptorships the end of April. After the successful completion of the preceptorship and debriefing, the senior class will participate in commencement ceremonies on Tuesday, May 3, in Auburn Arena.
Written By: Morgan McAbee, '16