Vet Camp Offers Youth Chance to Experience Profession
Three veterinary summer camps will offer youth the first-hand experience of being a veterinarian, giving them an early insight into a potential career field.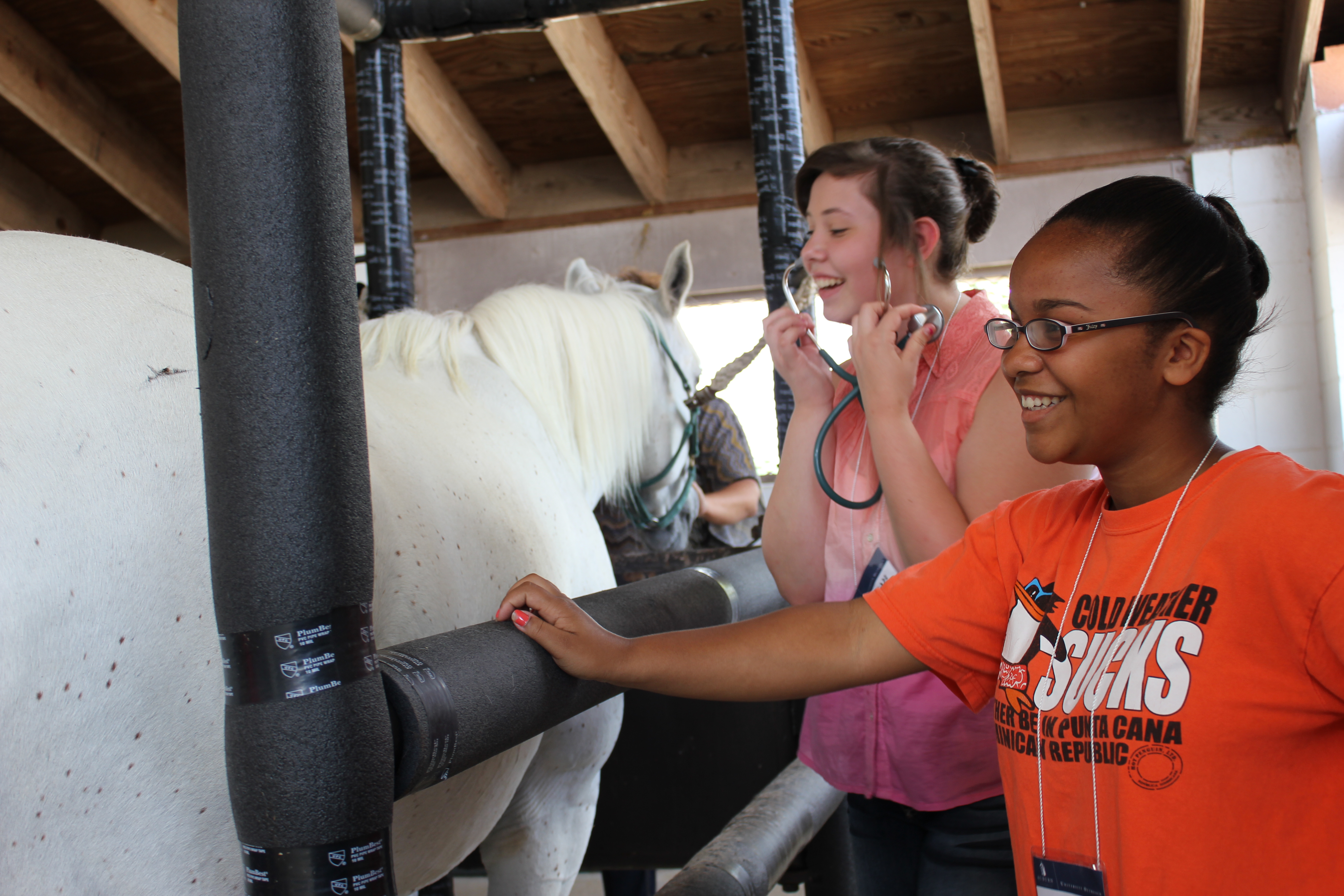 A total of 90 junior and high school students will participate in camps at Auburn University's College of Veterinary Medicine, coordinated in partnership with Auburn's Office of Professional Continuing Education. The camps are popular, booked months in advance of the deadline. This year's camps are  full and are no applications are being accepted.
Two Senior Veterinary Camps, one for 9th to 11th graders and one for high school seniors will be held June 1-5, and a Junior Veterinary Camp, for 6th to 8th graders will be July 13-17.
All three Veterinary Camps are conducted by veterinary students, faculty, and staff and offered to students interested in the field of veterinary medicine.
Christine Garrett and Jessie Kinman are both third-year veterinary students  and Vet Camp student directors. Garrett said that she is excited about the opportunities that the camps offer, and grateful to be involved.
"Vet Camp is a fun filled week of activities, and we try to pack in as much information about veterinary medicine as we can while making the learning process fun," Garrett said. "Kids get to experience not only the medical side and how veterinarians treat animals, but also the public health aspect of our profession."
"This summer is going to be fantastic. I can't wait to meet all of the students," Kinman said.
Students at all sessions will learn about veterinary medicine first-hand in classrooms, laboratories, and outdoor facilities.
"One of our favorite activities is the physical diagnosis, where we teach the campers to do exams on the
different areas of the body," Garrett said. "Another exciting lab is surgery, where we intubate, suture, and bandage a 'canine patient,' a tube sock filled with rice or a banana."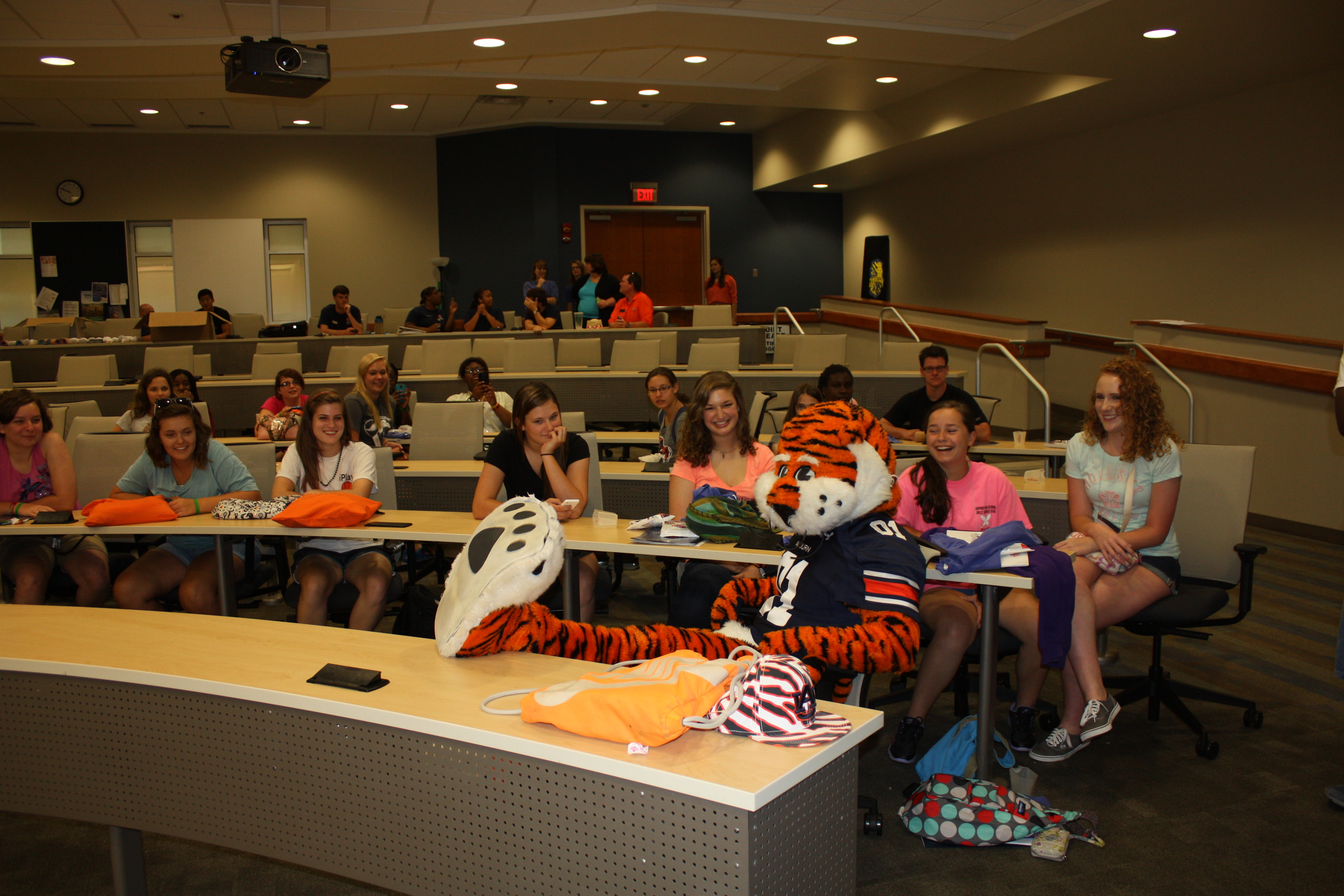 Camp participants will also learn about the college's Southeastern Raptor Center, home of War Eagle VII, Nova, as well as tours of the equine, dairy and beef units. Students will learn about public health, wildlife, anatomy, imaging, and first aid, as well as gain valuable mentoring about veterinary careers.
"Large Animal Day is always a big hit during vet camp," Kinman said. "The kids are able to interact with our horse herd and learn about coloring and markings, proper grooming, and safety precautions. The students also get to interact with our dairy herd, where they learn haltering, teeth aging, and physical exams."
"The skills students learn at Vet Camp are not just important for future veterinarians, but also for any current or future pet owners," Garret said. "We hope they will take at least one thing away from Vet Camp and share it with a parent, family member, or friend.
"It's never too early to learn about responsible pet ownership and how to care for animals."
"I love having the opportunity to be a part of this summer program," Kinman said. "Seeing the excitement all of the students have for veterinary medicine reminds me why I started this wonderful career path."