Dr. van Ginkel Remembered for Commitment to Education, Research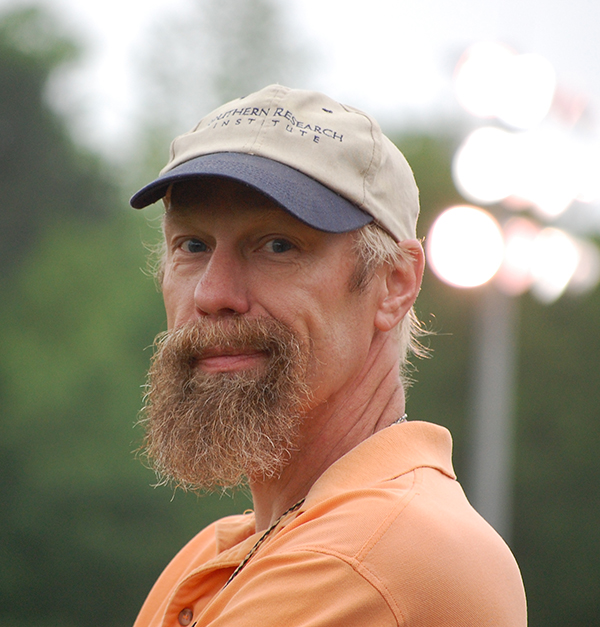 Dr. Frederik W. van Ginkel, a professor in the College of Veterinary Medicine, is being remembered for his tireless efforts to advance the research and graduate instruction missions of Auburn University.
Dr. van Ginkel, 59, died Feb. 20 at his home in Auburn. Visitation will be held Friday, Feb. 26th, at Jeffcoat Trant Funeral home from 5-7 p.m., and services will be held Saturday, Feb. 27th, 10 a.m. at Holy Trinity Episcopal Church in Auburn.
"Frits was a dedicated scholar and a proponent of rigorous graduate education.  His work was highly respected across this campus and on an international scale," said Dean Calvin Johnson.
"He integrated graduate education into his research discipline by leading graduate courses and a journal club in immunology, and by serving on numerous graduate advisory committees," Dean Johnson said. "Frits' collegiality, scientific discernment, and contributions to the scientific and educational work of our institution will be deeply missed."
"Our hearts and prayers go out to his wife Sabrina, twin sons Kegan and Nicholas, extended family, and many close friends and colleagues," he added.
Dr. van Ginkel had been a faculty members in the Department of Pathobiology since 2004. He was active in research in mucosal immune responses as well as training graduate-level students as well as DVM professional students. In recent years, he led several collaborative projects investigating the immune response of chickens to viral infections and vaccines.
"Frits was an intelligent and creative scientist and an outstanding, honest and reliable person with whom it was always fun to work," said Dr. Haroldo Toro, a professor of pathobiology and longtime colleague. "Within a short time after establishing his research program at the CVM, he had mastered the complexities of poultry immunology and successfully expanded new knowledge in the field, in part due to his unwavering ability to stay on task.
"His distinct sense of humor and common sense made conversations with him memorable," Dr. Toro said.  "He was a loving and caring father; we frequently talked about activities performed during the weekend and almost always he was coming back from some distant location where he had taken his children to participate at a soccer competition."
A native of the Netherlands, he attended the University Wageningen, the Netherlands, where he received his master's degree, and attended the University of Mississippi in Jackson, where he was awarded his Ph.D. in mucosal immunology. He completed a postdoctoral fellowship at the University of Alabama-Birmingham before coming to the College of Veterinary Medicine.
He was an avid bird watcher, bicyclist, and swimmer, was involved for many years with the soccer program in Auburn, and enjoyed dancing.