Dr. Pat Rynders Named Leischuck Distinguished Companion Animal Shelter Medicine Professor
Dr. Pat Rynders, University Veterinarian and director of the Division of Laboratory Animal Health, has been named the Emily Reaves Leischuck Endowed Distinguished Professor in Companion Animal Shelter Medicine at the College of Veterinary Medicine.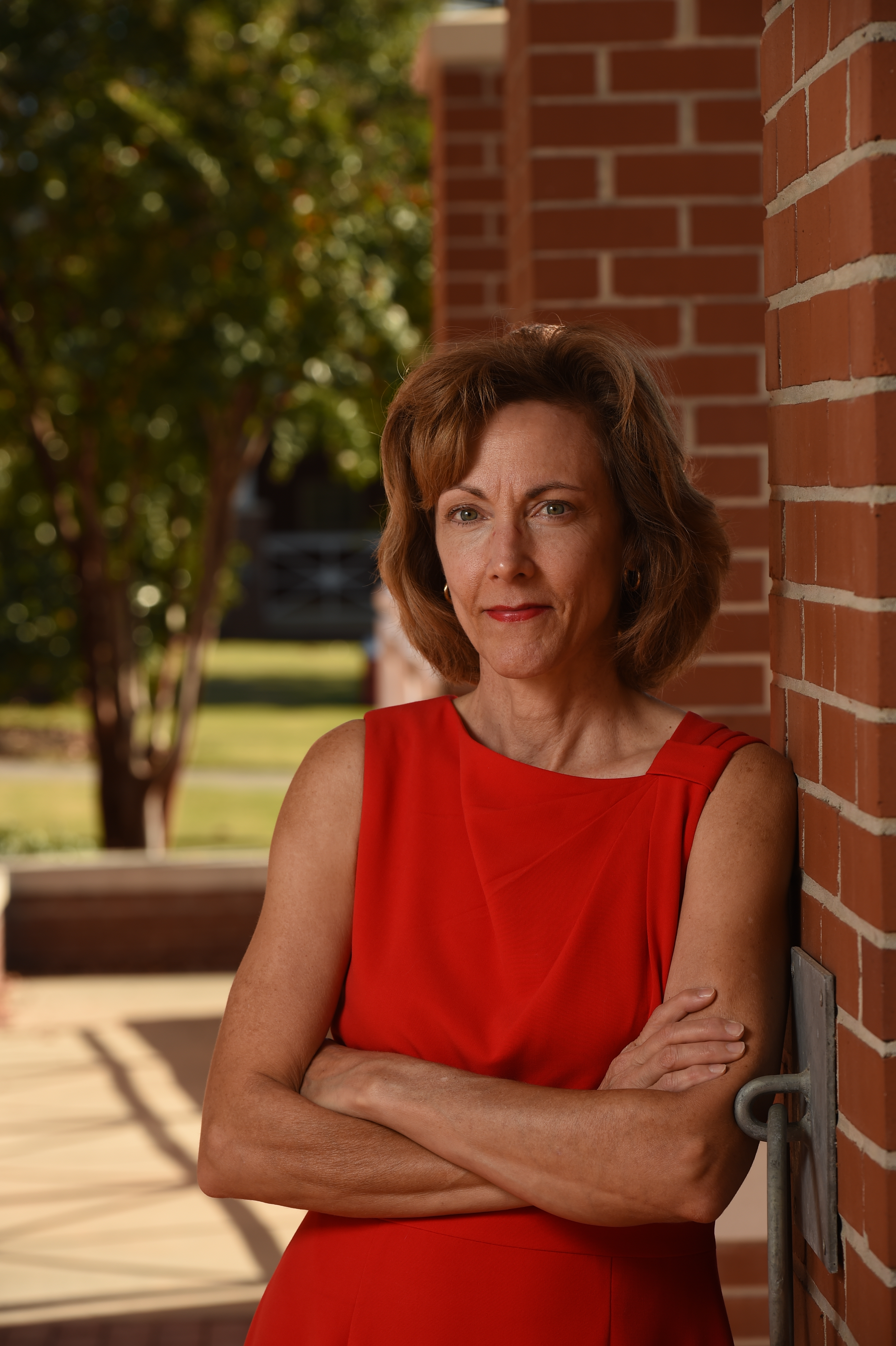 "Dr. Rynders is an exemplary veterinarian who has an unwavering commitment to the health and well-being of all animals at Auburn University.  She sets a high standard for animal care at Auburn, and we are proud that her efforts have sustained our accreditation by the Association for Assessment and Accreditation of Laboratory Animal Care International," said Dean Calvin Johnson. "She has excelled in all aspects of her assignment as University Veterinarian and as the director of the Division of Laboratory Animal Health at the college."
"Beyond her clinical skills and knowledge, Dr. Rynders provides consistent and effective administrative leadership necessary to support a remarkably diverse program of research involving animals of all kinds across the entirety of the AU campus and throughout the state. She is a problem solver, and for that, she is very much appreciated by all who depend upon our animal care programs," remarked Dr. Frank Bartol, associate dean for Research and Graduate Studies.
"The College of Veterinary Medicine is deeply grateful for the support provided by Dr. Gerald Leischuck in establishing the Emily Reaves Leischuck Endowed Distinguished Professorship," Johnson said.  "The Leischuck family has trusted our hospital in the treatment of their beloved cats, Kitty and Tiger, which are memorialized on the Teaching Hospital's Tree of Life.
"Through Gerald's generosity, we will be able to instill in students a greater understanding of the impact that veterinarians can play in providing a high standard of care for companion animals residing in shelters. This was Emily's passion, and because of their shared interests, there could be no better inaugural recipient than Dr. Pat Rynders."
As the University Veterinarian, Dr. Rynders provides institutional-level guidance and oversight which is consistent with federal, state and local laws and regulations related to university veterinary care, animal facilities and animal welfare for Auburn University's Animal Care and Use Program, and provides leadership for AAALAC accreditation for relevant colleges.
As the director of the Division of Laboratory Animal Health, she is responsible for supervision, coordination and oversight of that division within the College of Veterinary Medicine. She serves as an adjunct associate professor in the Department of Clinical Sciences.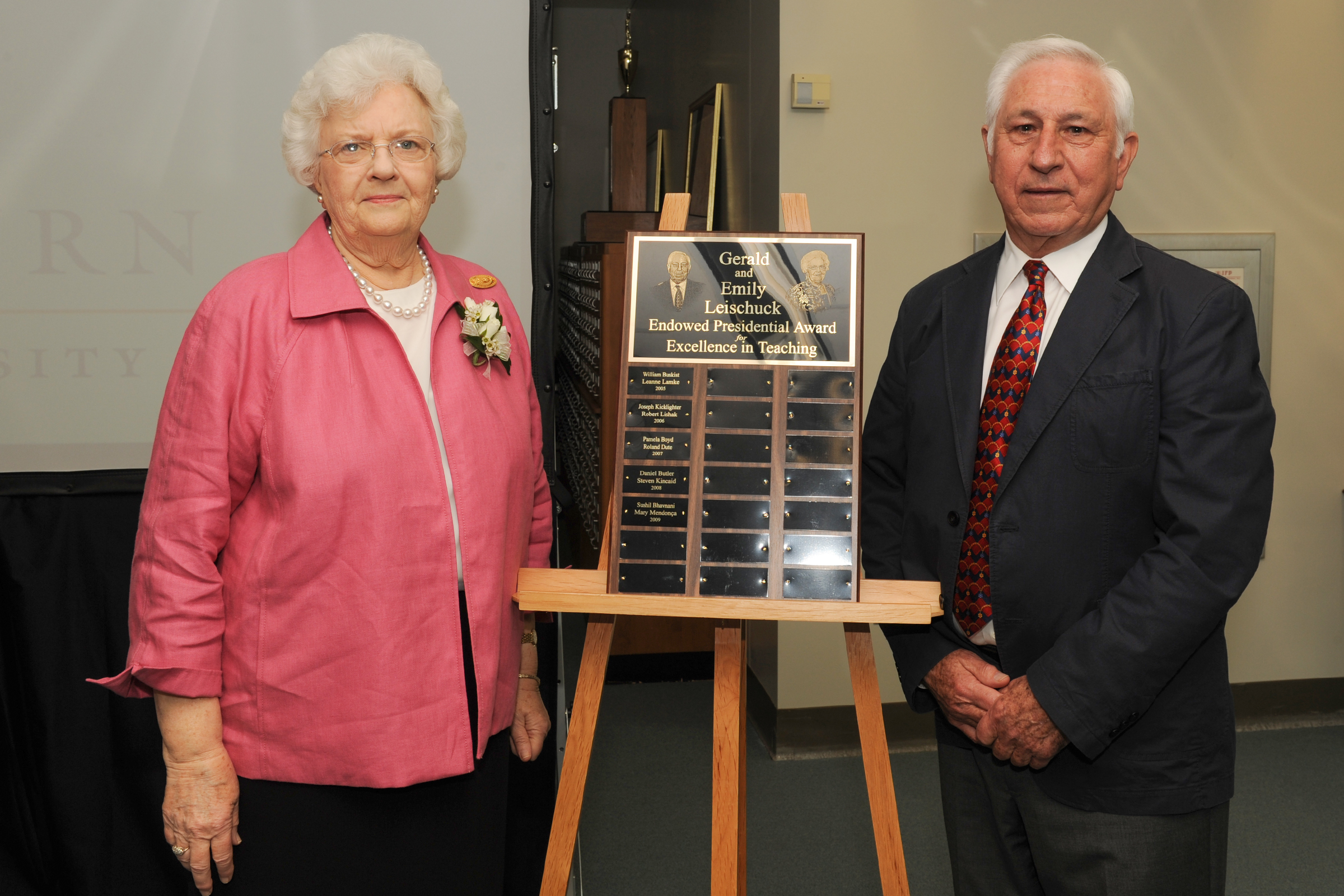 For the past 17 years, Dr. Rynders has served in a leadership position with the Lee County Humane Society, as an ambassador for companion animal health and welfare in the community and a liaison between
the college and the shelter. She served as president from 2007-11. She has facilitated a strong working relationship between the Lee County Humane Society, the Glyde Memorial Shelter and the College of Veterinary Medicine, working to develop and sustain academic courses designed to both benefit shelter animals and to provide shelter based educational opportunities for veterinary students.
It was in this role that Dr. Rynders met, served with and came to know Emily Leischuck. "I saw Emily in action and watched her strike an effective balance between gentility and strength," Dr. Rynders said. "When she needed to speak up, she did, but always in a way that was professional, respected and got the job done. I would like to emulate that."
Emily Reeves Leischuck served Auburn University and the community as an administrator and active service volunteer and philanthropist. Her service to Auburn University began in
1974, spanned more than 20 years, first as Panhellenic Advisor in the Office of the Dean of Women, and for 13 years as Assistant to the President and Board of Trustees, with primary responsibility for planning, organizing and executing a wide variety of commemorative, ceremonial and social events. She passed away in 2013.
Her life was characterized by a warm, graceful and humane outward-directed personality that endeared her to those around her. These traits and her work were recognized formally in 1996 when she was presented the Algernon Sydney Sullivan Award for her "continuing expression of those high qualities which ennoble and beautify living and bind man to man in mutual love and helpfulness." Her service to Auburn University and the broader community was more visibly commemorated in 1998 when Emily Reaves Leischuck Hall, a residence hall for women, was dedicated in her honor. She devoted considerable time and energy to numerous community and professional interests, including the Lee County Humane Society.
She and her husband Gerald, both former educators, met while they were students at Auburn and earned graduate degrees in education from the university in 1964. Gerald began his 35-year Auburn University career in the Office of Institutional Research and also worked with the Office of Planning and Analysis. He served as executive assistant to the president and secretary to the board of trustees.
In 2005, the couple endowed the Gerald and Emily Leischuck Endowed Presidential Awards for Excellence in Teaching to recognize and reward the university's best teachers. The annual awards recognize faculty members who have demonstrated effective and innovative teaching methods and a continuing commitment to student success through advising and mentoring inside and outside the classroom.  The 2016 recipient of this award was CVM faculty member, Dr. Elaine Coleman.
In 2009, they endowed the Emily R. and Gerald S. Leischuck Endowed Professorship for Educational Leadership, which enables the College of Education to recruit and retain educational leadership faculty.