DVM Student Receives Prestigious Equine Award
Kathleen Morriss, a fourth-year student  veterinary medical student, recently received the 2015 Winner's Circle Scholarship, a scholarship for veterinary students who demonstrate a commitment to equine medicine.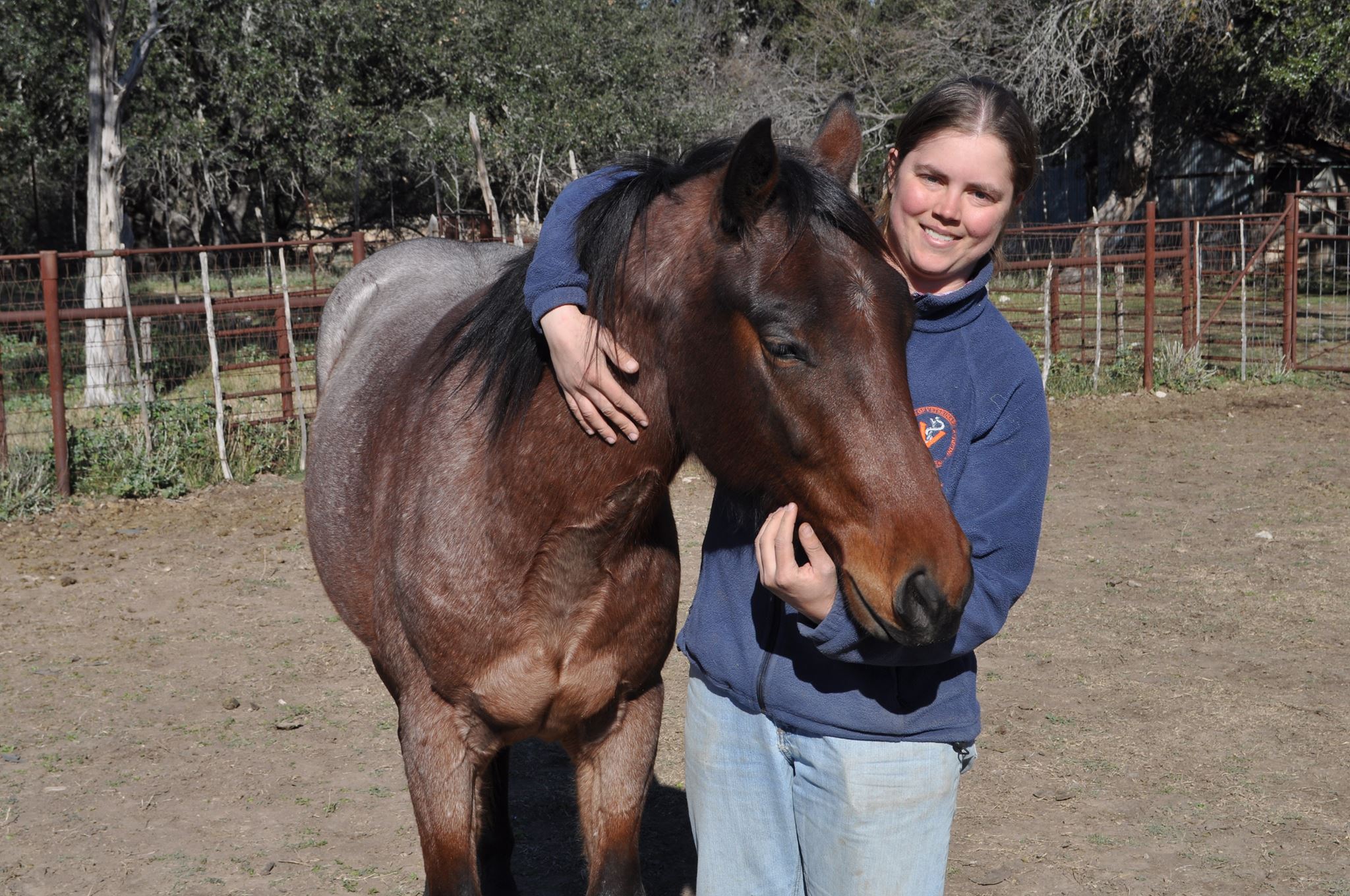 The scholarship is co-sponsored by the American Association of Equine Practitioners' Foundation, Platinum Performance and the Race for Education. The scholarship is open to students who are members of their student chapter of the AAEP. Morriss, from Junction, Texas, was the chapter's president for 2014.
Morriss submitted an essay through the AAEP, which was chosen from amongst three finalists at Auburn to be submitted at the national level. Morriss was one of 27 students from across the nation who won scholarship this year.
Morriss has been in the AAEP since her first year of veterinary medicine, and was motivated to join, as well as pursue veterinary medicine, by her mother, who is a veterinarian, and childhood spent on her grandparents' ranch where the family raises cattle, goats and horses. Morriss has also trained, shown and raised horses all of her life.
Morriss attributes her success to the faculty and staff of the college, as well as her peers in the AAEP chapter for guiding and encouraging her throughout the process.
"One of the great things about Auburn is the amazing faculty. It really is impossible to single out just one or two as being the best. I've gotten to know a lot of them outside the classroom as our student AAEP president through organizing labs for our club," Morriss said.
"Dr. Jennifer Taintor is a great example of the type of clinicians you find at Auburn. She is our student AAEP adviser and goes out of her way to give us the hands on experiences that we really need."
Morriss said she will use the scholarship money to help pay her fall 2015 tuition. Morriss, with the rest of the Class of 2015, is currently undergoing clinical rotations, and is scheduled to graduate next May.
Morriss' career goal is to return to Texas and work get in a mixed animal practice, where she hopes to focus on equine dentistry, reproduction and lameness.