Human Pacemaker Giving Older Dogs like Joe a New 'Leash' on Life
Older dogs with slowing hearts are getting a new 'leash' on life at Auburn University College of Veterinary Medicine, where advanced technology and new treatment protocols have created an emerging cardiology program.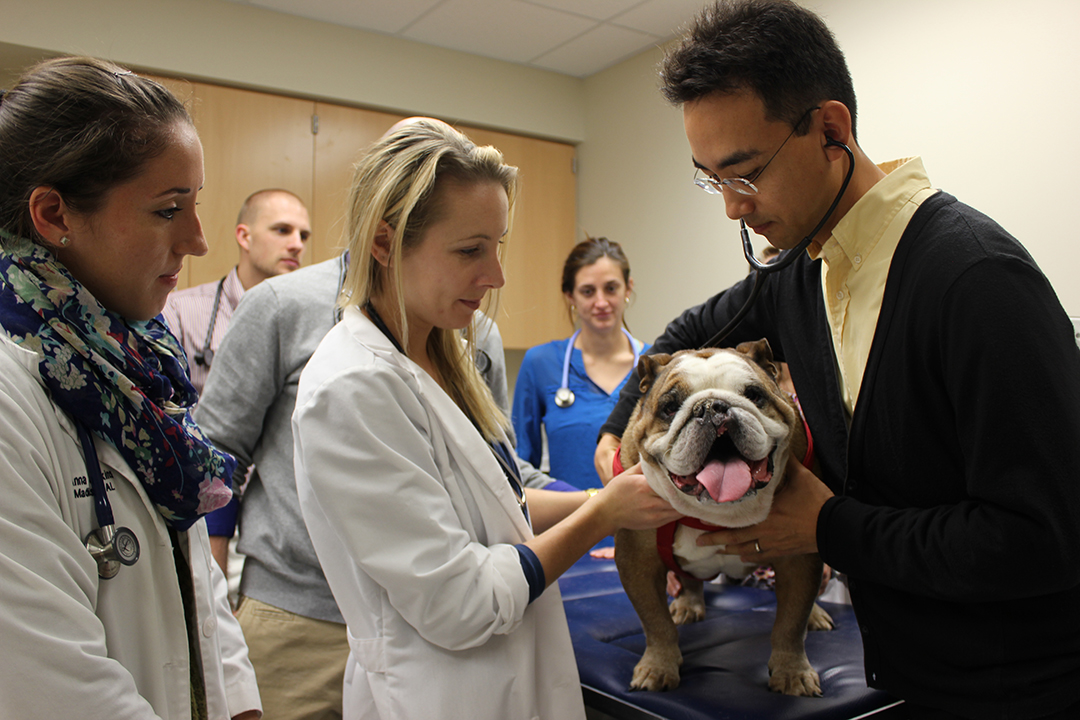 Dr. SeungWoo Jung, assistant professor and clinician in the Cardiology Services of the Wilford and Kate Bailey Small Animal Teaching Hospital, recently placed one of the most advanced pacemaker systems used in humans in Joe, a seven-year-old bulldog, owned by Wayne and MaryAnn Swift of Meridian, Miss.
Because of the technology and faculty expertise, procedures once considered complicated are now becoming routine.
"Pacemaker implantation is not new to veterinary medicine, having been done for the last 30 years," Jung said. "What is relatively new, and the first one at Auburn, was the use of the same type of pacemaker used in human cases, which we implanted
in Joe."
During Joe's recent checkup, tests shows the pacemaker was keeping his heart beating normal. "He's really doing quite well and from this point on, Joe will only need to be seen on a yearly basis," Jung said.
For the Swifts, Joe is a loyal family member, and they had no hesitation to bring him from Mississippi for treatment.
"We were shocked and frightened when they told us what they would have to do," MaryAnn said. "We love that dog dearly, and we know he loves us."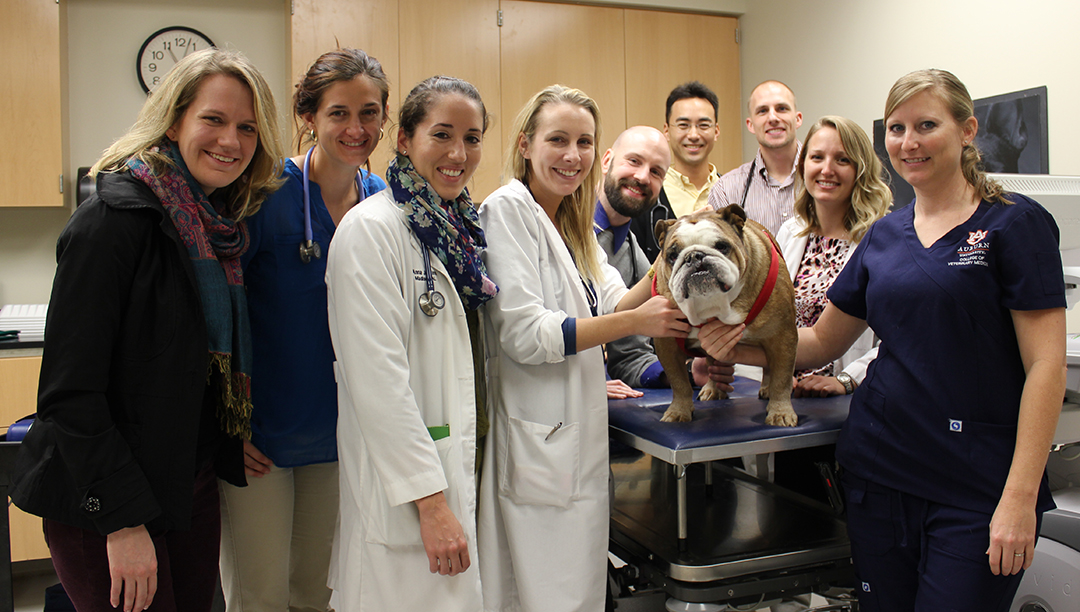 Joe began experiencing fainting episodes and collapsing last this past September, and after visits to a Mississippi veterinarian, they determined the next stop was Auburn's College of Veterinary Medicine.
The Swifts were impressed with the treatment and care Joe received saying, "we cannot praise Auburn enough. They reassured us at all times and kept us informed about what would happen and why. Even if this only gave Joe another two years or so, it would be well worth it."
Pacemakers help monitor and control the heartbeat. A pacemaker will send electrical impulse to the heart to keep the beating rhythm in sync and pumping correctly.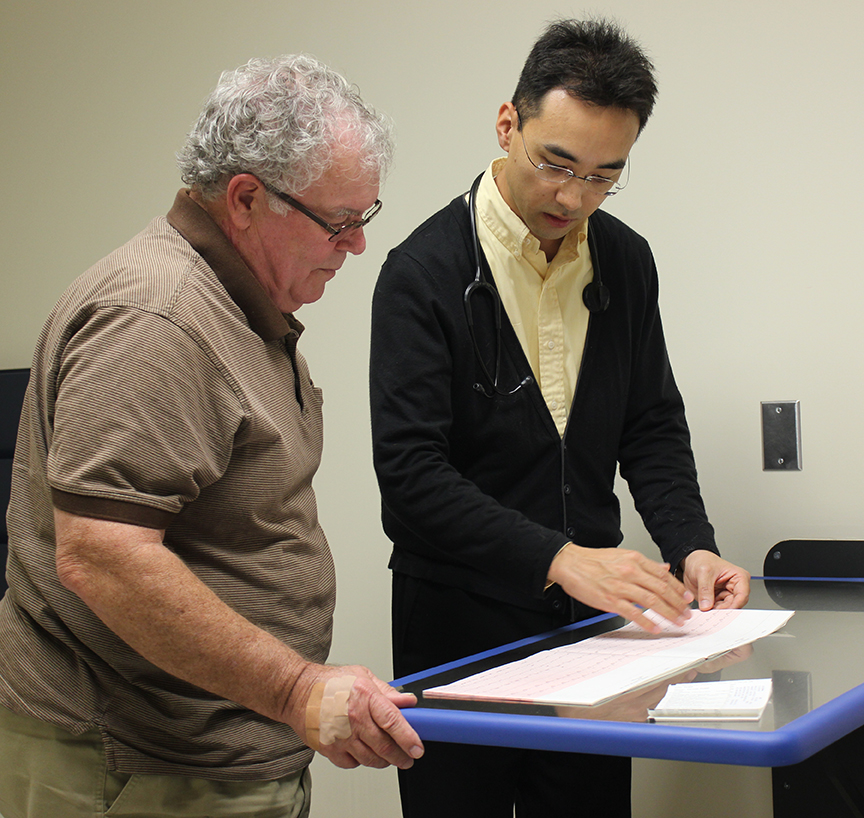 The procedure is similar to the one done in humans. Under anesthesia, a pacemaker wire is threaded through a dog's vessel in the neck to the correct place in the heart. A small incision, made in the back of the shoulder, then allows for insertion of the pacemaker under the skin and connection to the wire.
In the past, Jung said, pacemakers for dogs were older human models, which only regulated the beating of the heart's bottom chamber. Today's human pacemaker regulates the heart's top and bottom chambers, but because of technical challenger, was not typically used in canine patients.
In the last two years, manufacturers have started donating human pacemakers, or offering them to the veterinary cardiology community at reduced costs. "We are able to offer the device at no additional cost to the owner," Jung said. "Dogs are now able to get the most up-to-date pacemaker on the market."