Izenour Following Dream as 2019 Fulbright Scholar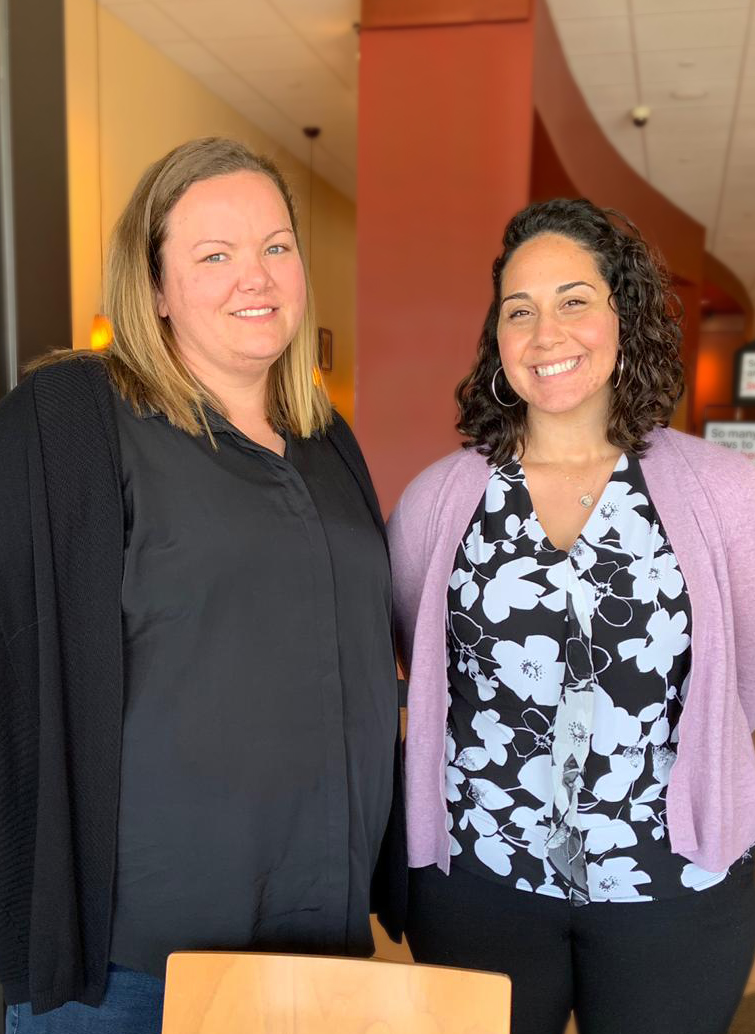 For Auburn doctoral student and 2019 Fulbright Scholarship recipient Katie Izenour, a single trip to the Middle Eastern nation of Jordan opened up an entire world of new possibilities.
It was there that, after eight years working as a government contractor for the U.S. Navy, U.S. Air Force and the Centers for Disease Control in public health epidemiology, the Sarasota, Fla., native envisioned a decidedly different career path, one that combined her empathy for animals and her desire to help them—particularly those in developing nations—with a public health aspect that has implications for human health as well.
"I was on vacation in the city of Petra in 2015, and I couldn't help but notice the open sores on the cart horses there, " Izenour recalls. "I felt badly for them because they didn't get much, if any, care, and being an epidemiologist I recognized the additional danger of transmission of illnesses to their handlers. It was there that my whole idea of working with underserved animals took root."
Izenour returned to her cubicle at the CDC, but took another step in the direction that would eventually lead her to Auburn when she took a leave of absence in 2016 to volunteer with a program rehabilitating sloth bears in Agra, India, and as an assistant in an animal shelter in Cairo, Egypt.
While in India working with the bears, many of which were infected with tuberculosis, she envisioned a research project studying the incidence of transmission of the disease to the rehabilitation center personnel working closely with them. Such diseases, shared between humans and animals and readily transmitted back and forth, are labeled "zoonotic." It was an area Izenour realized was of particular importance in the developing world and was the project she used to apply to the Ph.D. program in the Auburn College of Veterinary Medicine's Department of Pathobiology, seeking to combine her undergraduate degree in biomedical science and master's in epidemiology—both degrees focused on human health—with a Ph.D. centered on animal health.
She came to Auburn in May 2019 with the encouragement of Dr. Frank Bartol, associate dean of research and graduate studies and interim director of the Scott-Ritchey Research Center, and Dr. Sara Zohdy, who holds a joint appointment as assistant professor of pathobiology in the College of Veterinary Medicine and disease ecology in the School of Forestry and Wildlife Sciences.
This fall, after her hope of working with sloth bears ended due to permitting difficulties with the Indian government, she applied and was accepted for a Fulbright Scholarship to study zoonotic pathogens in domestic animals at Cairo University, where she once volunteered. The Fulbright Program is the flagship international educational exchange program sponsored by the U.S. government and is designed to build lasting connections between the people of the United States and the people of other countries. While in Egypt, she will work with Dr. Fayez Salib of the Cairo University veterinary faculty.
"I cannot express my gratitude enough to both the U.S. and Egyptian governments for working together to afford me this opportunity," Izenour says. "I believe the Middle East is particularly underrepresented in international conversations about public health preparedness and response and I hope my research on zoonotic infectious diseases will fill valuable knowledge gaps and provide a platform for other organizations to collaborate with Egypt.
"I don't expect to change the world overnight," Izenour continues, adding that she hopes to one day continue her new career path with either the World Health Organization or the United Nations. Her ultimate dream would be to help establish an animal sanctuary that could provide training opportunities for veterinarians in developing nations. In the meantime, however, she will spend nine months in Egypt, then return to Auburn to complete her doctorate based on her Fulbright research. "I also hope to use the data I gather as a platform for advocacy to help encourage the provision of more resources to improve outcomes for both animals and humans in Egypt and the Middle East," she says.
"Katie is an exceptional student and scientist," says Dr. Zohdy, who serves as her advisor. "She brings with her years of experience in the public health sector, so her passion to merge her human health experience with a Ph.D. from a college of veterinary medicine is very progressive. Katie really embodies the 'One Health' initiative. We are honored to have her representing the U.S. and Auburn as a Fulbright Fellow and our ultimate hope is that Katie's research can be used to improve medical and veterinary outcomes in Egypt and elsewhere."
###
Mike Jernigan – College of Veterinary Medicine