Southeastern Raptor Center to Release Bald Eagle in Eufaula June 2
The Southeastern Raptor Center, or SRC, in conjunction with the state of Alabama, will be releasing  a young, healthy bald eagle on Saturday, June 2 in Eufaula.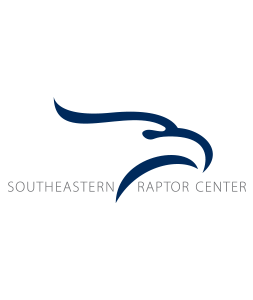 The release is scheduled for 10 a.m. at Old Town Creek Park in Eufaula and is open to the public. Rachel Hamby, a volunteer at the center, will release the eagle.
The orphaned fledgling was found in the Eufaula area and brought to the Southeastern Raptor Center, a division of the Auburn College of Veterinary Medicine, on Feb. 6. The center's policy is to release birds back into the wild near where they were found.
The eagle was monitored and cared for by SRC staff, who were careful not to imprint it so it could return to the wild. To learn more about its care, and that of other birds of prey, go to the center's webpage,www.auburn.edu/raptor, and click on Case Updates. This eagle's case number is 2018-035.
###
The Southeastern Raptor Center has a mission of education and rehabilitation. Through hundreds of educational programs each year around the Southeast and healing injured birds of prey and releasing them back into the wild, the center promotes wildlife conservation for the U.S. Fish and Wildlife Service and the Auburn University College of Veterinary Medicine.
###
Auburn University is a nationally ranked land grant institution recognized for its commitment to world-class scholarship, interdisciplinary research and an undergraduate education experience second to none. Auburn is home to more than 29,000 students, and its faculty and research partners collaborate to develop and deliver meaningful scholarship, science and technology-based advancements that meet pressing regional, national and global needs. Auburn's commitment to active student engagement, professional success and public/private partnership drives a growing reputation for outreach and extension that delivers broad economic, health and societal impact. Auburn's mission to educate, discover and collaborate drives its expanding impact on the world. www.auburn.edu