Teaching Hospital's Oncology Service Offers New Options for Cancer Treatment
Treatment for pets with cancer has many similarities with human cancer treatment, now more so that new drug therapies are available for animal patients.
The Oncology Service in the Wilford and Kate Bailey Small Animal Teaching Hospital at the Auburn University College of Veterinary M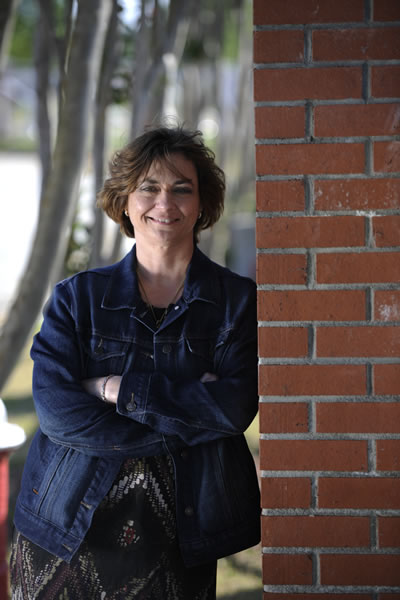 edicine has expanded its treatment options to include these new drugs as well as ongoing clinical trials, all with the goal of providing animals with the best care available.
Dr. Annette Smith, the Robert and Charlotte Lowder Distinguished Professor of Oncology and director of the teaching hospital's Oncology Service, says these new drugs will help diversify the treatment options available for animal patients, and potentially offer effective results when other treatments fail.
"These things are important because they give us another tool to use, a method that might work where others have failed," said Dr. Smith, a board-certified oncology veterinary clinician. "Since a few are in funded clinical trials at this stage, they can also help keep the costs down for clients."
Paccal Vet – CA1, or Paclitaxel, is used to treat late-stage mammary cancer in dogs. Paclitaxel has been used in the treatment of cancer in humans for more than 20 years, and is now beginning to see circulation in its veterinary form. It is the only Food and Drug Administration conditionally approved drug to treat squamous cell carcinoma and mammary carcinoma in animals.
Since Paccal Vet is still considered to be in the clinical trial stage, clients who opt to use it for their pets may qualify for free treatment. Dogs must have been untreated with any other form of cancer therapy before they qualify to use Paccal Vet.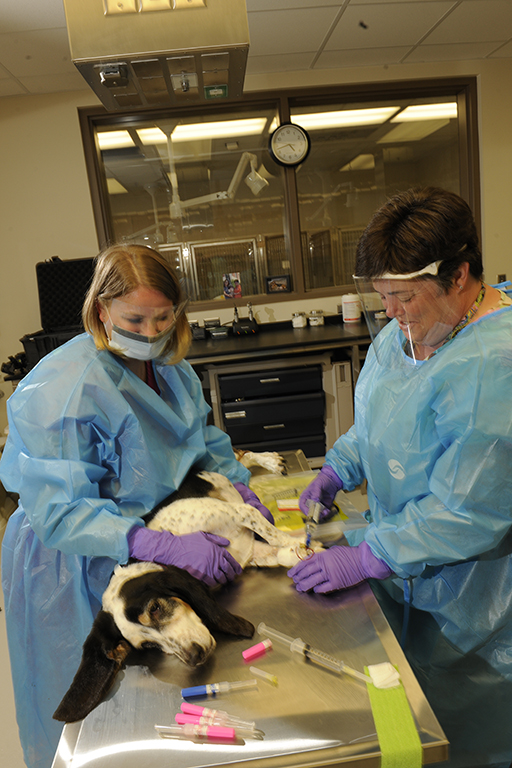 The second drug, similar to Rituximab used in human lymphoma cases, is approved for use in T-cell lymphoma cancers in dogs, Dr. Smith said. This drug is ideally used with standard chemotherapy regimens. The drug is being offered at a discount during the period of time that further evidence of treatment effectiveness is being monitored and reported to the company.
The Oncology Service of the Bailey Teaching Hospital currently has another clinical trial for cancer treatment made available to animal owners who wish to try alternative treatments. It is for the human drug vinblastine, which is now being tested for its effectiveness in lymphoma. It has been commonly used in treatment for various cancers in dogs; however, it has not been examined as a first-line therapy for lymphoma. Clients who agree to use vinblastine to treat a pet for lymphoma will receive one free dose of chemotherapy treatment; for all future chemotherapy sessions costs will apply.
The Oncology Service works to identify new treatment options for patients. For more information about our clinical trials, click here.