The Cary Legacy book chronicles veterinary medicine in the South, Alabama
College of Veterinary Medicine students pass by a portrait of Charles Allen Cary in Greene Hall almost daily, and the college's library is named for the college's founding dean, yet Cary's monumental achievements in public health and veterinary medicine are fading.
A recently published book, The Cary Legacy: Dr. Charles Allen Cary, Father of Veterinary Medicine at Auburn and the South, authored by Sam Hendrix, is reminding students, alumni and the veterinary medical profession of Cary's significant contributions. The book thoughtfully chronicles Cary's illustrious and pioneering career as the father of veterinary medicine in the South.
The undertaking involved a more than two years of research and writing, according to Hendrix, who retired from the college in 2013 after a successful career in communications and development.
"This has been practically a full-time effort—and a really rewarding effort—to write about Dr. Cary," Hendrix said. "I got the idea that Dr. Cary's story and his legacy would make a good book while my wife, Mary Ellen, and I were at the Cary House in Auburn during a Christmas Tour of Homes event in 2015. His story is too important to Auburn to be forgotten."
Hendrix said his work at the college gave him an introduction to Cary, especially his work launching the veterinary medical program at Auburn and in fighting deadly diseases in the Southeast.
"My real introduction to Dr. Cary was in spending time with Dr. Gary Beard, who was for several years the assistant dean
at the College of Veterinary Medicine. He gave me an appreciation for Dr. Cary and all that he did for veterinary medicine and public health in Alabama and throughout the South."
An Iowa native, Cary came to Auburn as a member of the faculty at what then was the Agricultural and Mechanical College of Alabama. Over his 43-year career, he launched a veterinary science program that became the first degree-granting veterinary college in the South. He became its founding dean and, in addition to developing a robust and productive veterinary medicine program, he helped pioneer numerous programs in the realm of public health, such as meat and milk inspections, that helped to save human and animal lives and contributed to the well being and health of the economies of the state of Alabama and the South.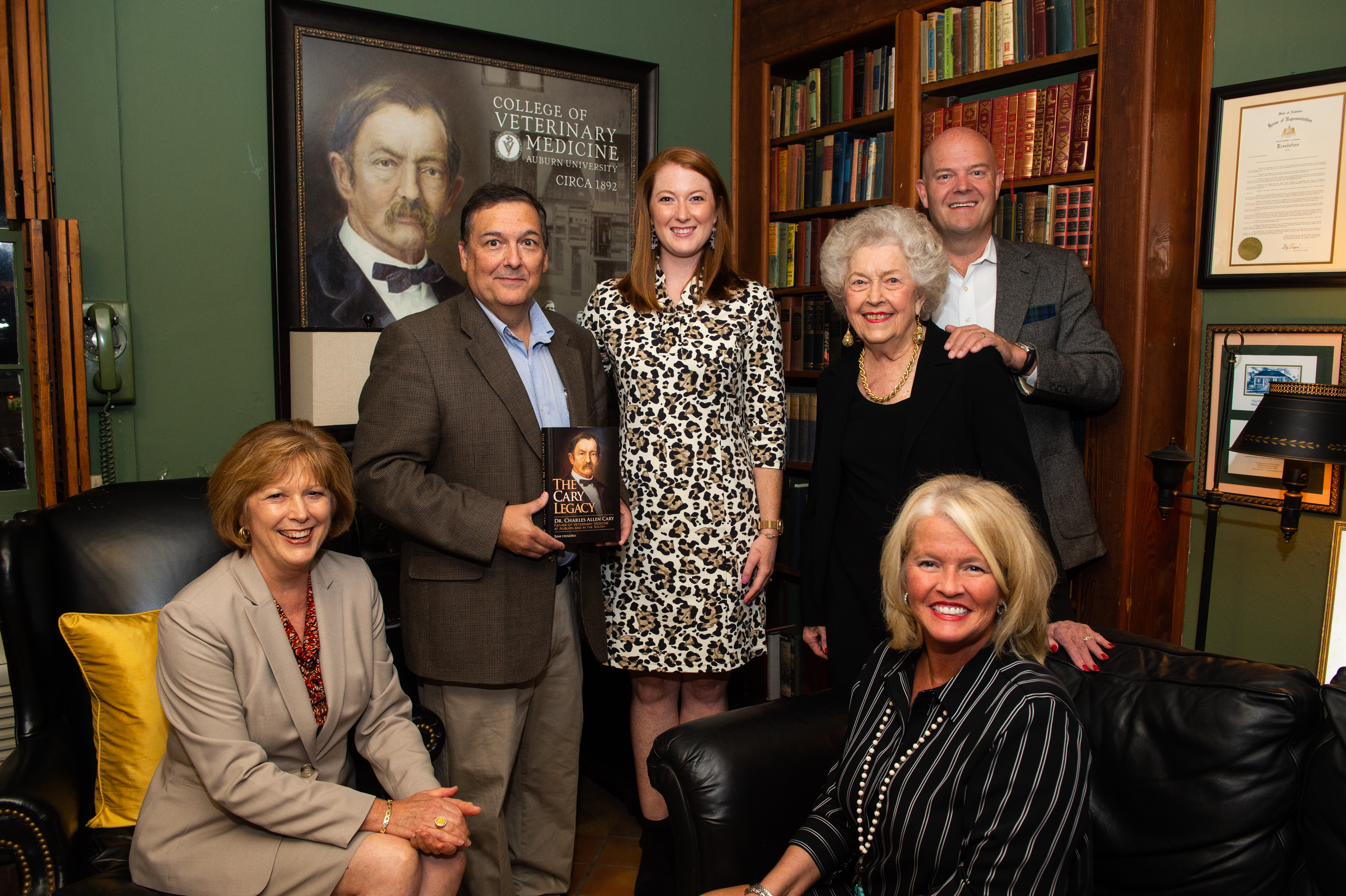 "This is one of the best manuscripts I have read," writes Leah Rawls Atkins, Alabama historian and director emerita of the Center for the Arts and Humanities at Auburn. "The research is thorough and exhaustive. The story is entertaining and enlightening, and [the book] represents a significant contribution to the knowledge of Auburn University and its veterinary history."
The Cary Legacy was released during the College of Veterinary Medicine's 2018 Annual Conference in October and the J.T. Vaughan Equine Conference. Books can be purchased at the Auburn University Bookstore.