Three veterinary summer camps offer 100 youth the first-hand experience of being a veterinarian, giving them an early insight into a potential career field.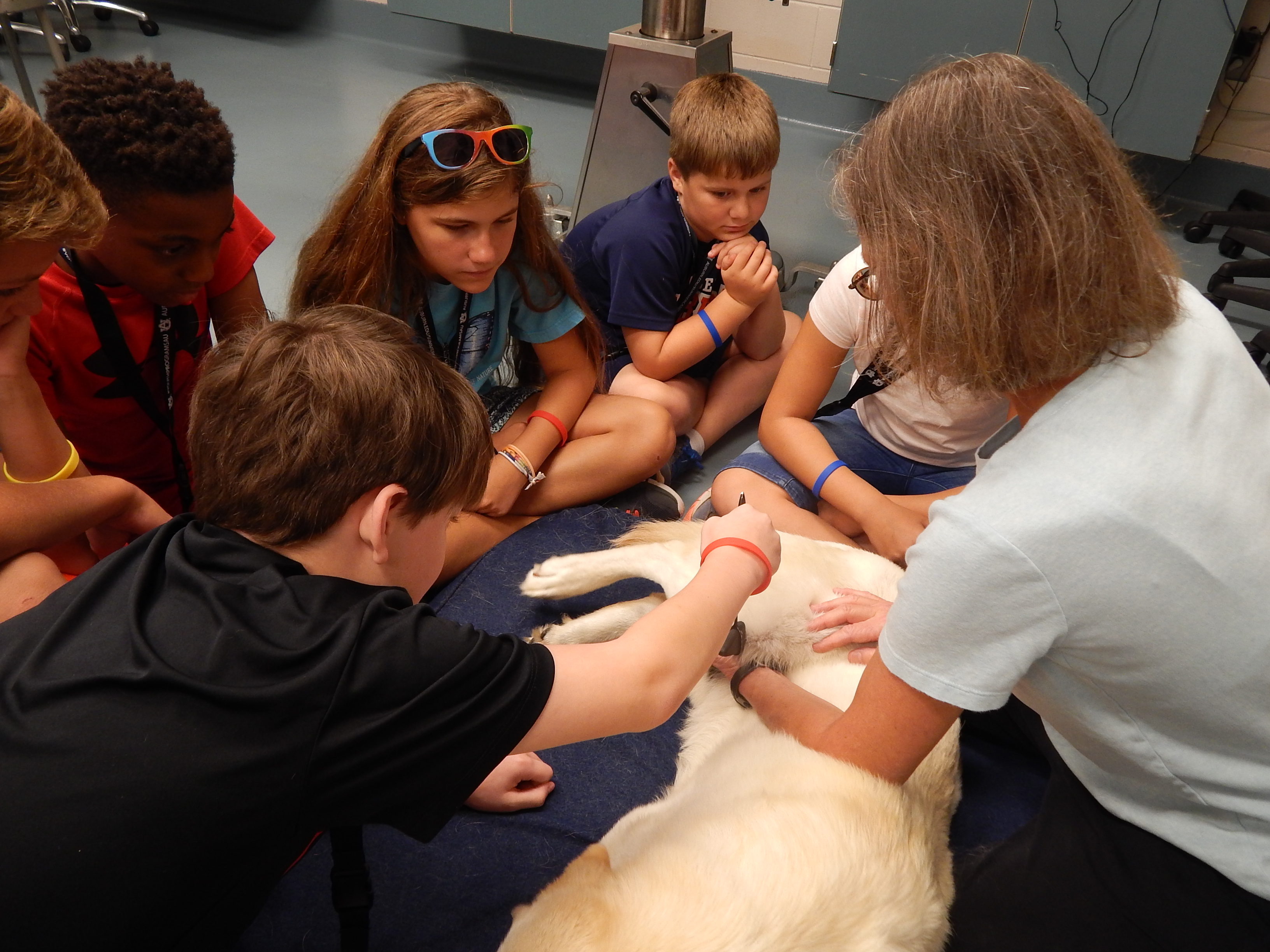 Students grades 6-12 are participating in camps at Auburn University's College of Veterinary Medicine, in partnership with Auburn's Office of Professional Continuing Education. The camps are popular, are booked months in advance of the deadline, and are full for 2017.
Two Senior Veterinary Camps, one for 9th to 11th graders and one for high school begin June 12-16, and a Junior Veterinary Camp, for 6th to 8th graders will be July 10-14.
All three Veterinary Camps are conducted by second-year veterinary students, faculty, and staff and offered to students interested in the field of veterinary medicine.
Head counselors Jamie Leistner and Virginia Stilwell, both third-year veterinary students, jumped at the chance to be involved in Vet Camp this year after serving as camp counselors last year.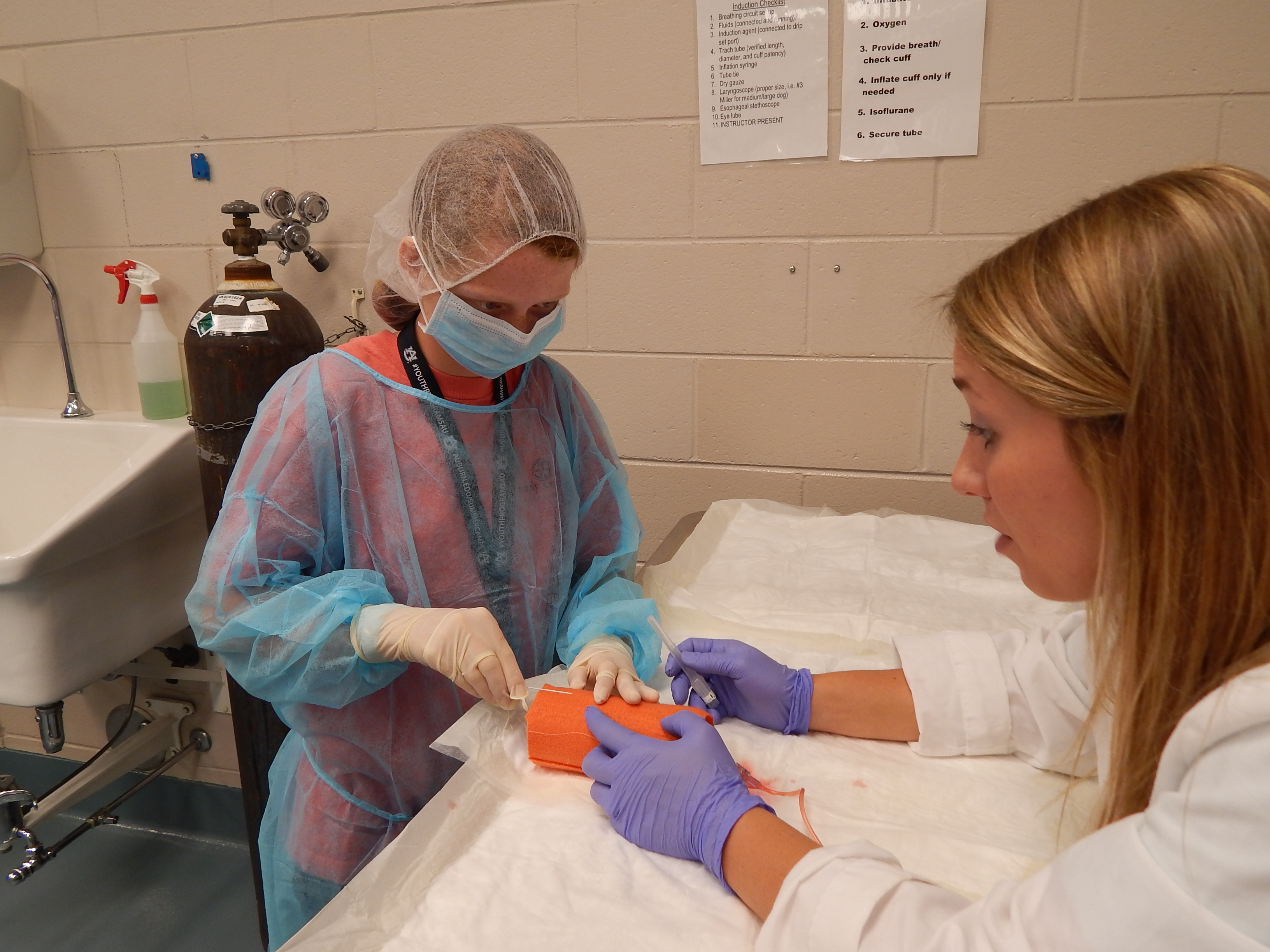 "I was involved in Vet Camp as a counselor last year, and I absolutely fell in love with everything about it," said Leistner, from Ashland, Ky.
"I was excited to be able to teach the campers about veterinary medicine and to be able to show them a bit about the school that I love, but what I didn't realize was that these are some of the most amazing kids. They have so much passion and drive and aren't even 18 years old!"
Stilwell agreed. "I jumped at the opportunity. It is a privilege to represent Auburn's College of Veterinary Medicine in this capacity and share my passion for this profession with the kids.
"I hope to instill in the students a respect for the veterinary profession and curiosity for the world around them."
Leistner says the goal of vet camp is "to help students grow in their passion and knowledge of veterinary medicine. They know they love animals and science, but I want to show them how much more than that there is to vet med.
"I also want them to see how passionate all of us (the counselors are) and that they are not alone in having such a definite goal at a young age to become a veterinarian. They already have such an intense desire and work ethic, and I hope to help them keep that because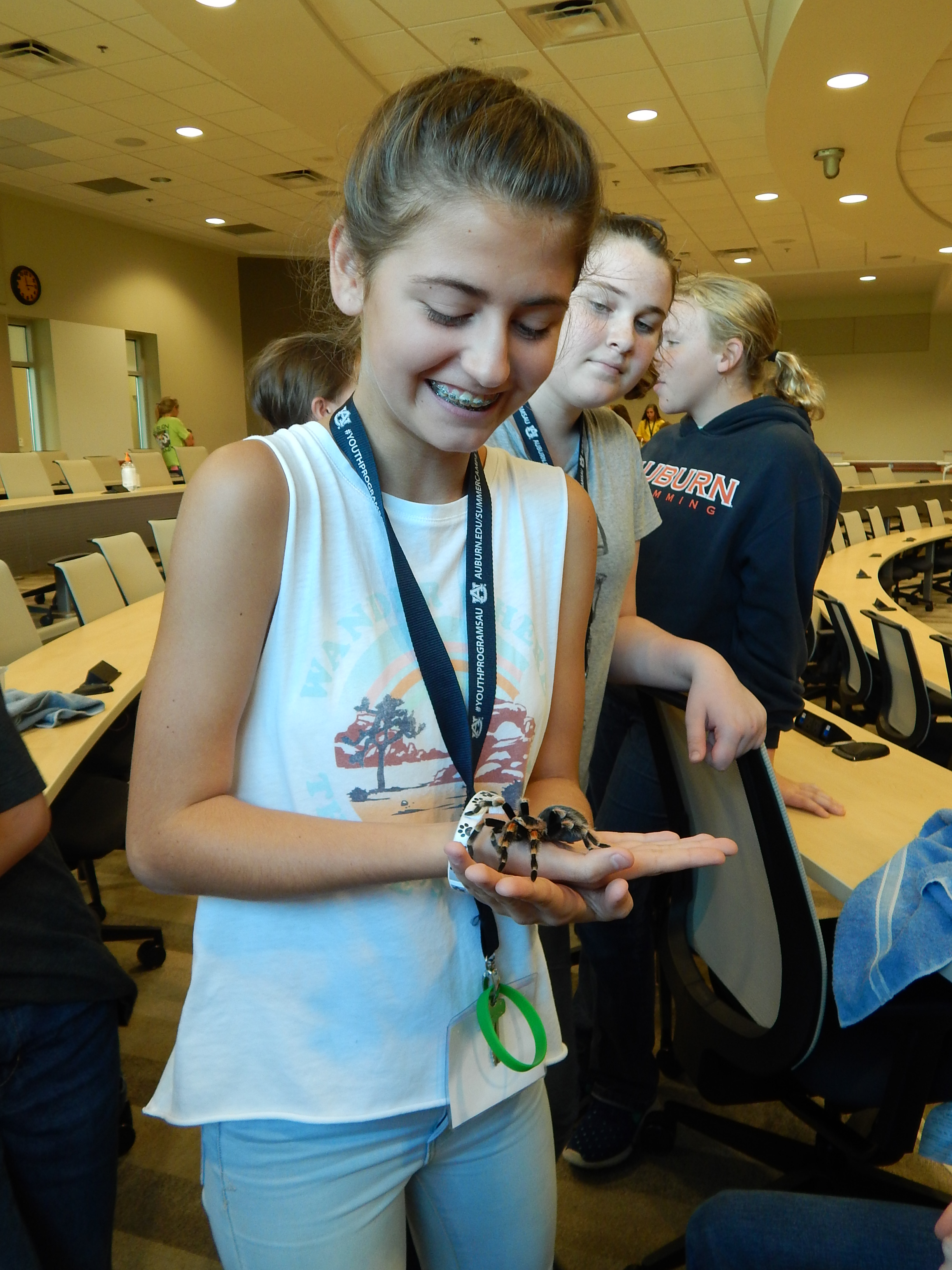 they will be great future vets."
Stilwell, from Manassas, Va., says her love of veterinary medicine began early in life through reading James Herriot stories. "I was struck by how the profession encompassed compassion toward both people and animals. As I grew up, and gained experience in the field, I knew I wanted to be a part of this profession that was both personally challenging and rewarding."
Students at all sessions will learn about veterinary medicine first-hand in classrooms, laboratories, and outdoor facilities.
Camp participants also will learn about the college's Southeastern Raptor Center, Canine Performance Sciences, Auburn's detection dog program, as well as tours of the equine, dairy and beef units. They learn about public health, wildlife, anatomy, imaging, and first aid, as well as gain valuable mentoring about veterinary careers.