Veterinary Medicine Commencement Ceremony May 8
Auburn University's College of Veterinary Medicine will award 120 professional DVM degrees during the college's 111th commencement on Tuesday, May 8. The ceremony will begin at 6 p.m. in Auburn Arena.
In addition, 14 Masters of Science in Biomedical Science (thesis and non-thesis) will be conferred and eight candidates will be awarded the Doctor of Philosophy in Biomedical Science.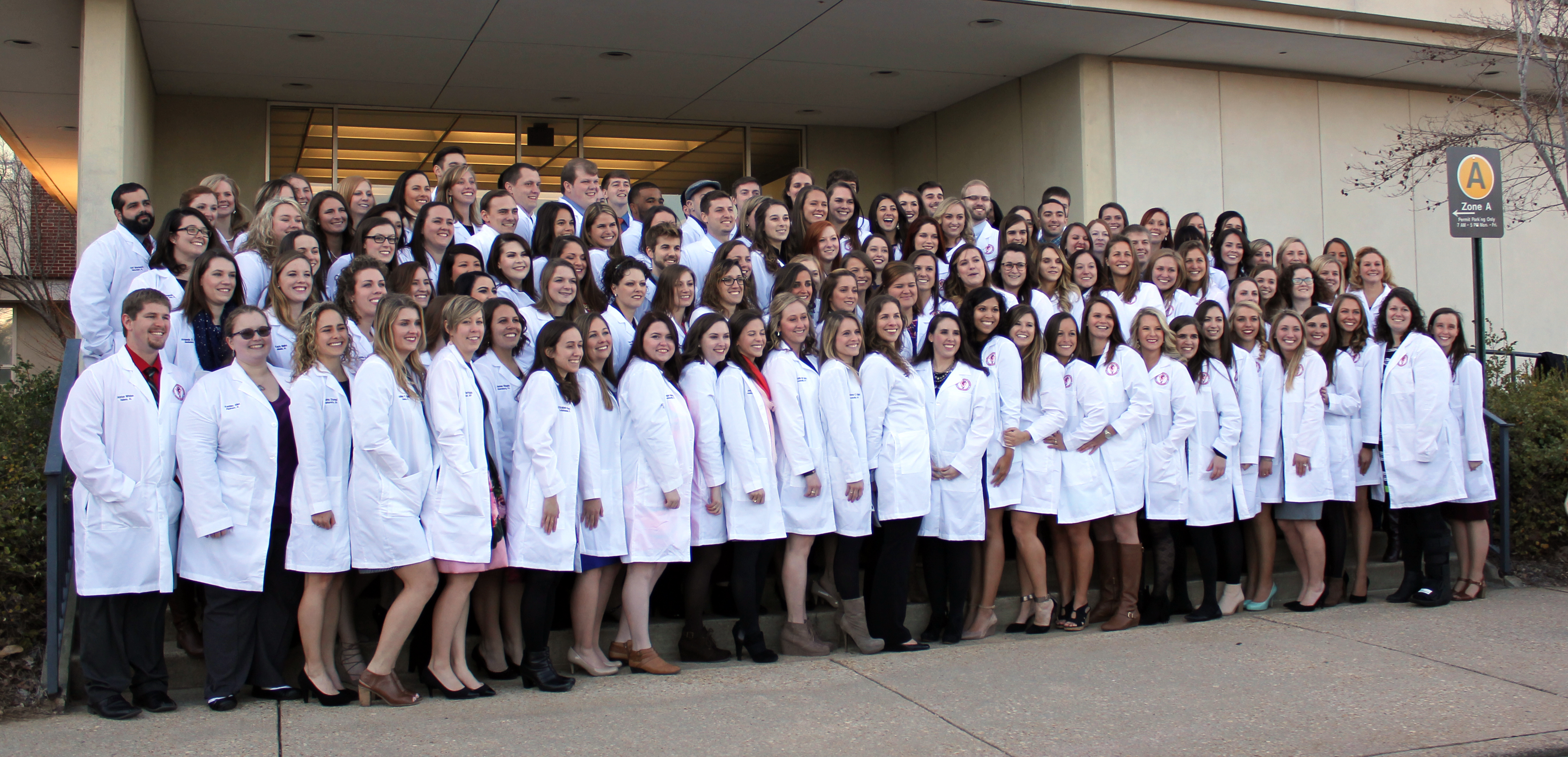 The 120-member DVM class includes 42 students from Alabama and 39 students from the Commonwealth of Kentucky. The remaining 39 at-large students hail from 15 states: Florida, Georgia, Indiana, Louisiana, Massachusetts, Minnesota, North Carolina, New Hampshire, New Jersey, New York, Pennsylvania, Tennessee, Texas, Virginia and Wisconsin.
Ten members have chosen to follow in the professional footsteps of their parents, and will be recognized during the hooding ceremony.
With this graduation, the College of Veterinary Medicine will have awarded 6,896 degrees.
The 2018 commencement address will be given by Auburn University President Steven Leath, who became the university's 19th president on June 19, 2017.
Prior to arriving at Auburn, Dr. Leath served for more than five years as president of Iowa State University (ISU), one of the nation's top research institutions with an international reputation in science and technology. While he was president, Iowa State achieved its highest student graduation rate, lowered student debt, grew research expenditures, set fundraising records and secured the university's largest private gift for an academic facility. He also led efforts for the 200-acre expansion of ISU's research park, creating new jobs and attracting new companies, industry partnerships and government collaborations.
Dr. Charles Ashwander, president of the Alabama Veterinary Medical Association, will administer the Veterinarian's Oath, and representing the Kentucky Veterinary Medical Association will be Dr. Doug Peterson, the organization's current president.
# # #
The College of Veterinary Medicine is the South's original and nation's seventh oldest veterinary medical program, celebrating 126 years. We prepare individuals for careers of excellence in veterinary medicine, including private and public practice, industrial medicine, academics, and research. The college provides programs of instruction, research, outreach, and service that are in the best interests of the citizens of the state of Alabama, the region, the nation, and the world.
(Janet McCoy)