Veterinary Students Collecting Money for Louisiana Flood Animals, Victims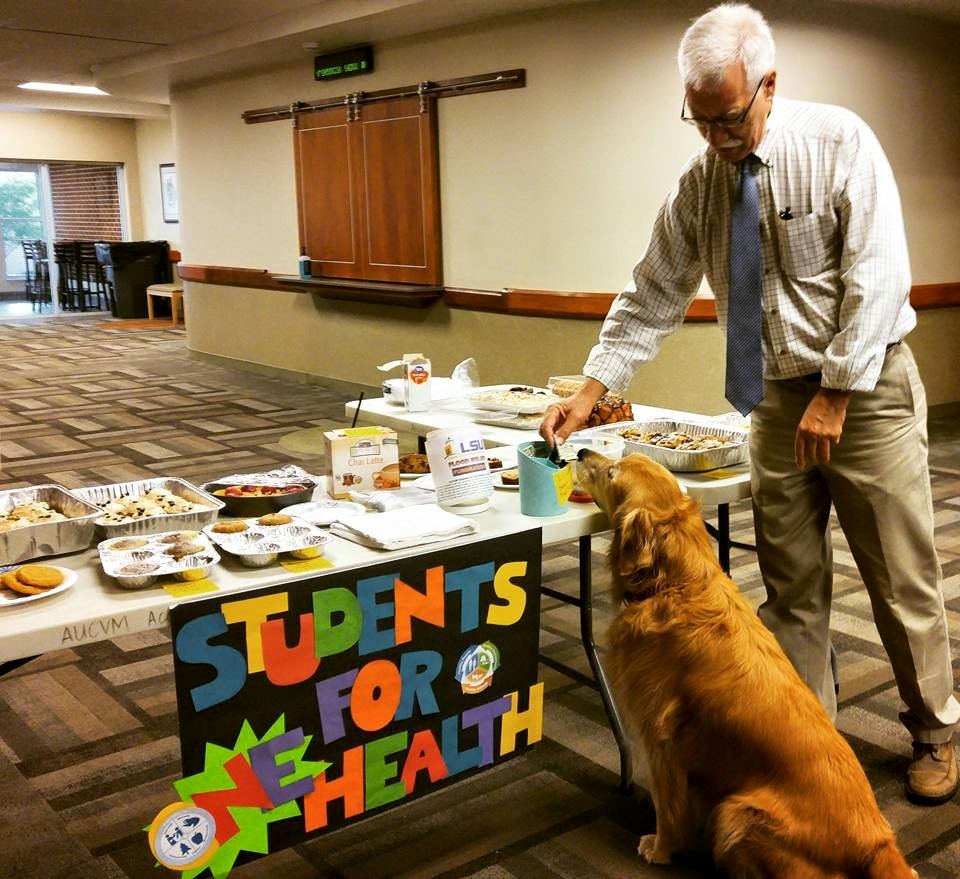 Auburn College of Veterinary Medicine students are helping out colleagues and victims of the historic flooding in south Louisiana by collecting gift cards and monetary donations to send to the Louisiana State University School of Veterinary Medicine.
Veterinary students Allison Siu, a second-year student from Louisville, Ky., and Christa Ray, a third-year student from Chelsea, Ala., working on behalf of the student organizations, Student Chapter of the American Veterinary Medical Association and Students for One Health Club, reached out to LSU to help.
"Veterinarians in the community, including veterinary faculty, staff and students at the Louisiana State University School of Veterinary Medicine, have been significantly impacted," Siu said. "Some have lost their entire homes.
"Many animals and pets have been displaced and are in need of care."
The veterinary students learned that physical goods are not currently needed because of the challenge of storing the items, but gift cards are so physical items can be purchased.
CVM students are collecting gift cards and holding a bake sale to raise money.
Those not on the veterinary campus can still give — gift cards can be dropped off at the Veterinary Education Center or people can give online.
To help animals being treated by the LSU School of Veterinary Medicine, a Go Fund Me site has been set up to pay for the medical and surgical care of animals presented to the LSU Veterinary Teaching Hospital. Many owners, who lost everything in the floods, cannot afford to pay for their animals' care. Give online here.
Gift cards are being collected until Friday, Sept. 2 and delivered to LSU.
The LSU veterinary school, along with the Louisiana State Animal Response Team (LSART) are working to rescue and care for animals affected by the flooding, as well as assisting faculty, staff and students who were impacted by the floods.
LSU veterinary faculty, staff and students, students, as well as members of the public, have stepped up to rescue and care for animals. The LSU SVM/LSART teams have rescued, organized shelters and have treated more than 1,500 animals – dogs, cats, horses, cattle, goats, birds and other small animals – from flooded areas in Livingston and East Baton Rouge Parishes.
For more information on relief efforts, read more here.