VetMed, Autodesk, and Gen9 Collaborate to Create Longest Synthetic Virus for Cancer Research
Synthetic DNA virus used in canine research will inform the development of human cancer therapies, could
revolutionize approach to personalized medicine for cancer treatment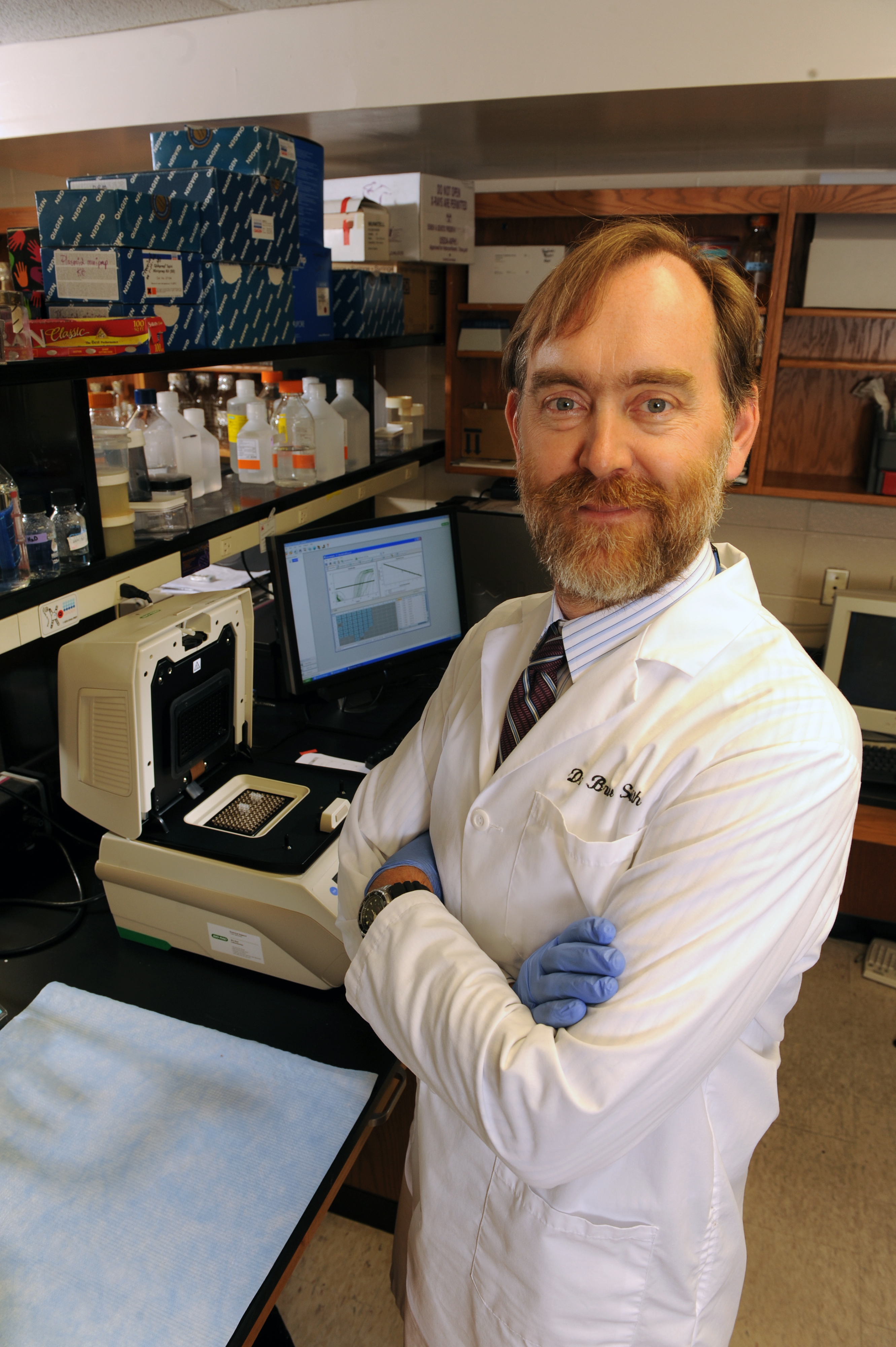 Gen9, a pioneer in the development of scalable technologies for synthesizing and assembling DNA, in partnership with Auburn University and Autodesk, today announced the successful manufacture of a synthetic viral genome for canine bone cancer research. The sCAV2 virus, measuring over 34,000 base pairs in length, is the longest functional virus synthesized by scientists for oncology research.  The sCAV2 virus is a conditionally replicative adenovirus (CRAd), or a class of oncolytic viruses, that selectively targets and destroys tumor cells, avoiding healthy cells in the process.
A team of clinicians and scientists led by Dr. Bruce Smith at Auburn University's College of Veterinary Medicine will use the synthetic virus in clinical trials to evaluate therapeutic treatments in dogs with osteosarcoma, a type of bone cancer with a survival rate of less than 10%.
"Our concept is taking personalized medicine to precision medicine. The technology to create a new virus by synthesizing it is a huge leap, but the ability to then make a customized virus tailored to the specific needs of each patient will be transformative," said Dr. Smith, V.M.D, Ph.D., a professor in the Department of Pathobiology and director of the Auburn University Research Initiative in Cancer (AURIC). "This could change the way we fight cancer. It is that revolutionary."
Gen9's BioFab® DNA synthesis platform was utilized in the synthesis of the sCAV2 oncolytic virus. By leveraging the technology's ability to manufacture hundreds of megabases of high-quality long-length synthetic DNA, the timeframe for development was reduced from months to weeks, enabling Dr. Smith and his team to drastically accelerate their research. Using a synthetic approach also opens up the possibility of the rapid creation of therapeutic viruses tailored to specific patients' needs.
"The construction of this viral genome is a tremendous step for DNA synthesis and its application to therapeutics research," said Dr. Devin Leake, vice president of Research and Development at Gen9. "Our partnership with Autodesk and Auburn sums up what fundamentally excites us the most about the field of synthetic biology and what we do here at Gen9—collaborating with world-class scientists on the groundbreaking research that is shaping the future."
"At Autodesk, we've been prototyping the '3D printing' of medicines for several years," said Andrew Hessel, distinguished research scientist in the Autodesk BioNano Research Group, and the catalyst behind the project. "This work demonstrates that personalized, made-on-demand therapies are within reach, and our efforts in combatting cancer in dogs could lead the way in next-generation care."
###
About Autodesk


Autodesk makes software for people who make things. If you've ever driven a high-performance car, admired a towering skyscraper, used a smartphone, or watched a great film, chances are you've experienced what millions of Autodesk customers are doing with our software. Autodesk gives you the power to make anything. For more information visit autodesk.com or follow @autodesk.
About Gen9

Gen9 is the premier next-generation gene synthesis company focused on high-quality, high-throughput, automated production of DNA constructs. The Gen9 technology allows for the lowest-cost and highest-quality DNA constructs commercially available. Founded by world leaders in synthetic biology, Gen9 aims to ensure the constructive application of synthetic biology in industries ranging from enzyme and chemical production to pharmaceuticals and biofuels. Gen9 is powering the synthetic biology revolution from our headquarters in Cambridge, Massachusetts. Visit Gen9 at www.gen9bio.com or follow @gen9bio.