Young Bald Eagle to be Released Aug. 15 in Tift County, Ga.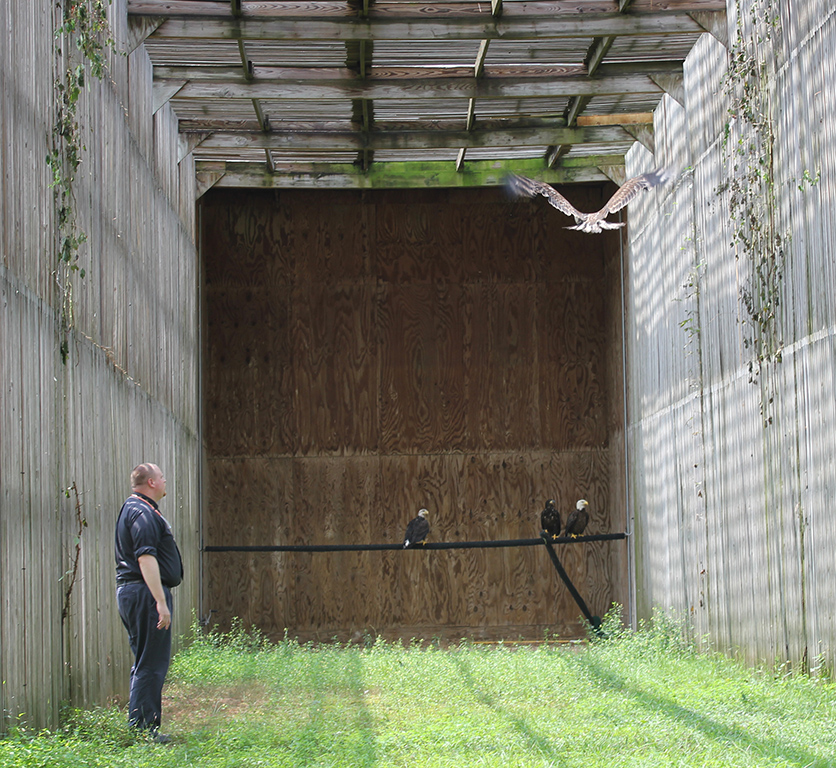 The Southeastern Raptor Center, in conjunction with Georgia Wildlife Rescue Association, will release a juvenile bald eagle Saturday, Aug.15, in Tift County, Georgia. The release will take place at 2 p.m. EST at Paradise Public Fishing Area, 536 Paradise Dr. in Enigma, Ga.
The bald eagle, believed to be two-to-three years old, was brought to the Southeastern Raptor Center June 5 because it was "emaciated and weak," said Dr. Seth Oster, an assistant clinical professor and avian veterinary expert at the Auburn University College of Veterinary Medicine and the SRC's primary veterinarian.
SRC staff treated the eagle and provided supportive health care. Because it was not injured and can survive back in the wild, the goal was to release it.
Since the young eagle had not established territory or chosen a mate, authorities decided to release the eagle in a location optimal for its survival.
"Paradise is literally 'paradise' for a young eagle," said Chet Powell, executive director of the Georgia Wildlife Rescue Association. "It includes more than 70 lakes and ponds on protected property so there is abundant food, water and habitat, and it is well within the flying range of where it was recovered.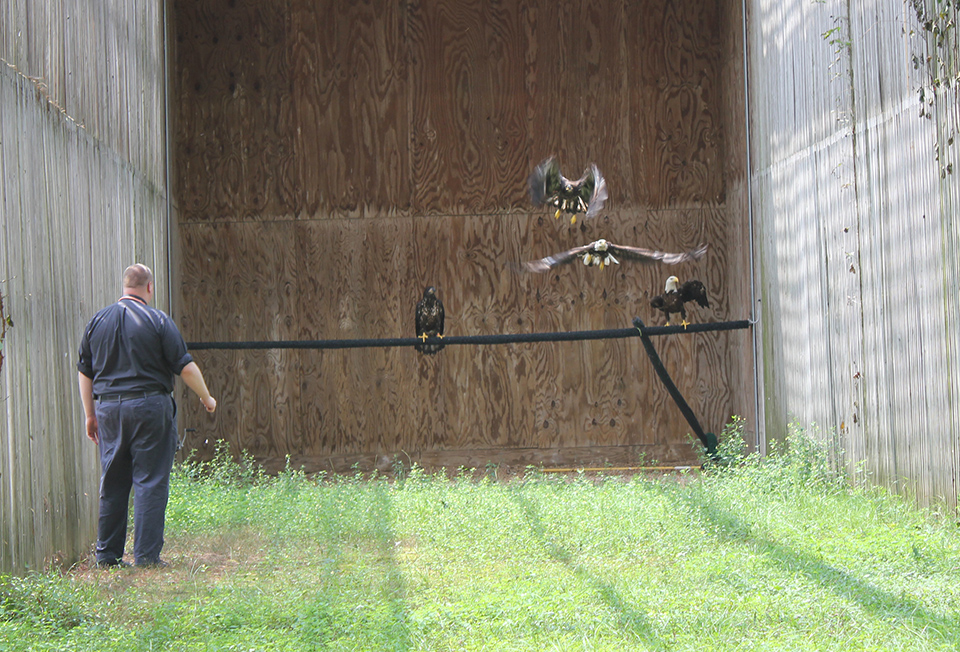 "This was one of the most amazing rescues that we've done, not just because it's a bald eagle, but because it was as close to death as it could have been when it was found," Powell said. "To be able to release it in two months-time is truly remarkable and is a testament to the collaborative effort to save it."
Before it was brought to Auburn for care, several Georgia organizations were involved, including the Georgia Wildlife Rescue Association, Georgia Department of Natural Resources and the U.S. Fish and Wildlife Service. Dr. Larry Branch of Branch's Veterinary Clinic in Tifton, provided the immediate life-saving care.  He transferred the eagle to the Southeastern Raptor Center.
About the Southeastern Raptor Center
The mission of the Southeastern Raptor Center is wildlife conservation, education and rehabilitation. Since its inception in mid-1970s, the Southeastern Raptor Center has rehabilitated and released thousands of injured birds of prey and educated more than 1 million people about raptors and other wildlife. Best known for the pre-game flight of the eagle in Jordan-Hare Stadium, a uniquely-Auburn experience, the SRC is a division of the Auburn University College of Veterinary Medicine.