The Boshell Research Program
News
December 12, 2019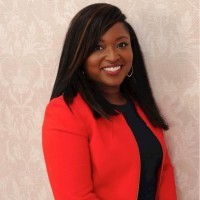 Chester is the First Place Winner of Auburn's Three Minute Thesis Competition
Congratulations to Brittannie Chester, a doctoral student in the laboratory of Dr. Geetha Thangiah (Nutrition, Dietetics and Hospitality Management), for winning first place at Auburn's 3MT competition on November 21.  Her thesis is entitled, "The Efficacy of Registered Dietitian Nutritionist Interventions in the Management of Glycemic Control in Adults with Type 2 Diabetes Mellitus"
Please Click Here to view the full article honoring Brittannie for this award.
September 3, 2019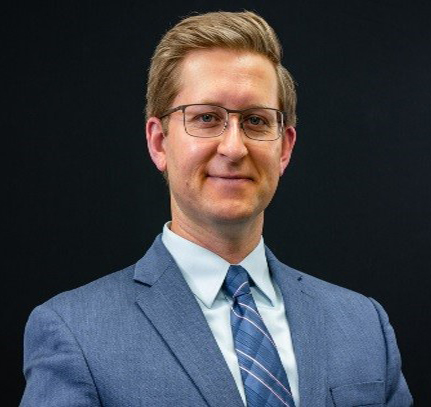 Easley is the 2019 AES Electrophoresis Society Mid-Career Achievement Award Recipient
Dr. Chris Easley, the C. Harry Knowles Professor in the Department of Chemistry and Biochemistry, is the recipient of the 2019 AES Electrophoresis Society Mid-Career Achievement Award.
Please Click Here to view the full article honoring Dr. Easley as recipient of this prestigious award.
September 3, 2019
Amin Receives NIH-SIBR Grant to Study Impact of Diabetes Drugs on Alzheimer's Disease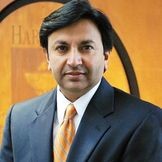 Dr. Raj Amin, Associate Professor of Drug Discovery and Development (Harrison School of Pharmacy) has received a NIH Small Business Innovation Research (SBIR) award of $449,999 to study the use of insulin-sensitizing drugs in the treatment of Alzheimer's disease.  Specifically, his group has developed a novel PPAR-gamma agonist for the treatment of Alzheimer's disease. This class of nuclear hormone receptor agonist is traditionally used for improving insulin sensitivity in diabetic patients.  However, these  compounds can also potentially be used for Alzheimer's disease. His group has developed a non-traditional PPAR- gamma agonist that binds selectively and partially in the PPAR-gamma ligand binding domain to avoid some of the many complications associated with the current PPAR-gamma therapeutics.  The current NIH-SBIR grant will advance this new  therapeutic towards potential FDA  approval for helping people with Alzheimer's disease in association with the development of our new biotechnology company at Auburn, Metabolic Therapeutics.
September 3, 2019
Lauren Woodie to join Lazar Laboratory for Postdoctoral Studies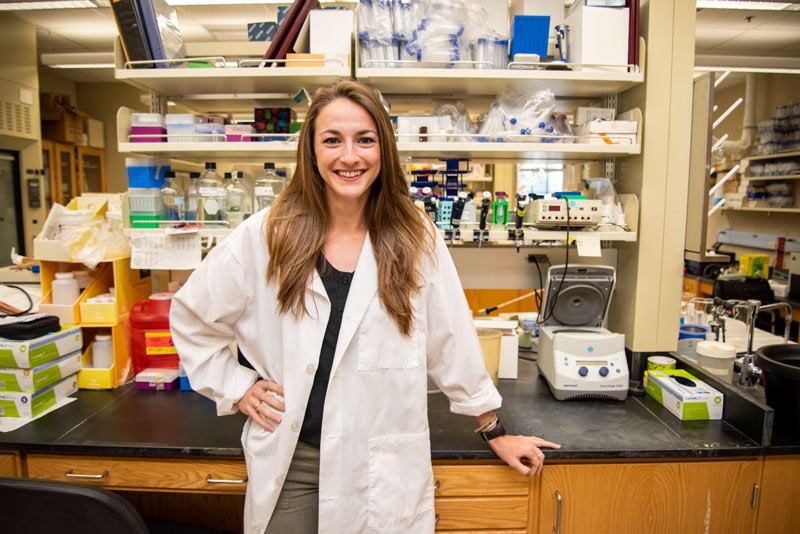 Lauren Woodie, a graduate student under the mentorship of Dr. Michael Greene, will join the laboratory of Dr. Mitch Lazar as a postdoctoral fellow in December.  Dr. Lazar is the Willard and Rhoda Ware Professor in Diabetes and Metabolic Diseases, the Chief of the Division of Endocrinology, Diabetes, and Metabolism, and the Director of the Institute for Diabetes, Obesity, and Metabolism at the University of Pennsylvania.  Dr. Lazar's many career highlights include discovery of the nuclear receptor, PPARγ, and linking PPARγ to adipocyte differentiation, insulin resistance, and type 2 diabetes.  Lauren's dissertation work has focused on Western-diet disruption in the circadian clocks of the brain.  Her work has resulted in many honors, including 1st place award for the 3 minute Thesis Competition at Auburn University and the Conference of Southern Graduate Schools in 2018.  She is set to complete her Ph.D. in Nutrition Science in 2019.
September 3, 2019
Novak Joins Boshell Program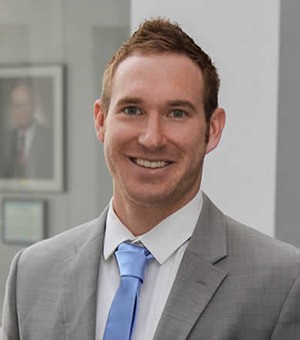 Dr. Josh Novak, Assistant Professor of Human Development and Family Studies, is the newest member of the Boshell program. His research has focused on couple relationship factors that influence patient diabetes management, and found that partner stress and partner personality is associated with patient diabetes adherence. He also has studied the effect of economic pressure on diabetes management. Much of the literature shows gender disparities in heterosexual couples, with the burden of management falling on women. In addition, there is little to no research on same sex couples and management of diabetes. Joining Auburn, he is now looking to create and test systemic interventions that target both partners in the couple relationship on 4 main factors that influence patient adherence and diabetes management and that is affected by partner engagement and collaboration: (1) nutrition and dietary lifestyle changes, (2) exercise and activity levels, (3) sleep hygiene and rituals, and (4) stress management. It is his hope that targeting the system will result in longer lasting lifestyle changes with better outcomes.
April 22, 2019
Fighting Asthma:  Auburn Research Devoted to Education Children and Their Families
Dr. Linda Gibson-Young's research in the treatment and prevention of asthma is highlighted in recent article in Auburn Research.  In the article, Dr. Gibson-Young ( Boshell Program Member) says, "When you don't breath normally, you're less likely to exercise or be active, and that leads to obesity in children and adults.
This article is in the 2019 issue of Auburn Research,  p. 10-11.
April 22, 2019
Diabetes and Alzheimer's:  Breaking the Link
Dr. Ramesh Jeganathan's research is focused on understanding the link between type 2 diabetes and Alzheimer's Disease.  In his lab, Jeganathan is exploring the genes, molecules and cellular process that may cause and promote Alzheimer's in patients with type 2 diabetes and obesity.
This article is in the 2019 issue of Auburn Research,  p. 22-23.
April 22, 2019
NASH Liver Disease Research
Dr. Raj Amin and his team received a Tier 1 PAIR  funding to support the development of new medications and therapeutic approaches to combat nonalcoholic steatohepatitis (NASH).  NASH is the most severe form of nonalcoholic fatty liver disease and is commonly associate with the development of type 2 diabetes and obesity.
This article is in the 2019 issue of Auburn Research,  p. 22-23.
March 26, 2019
American Diabetes Association Alert Day
American Diabetes Association Alert Day is a one-day event that encourages everyone to take the Type 2 Diabetes Risk Test and participate in workplace-friendly activities that will teach them about reversing the risk for diabetes.  Read More:
Feb. 15, 2019
12th Annual Boshell Research Day
The 12th Annual Boshell Research Day, set for Friday, FEBRUARY 15, 2019, will bring together experts from around the United States to present current topics related to diabetes and the role of obesity in its development. The meeting will be highlighted by research presentations throughout the day and evening. Read more:
More News Items:
Vishal Kothari, a Senior Fellow at the University of Washington, was recently a awarded an American Diabetes Association Postdoctoral Fellowship in Cardiovascular Medicine.  Vishal completed his Ph.D. under the mentorship of Dr. Ramesh Jeganathan  in the Department of Nutrition, Dietetics and Hospitality Management, College of Human Sciences.