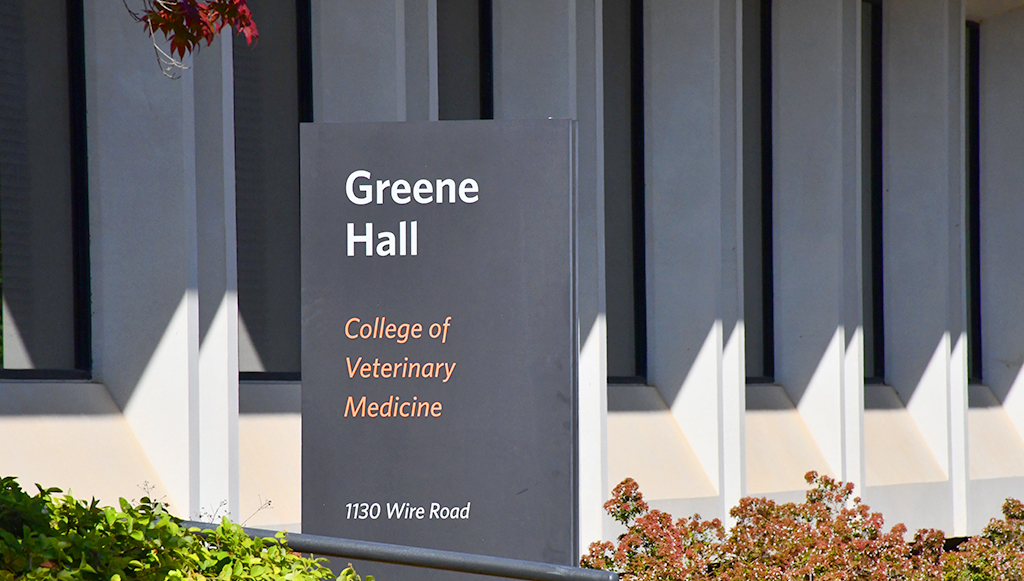 Biomedical Sciences Graduate Student Council (BMS-GSO)
The biomedical sciences graduate student organization (BMS-GSO) was formed in 2010 as a volunteer student organization. Our goal is to enrich and foster a sense of community among graduate students, through a series of social and academic initiatives.
BMS-GSO represents the over 1500 PhD, masters and clinical sciences students enrolled in BMS-based graduate programs affiliated with Auburn University College of Veterinary Medicine (AUCVM). Through elected representatives and committee members, the BGSC gives shape to the voice of the student body as it works to improve the graduate experience for all.
Come join our team and help us define Biomedical Science here at AUCVM.
News
Anne Maguire (PhD student, APP & Scott-Ritchey Research Center) has earned a spot in the finals of the 3 Minute Thesis competition on Thursday, November 15. She is the only graduate student from the vet school competing this year. Let's make an effort to attend the event and support her (and help her win the People's Choice award)!
This is the general information from the November graduate school newsletter:
3MT being held Nov. 15
The Auburn University Graduate School and Graduate Student Council will host the 2018 Three Minute Thesis (3MT®) Finals Competition on Thursday, Nov. 15 from 3-4:15 p.m. in the Mell Classroom Building @ RBD Library Room 2550.
3MT is a skills development activity which challenges graduate students to explain their research project to a non-specialist audience in just three minutes. 3MT celebrates the discoveries made by graduate students and develops their skills in communicating the importance of research to the broader community.
The winning student will go on to compete in the 2019 Council of Southern Graduate Schools 3MTCompetition.
All academic and professional staff, and students (undergraduate, postgraduate and research) are welcome to attend this event.
And here's the website: http://graduate.auburn.edu/current-students/three-minute-thesis-competition/
About the Competition

Three Minute Thesis (3MT®) is a research communication competition developed by The University of Queensland. The exercise challenges graduate students to present a compelling oration on their thesis or dissertation topic and its significance in just three minutes. 3MT develops academic, presentation, and research communication skills and supports the development of research students' capacity to effectively explain their research in language appropriate to a non-specialist audience.