Prospective Veterinary Students
AAVMC Veterinary Admissions Virtual Fair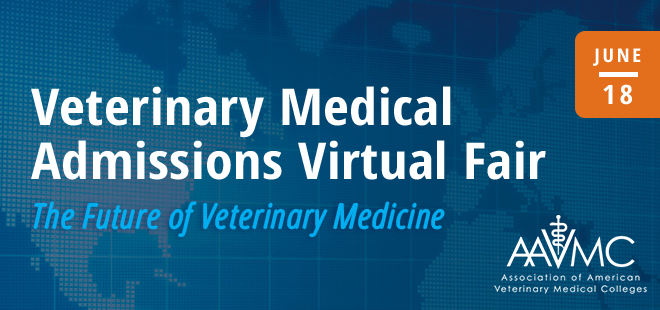 We are excited to participate in AAVMC's 2019 Veterinary Admissions Virtual Fair! For more information, and to register for the event, please click here.
View Our Prospective Student Brochure
The Doctor of Veterinary Medicine (DVM) curriculum is a rigorous four-year program which provides a broad-based education to all students. This prepares them to enter a variety of career opportunities within veterinary medicine. Students take 20 to 24 credit hours per term. This course load requires an average of 36 hours per week in the classroom or laboratory for students seeking to become a doctor of veterinary medicine.
The curriculum is designed as a modified "systems approach." The first year deals primarily with structure and function of the normal animal. This year includes gross and microscopic anatomy, imaging, physiology, and other related courses. During the first semester of the second year, several principles courses are taught, such as immunology, infectious diseases, and pathology. Students then begin courses based on a body system (for example, gastrointestinal or cardiovascular systems). Each system includes appropriate pathology, diagnostic techniques, and therapeutic measures for both large and small animal diseases. Each semester also includes a case-based course related to topics currently being taught.
All students are required to take at least four hours of electives. Most take one elective course per semester beginning with the second semester. Available elective courses include:
Disaster medicine
Wildlife diseases
Advanced reproductive techniques
Diagnostic ultrasound
Financial management
Small oceanarium management
Equine lameness
Applied anatomy