Benson T. Akingbemi, DVM, PhD
Professor, Veterinary Anatomy and Developmental Biology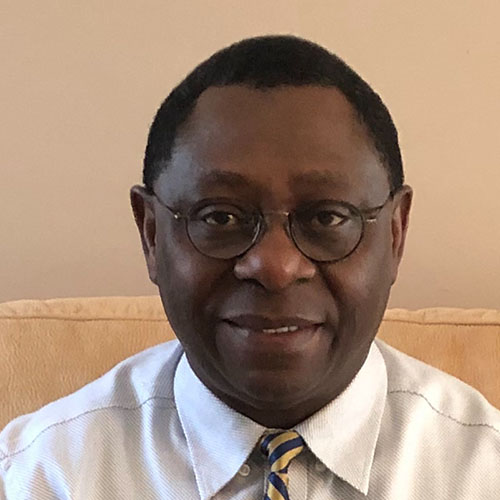 Contact
334-844-4489
akingbt@auburn.edu
Department of Anatomy, Physiology and Pharmacology
Auburn University
College of Veterinary Medicine
1130 Wire Road
Auburn, AL 36849
Education
DVM, University of Ibadan
PhD, University of Ibadan
MS, University of Ibadan

Biography
Dr. Akingbemi joined the Auburn University College of Veterinary Medicine in August, 2004. He had his initial education in Nigeria where he received the D.V.M., M.S., and Ph.D. degrees from the University of Ibadan. With a Research Fellowship from the National Institutes of Health, Dr. Akingbemi came to the United States in 1997 for postdoctoral training. Between 1997 and 2004, he worked on environmental and molecular toxicology investigating the effects of environmental agents on testicular and Leydig cell function in Matthew Hardy's Laboratory, Center for Biomedical Research of the Population Council, Rockefeller University, New York.
Research Interests
The laboratory has interests in male reproductive biology and toxicology. The male sex steroid hormone, testosterone, which maintains the male phenotype, is produced primarily by Leydig cells in the testis. However, the concept that 'androgen is male and estrogen is female' is no longer tenable because estrogen receptors (ESRs) and androgen receptors are both localized to the male reproductive tract, including Leydig cells. Data from transgenic mice lacking ESRs support the hypothesis that estrogen has a physiological role in male reproduction. However, there is growing public concern that chemicals in the environment (food, air, water), which have estrogenic properties, may exert adverse effects on reproductive health. These compounds mimic and/or antagonize steroid hormones, acting through steroid hormone receptors, and interfere with the function of the endocrine axis. Our major focus will be investigation of the role of steroid hormone receptors in mediating effects of environmental toxicants on Leydig cell differentiated function and male reproduction.
Teaching Responsibilities
Dr. Akingbemi is part of the team providing instruction in Veterinary Anatomy I and II to first-year veterinary students; he also takes part in the teaching of Reproductive Endocrinology, Molecular Endocrinology and Toxicology, Advanced Reproductive Biology, and Receptorology to graduate students.
Publications